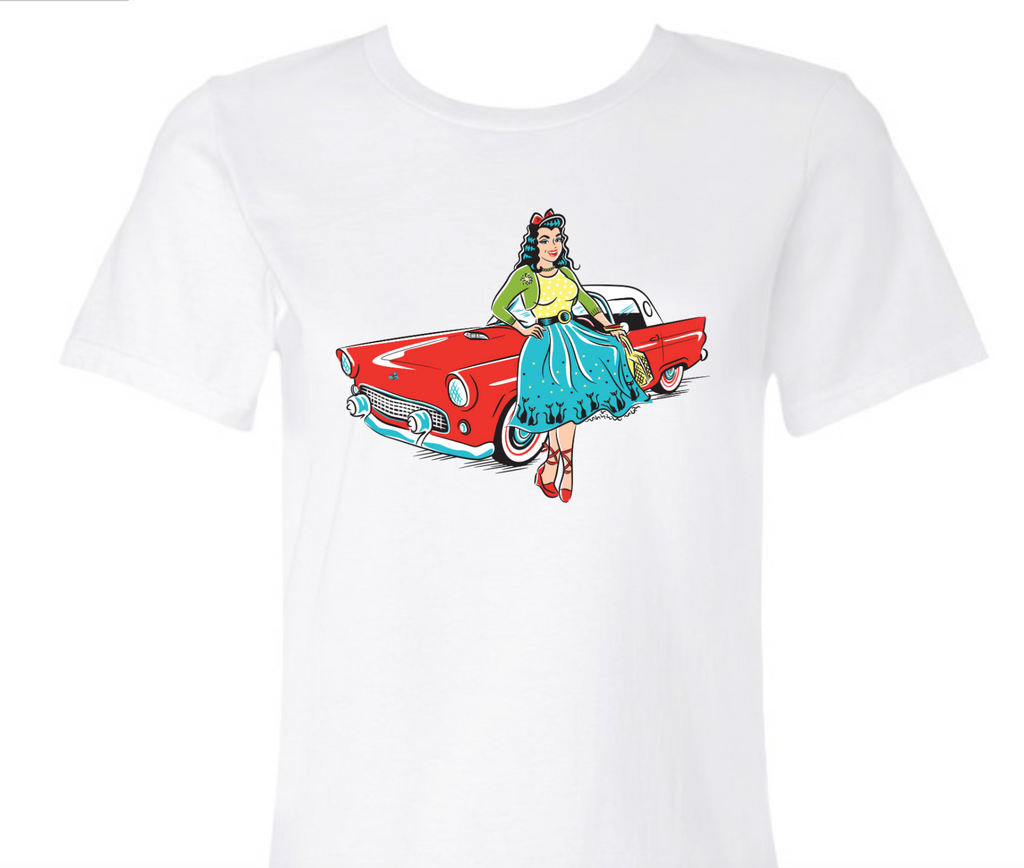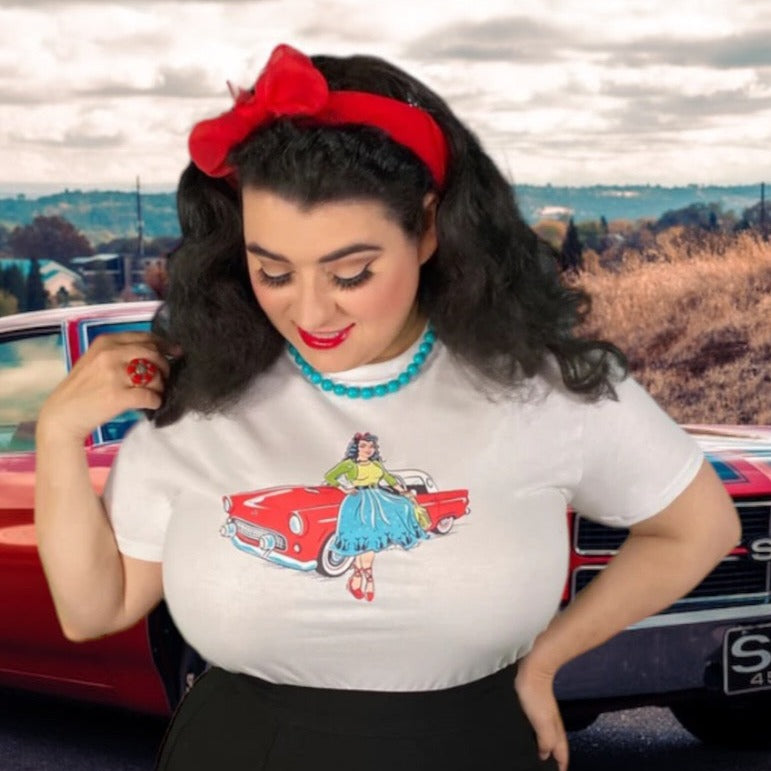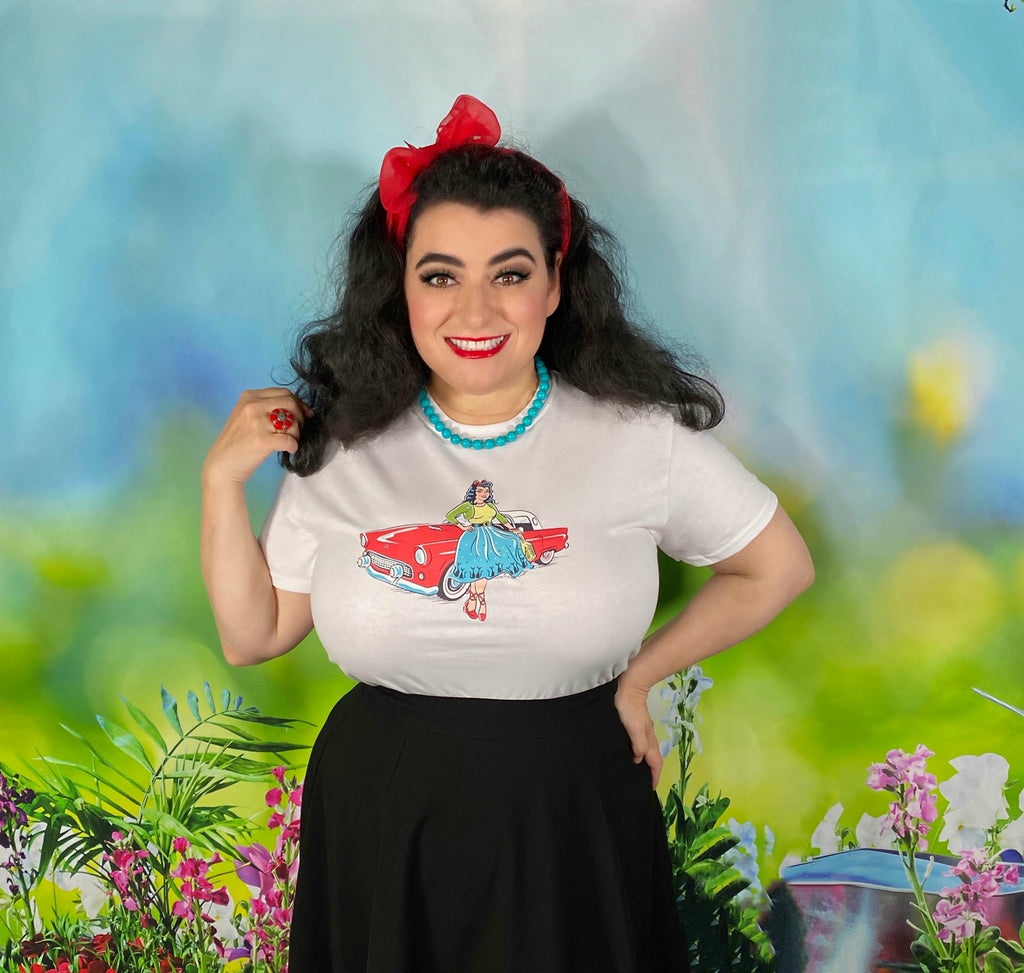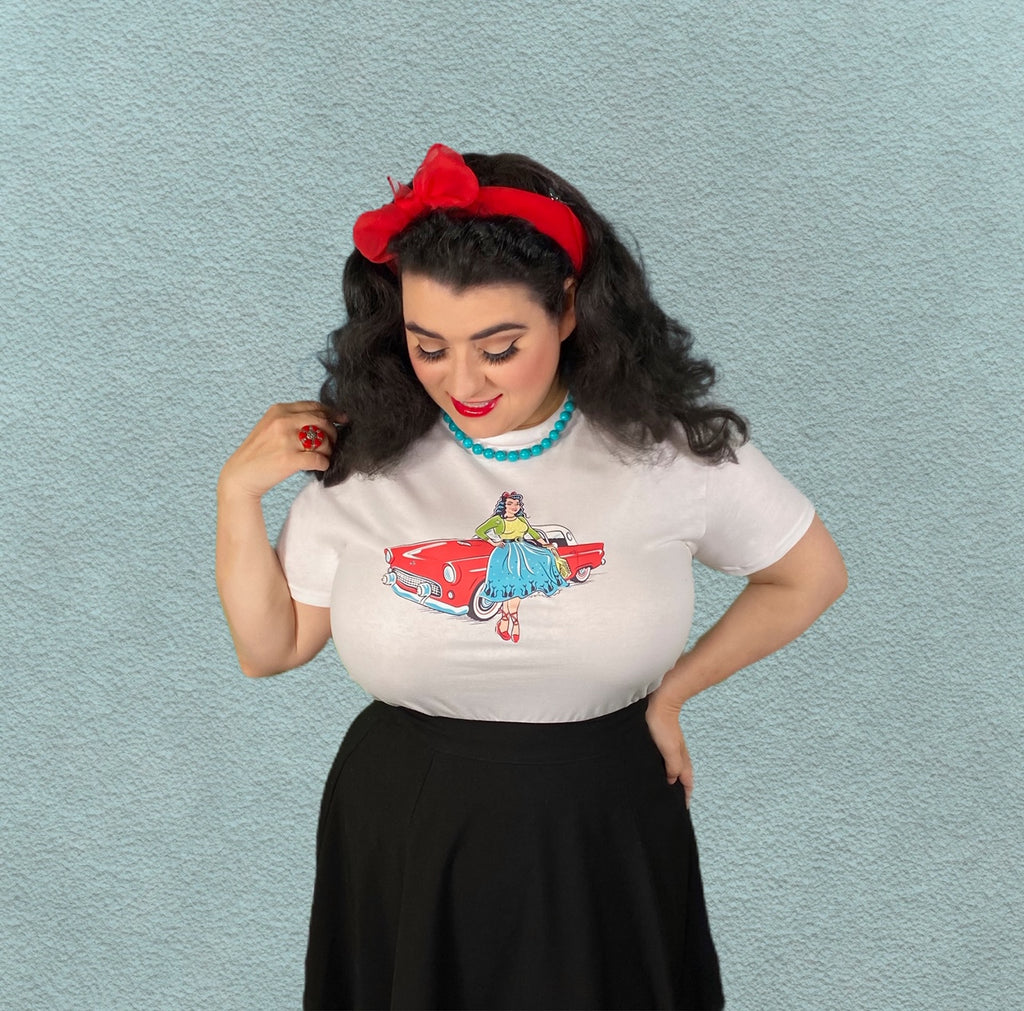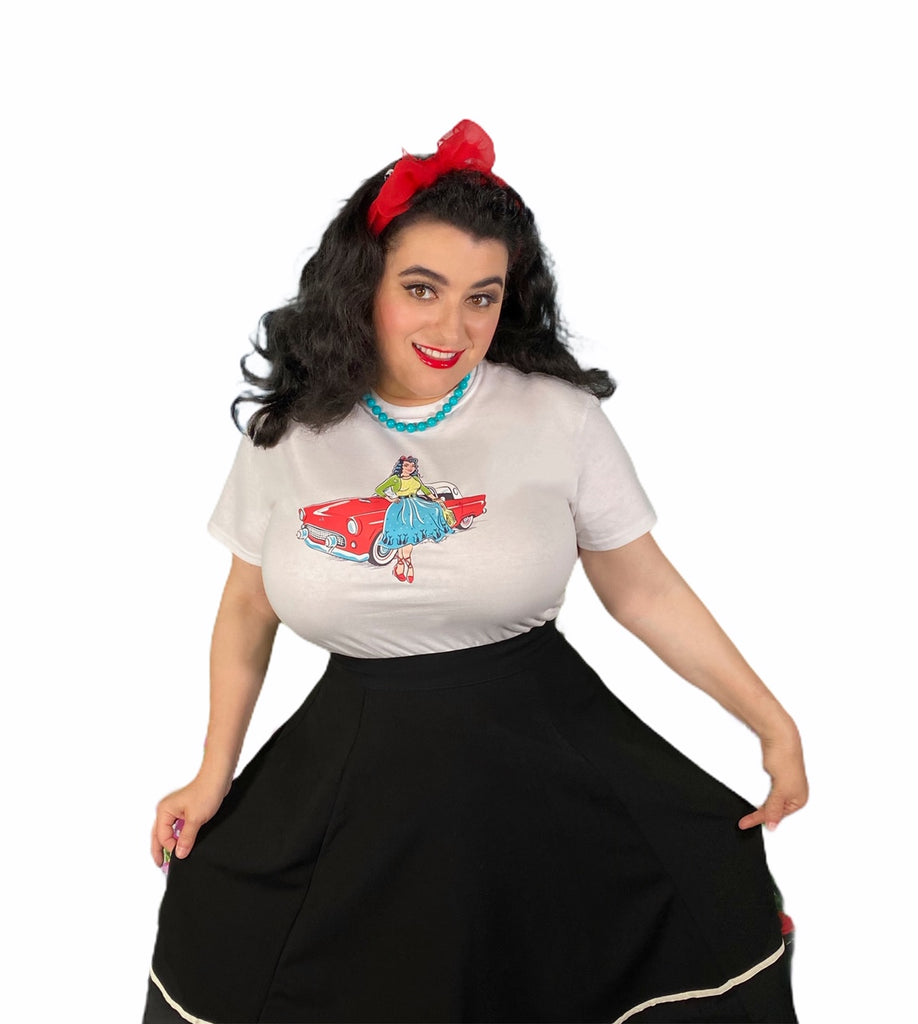 $32.99
$0.00
Vintage 1950s Red Ford Thunderbird Ladies T-Shirt - Vintage Car Enthusiast Tee Mid-Century
Show off your love for vintage cars with our Classic Red Ford Thunderbird Ladies T-Shirt! This stylish, feminine tee is perfect for women who appreciate the timeless appeal of the iconic Ford Thunderbird, a symbol of American automotive history. Made from a soft, comfortable cotton, this t-shirt is designed to be both fashionable and functional, ideal for car enthusiasts or anyone seeking a touch of retro flair.

The high-quality design features a stunning illustration of a classic red Ford Thunderbird, capturing the essence of its sleek design and 1950s charm. The feminine cut and slightly tapered fit are tailored to flatter a variety of body types, ensuring you feel confident and comfortable in your new tee. Available in sizes XS-4XL, this t-shirt makes a fantastic gift or a unique addition to your own wardrobe.


Size Chart:

Small: Bust 35-36
Medium: Bust 37-38
Large: Bust 39-41
XL: Bust 42-44
XXL: Bust 45-47
3XL: Bust 48-51
4XL: Bust 52-55

Note: Sizes 3XL-4XL take 1 week to process.