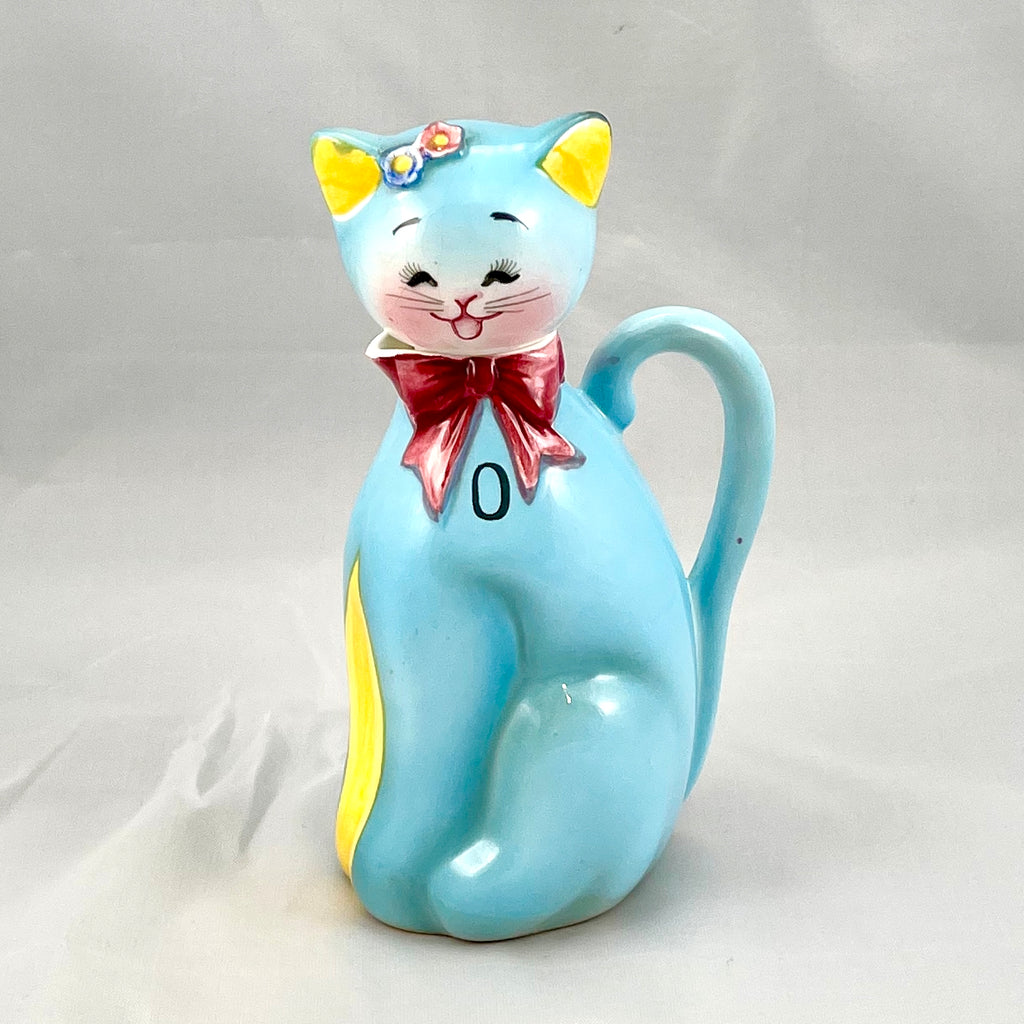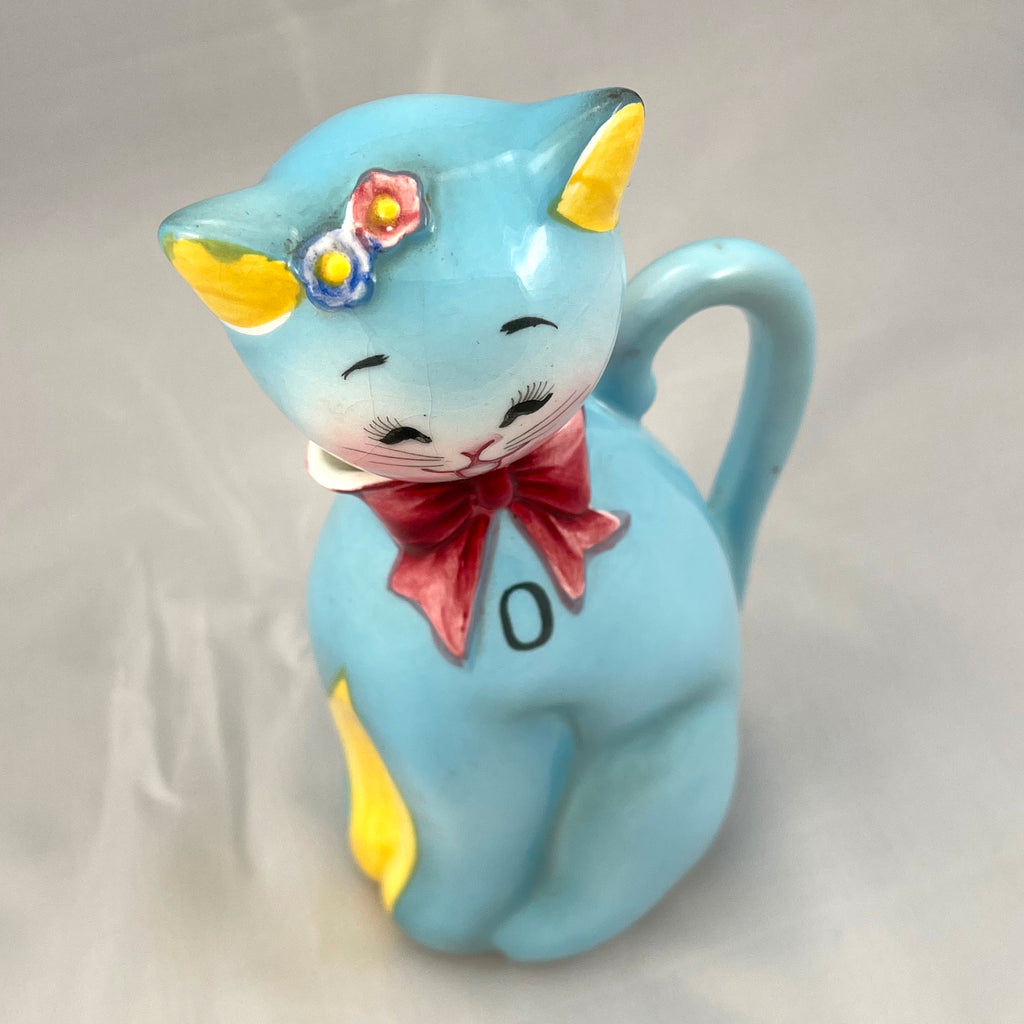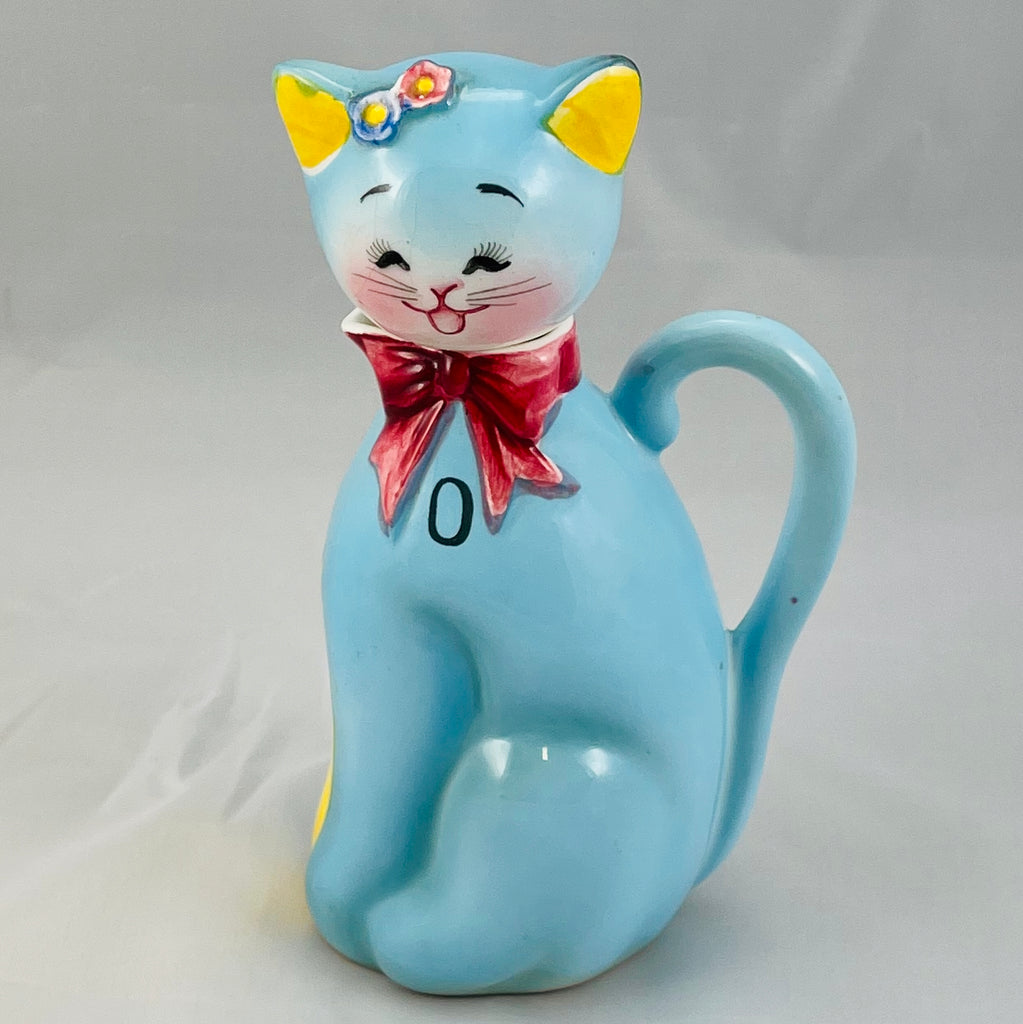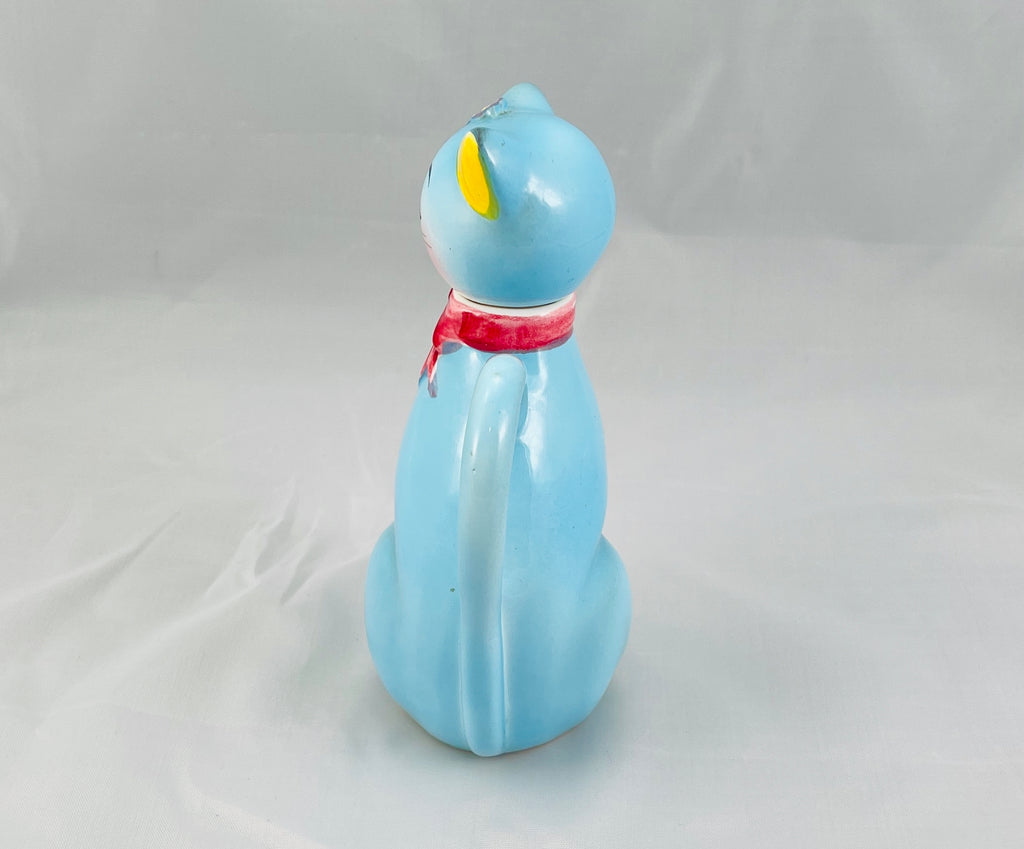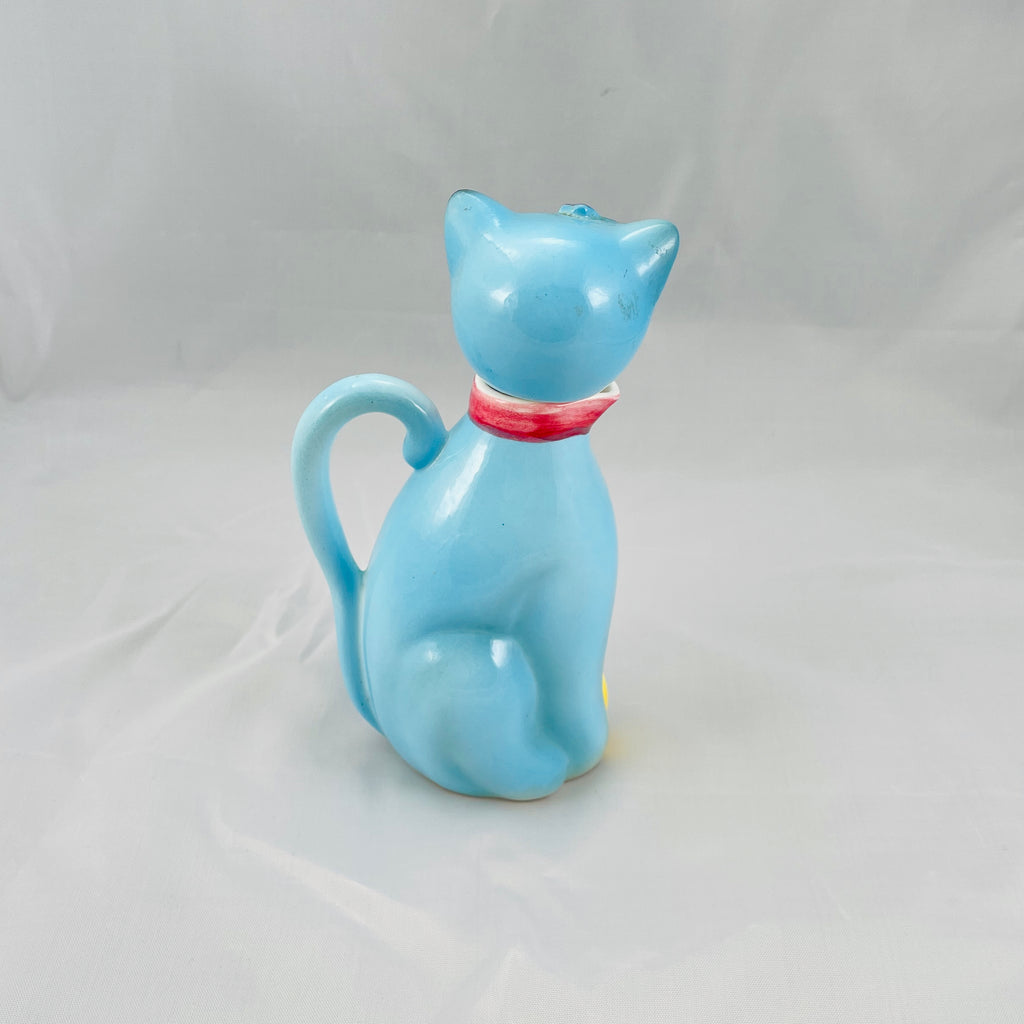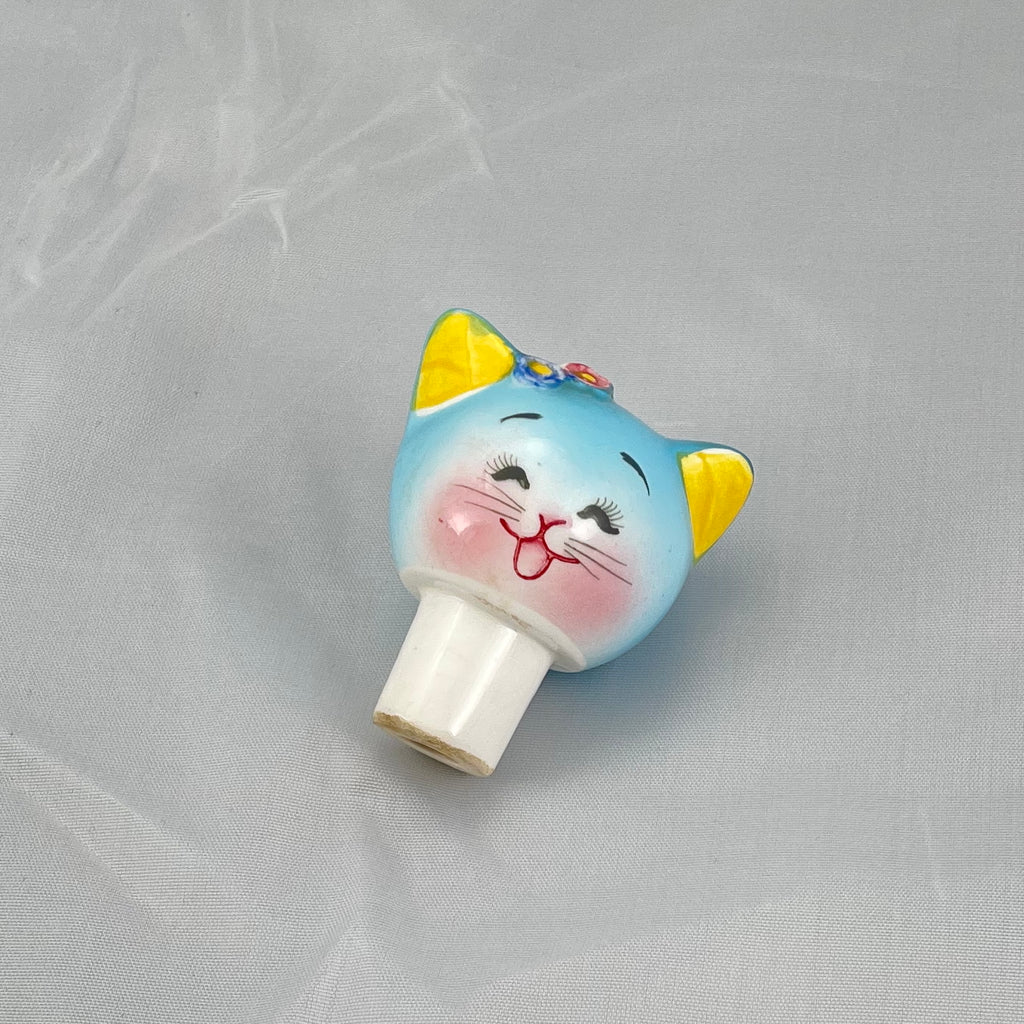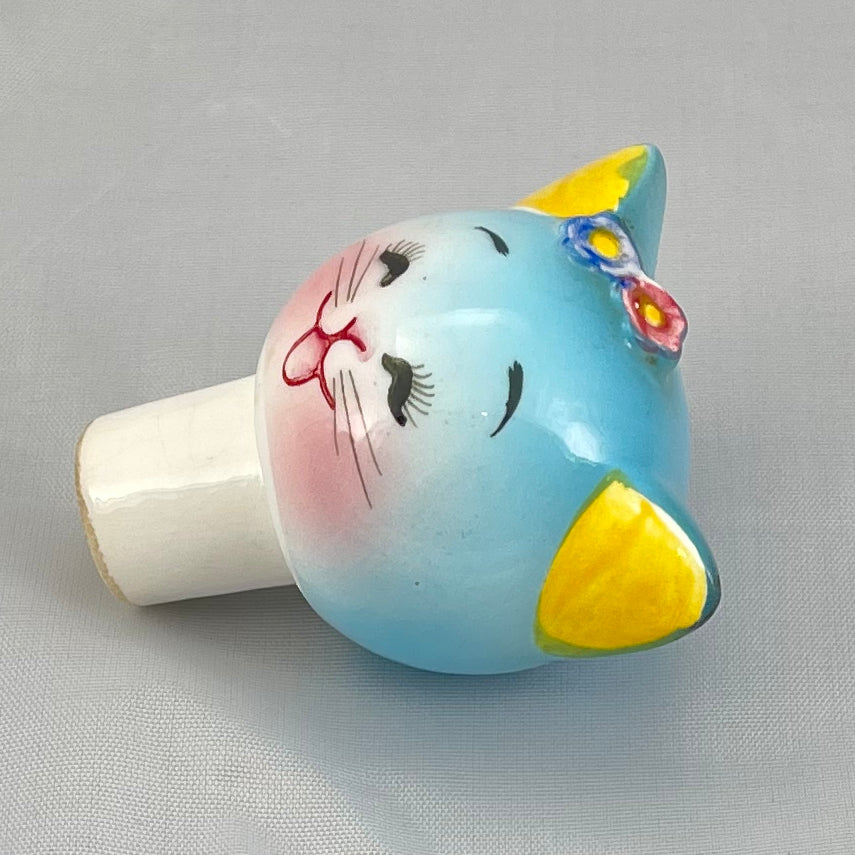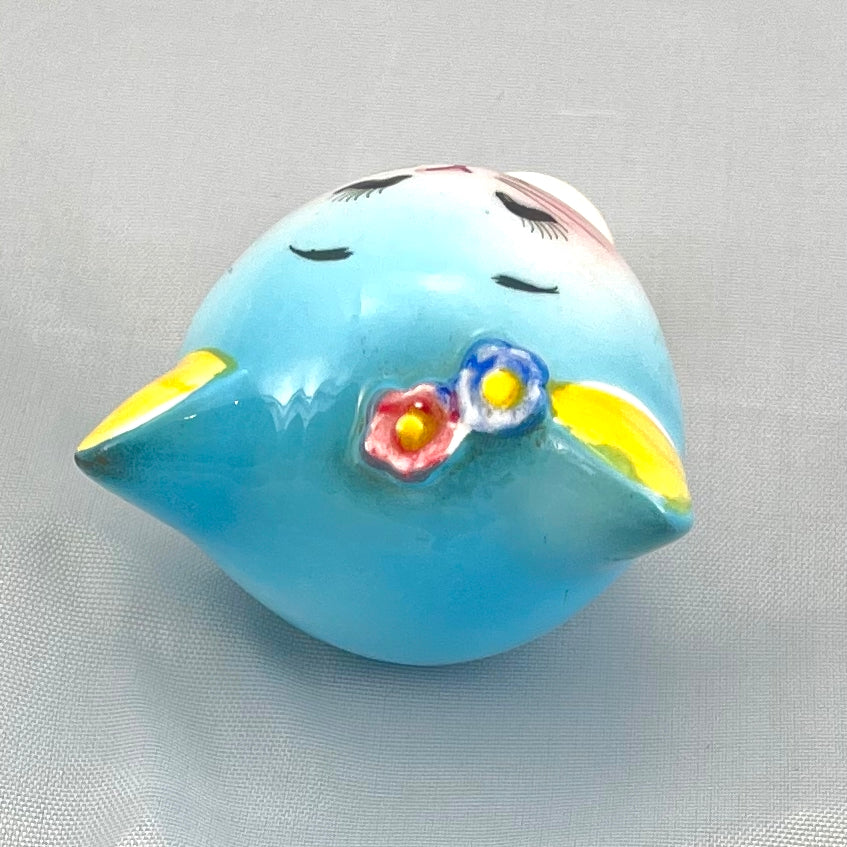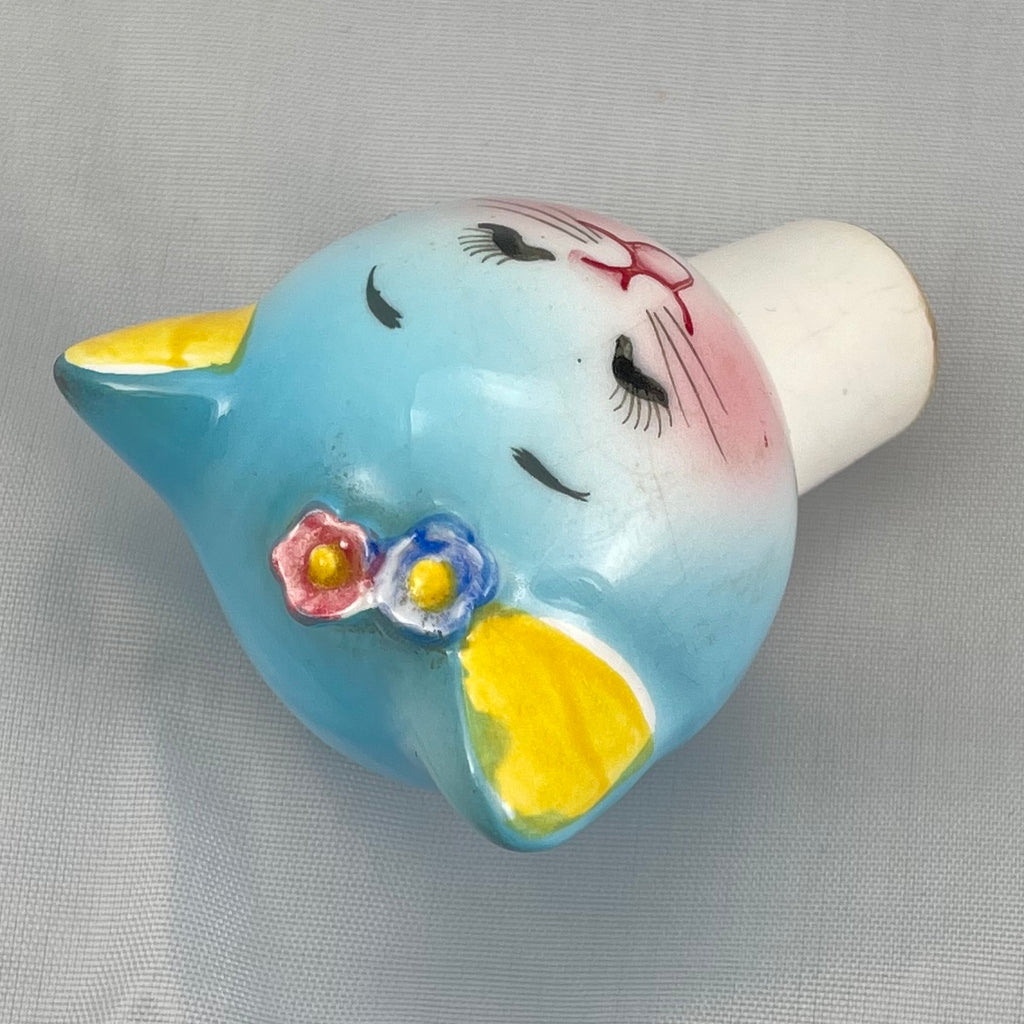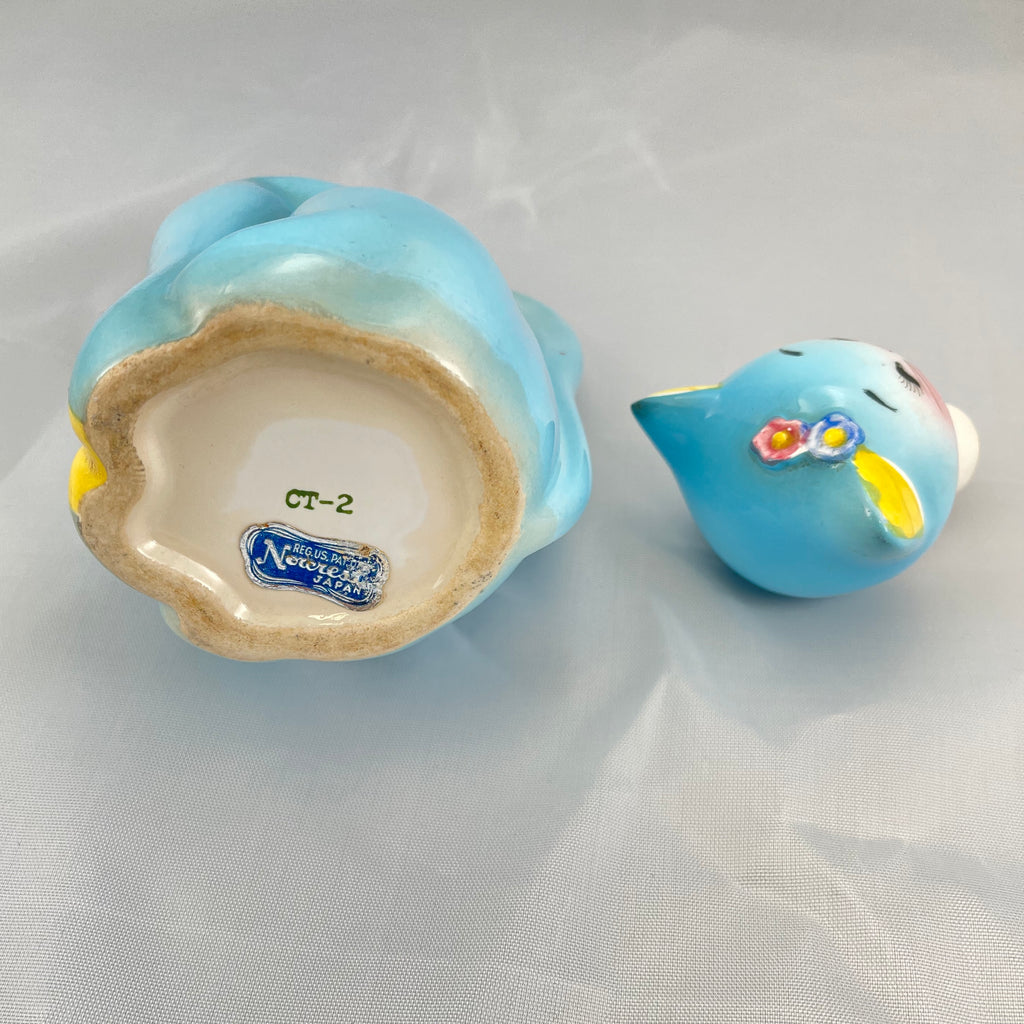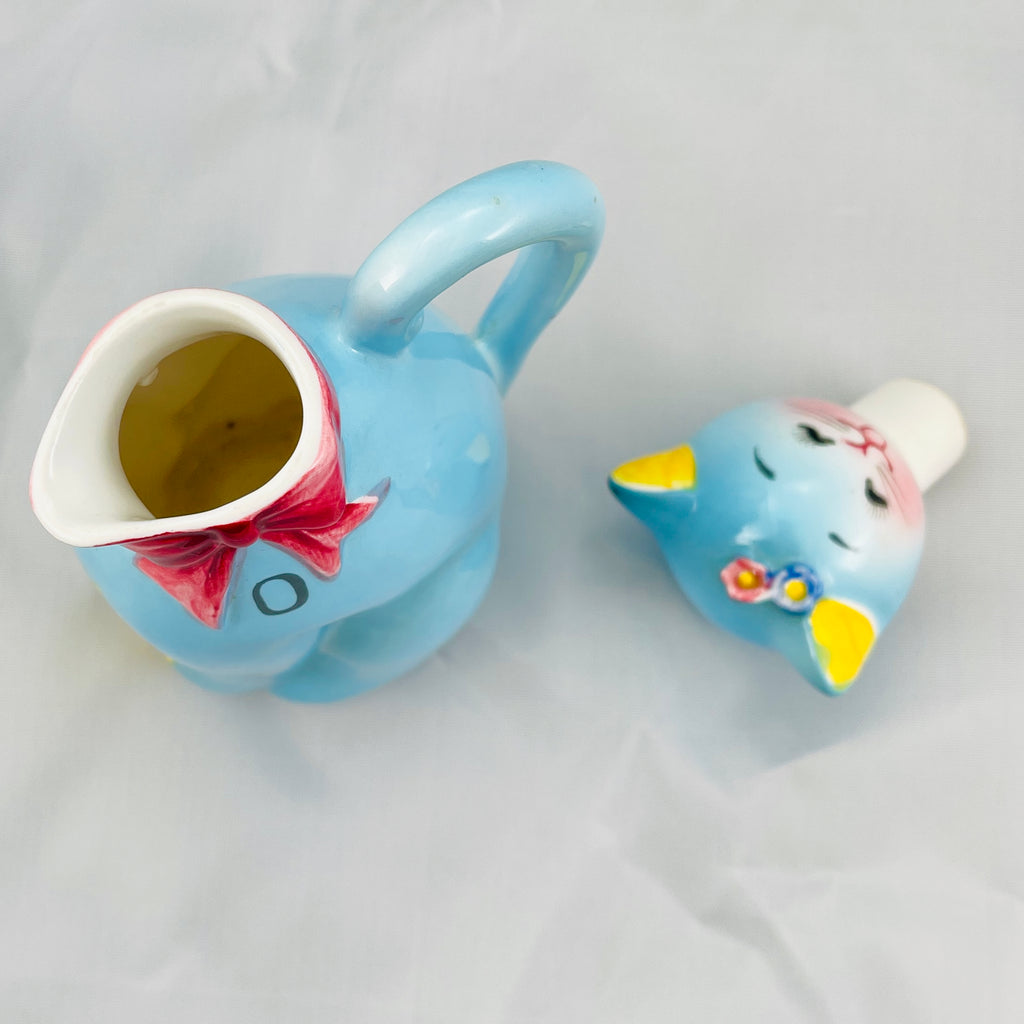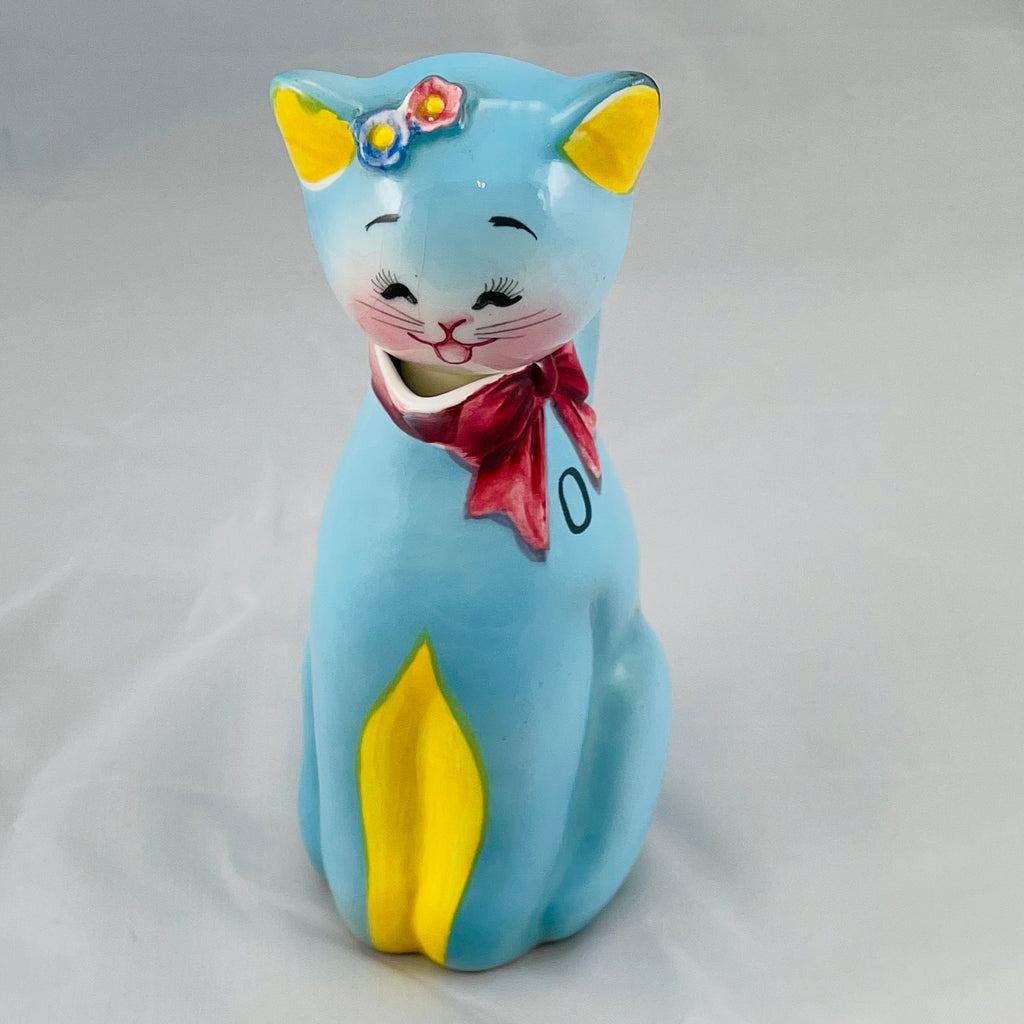 $475.00
$0.00
Vintage Norcrest Blue Cat Oil Cruet RARE PY Japan Kitch Anthropomorphic
Very RARE vintage 1950s blue cat oil cruet made by Norcrest in Japan. The blue kitty cat head is the lid and tail forms the handle. Has an "O" on the front. The blue color is a very pretty baby blue and the kitty has a pink bow around her neck and a pink and blue flower by her ear. Kitty's face is so adorable with her eyes closed, long eyelashes and pink nose with whiskers!! Oil cruet measures approx. 7" inches tall. This is one of the harder to find RARE pieces from the Norcrest Blue Cat series.

Item is in EXCELLENT vintage condition with NO chips, NO cracks, has been displayed in a collectors cabinet. Colors are bright and the glaze is shiny. Bottom is stamped CT-2 and retains the original Norcrest foil label. Only thing I see is a tiny drop of paint on the tail from when it was hand-painted. It really doesn't get any better than this one!!
You can learn more about the Norcrest Blue Cat from my blog post here - Norcrest Blue Cat
All items are shipped USPS Priority Mail and items $100 or more are shipped with buyer signature confirmation.