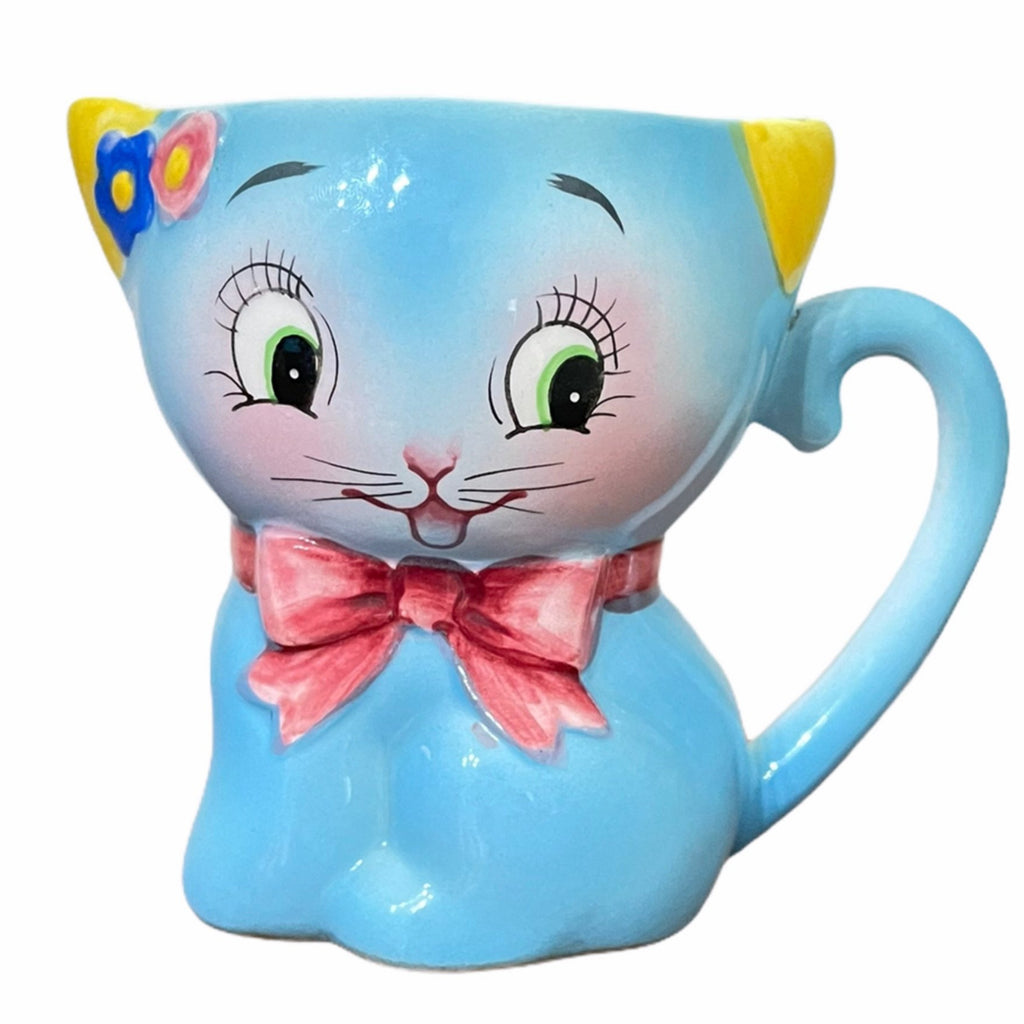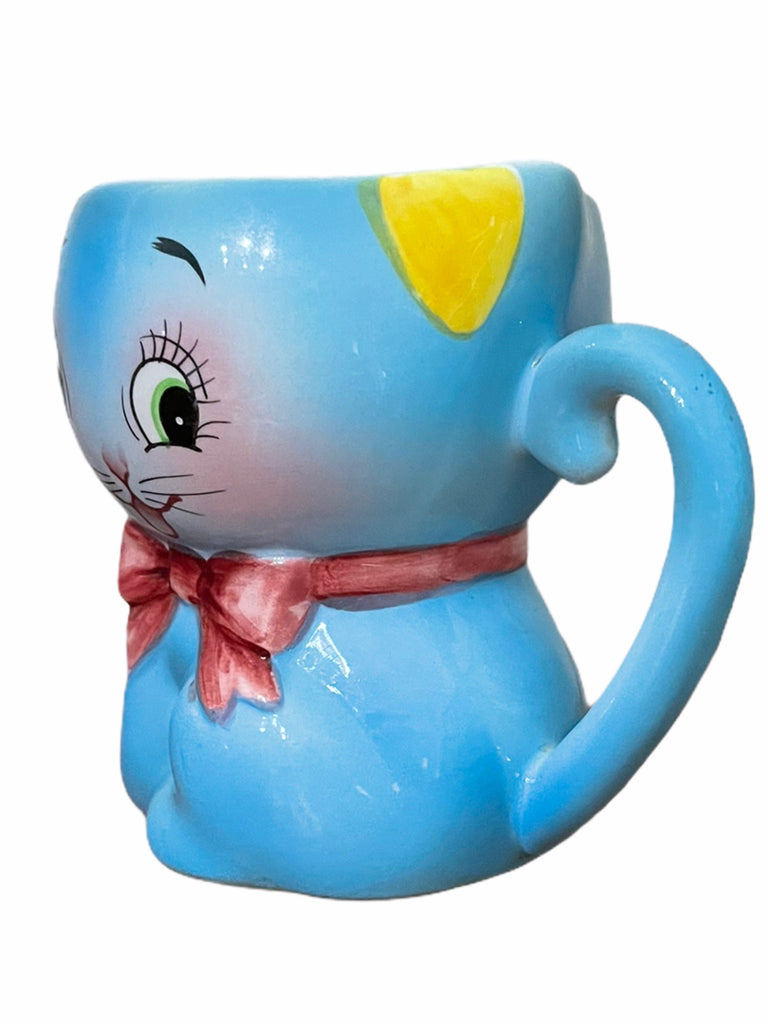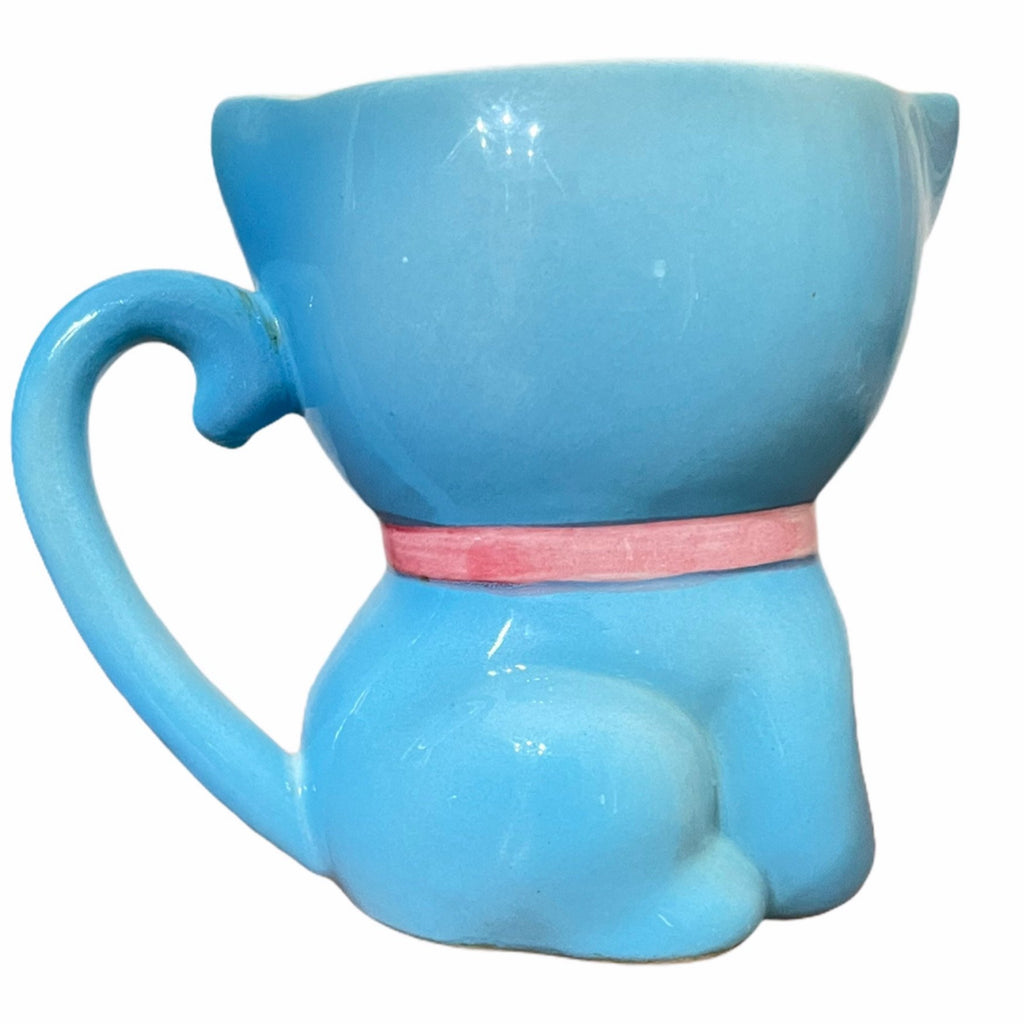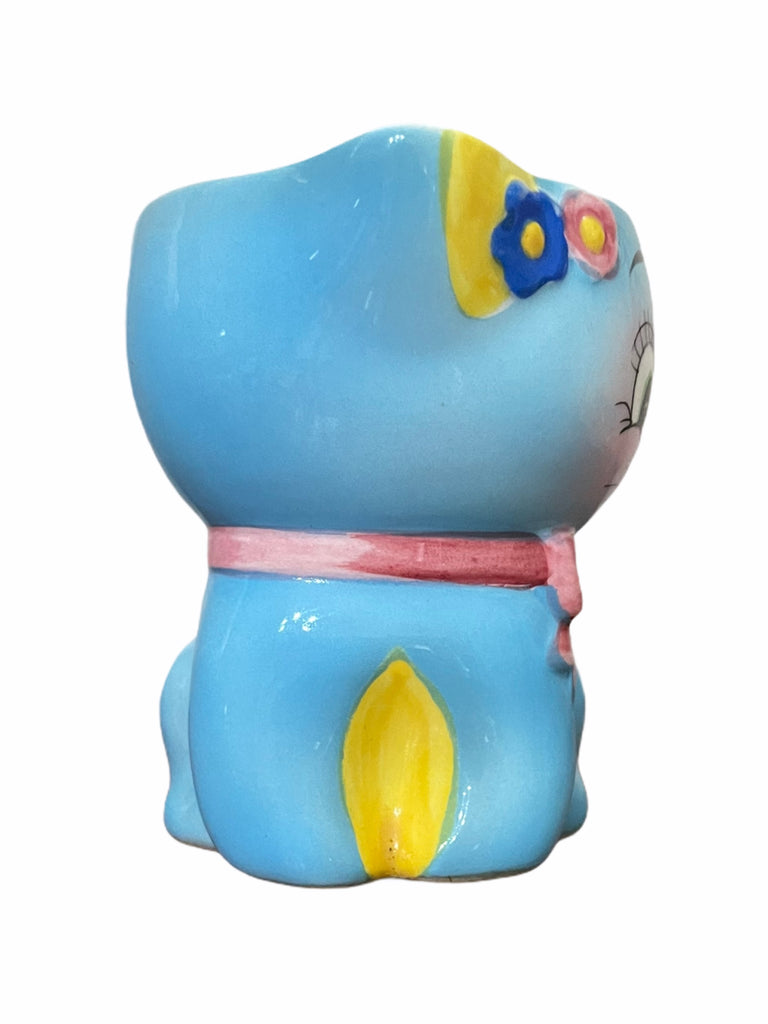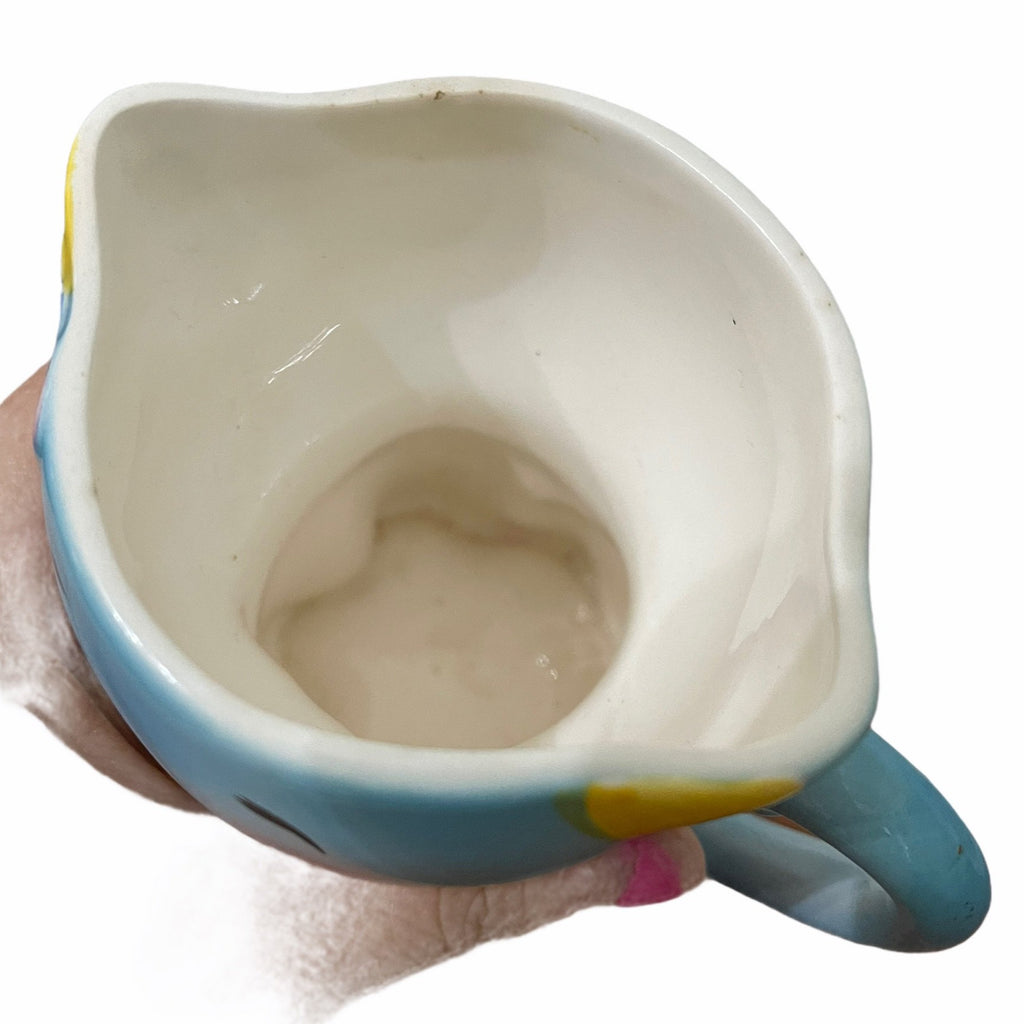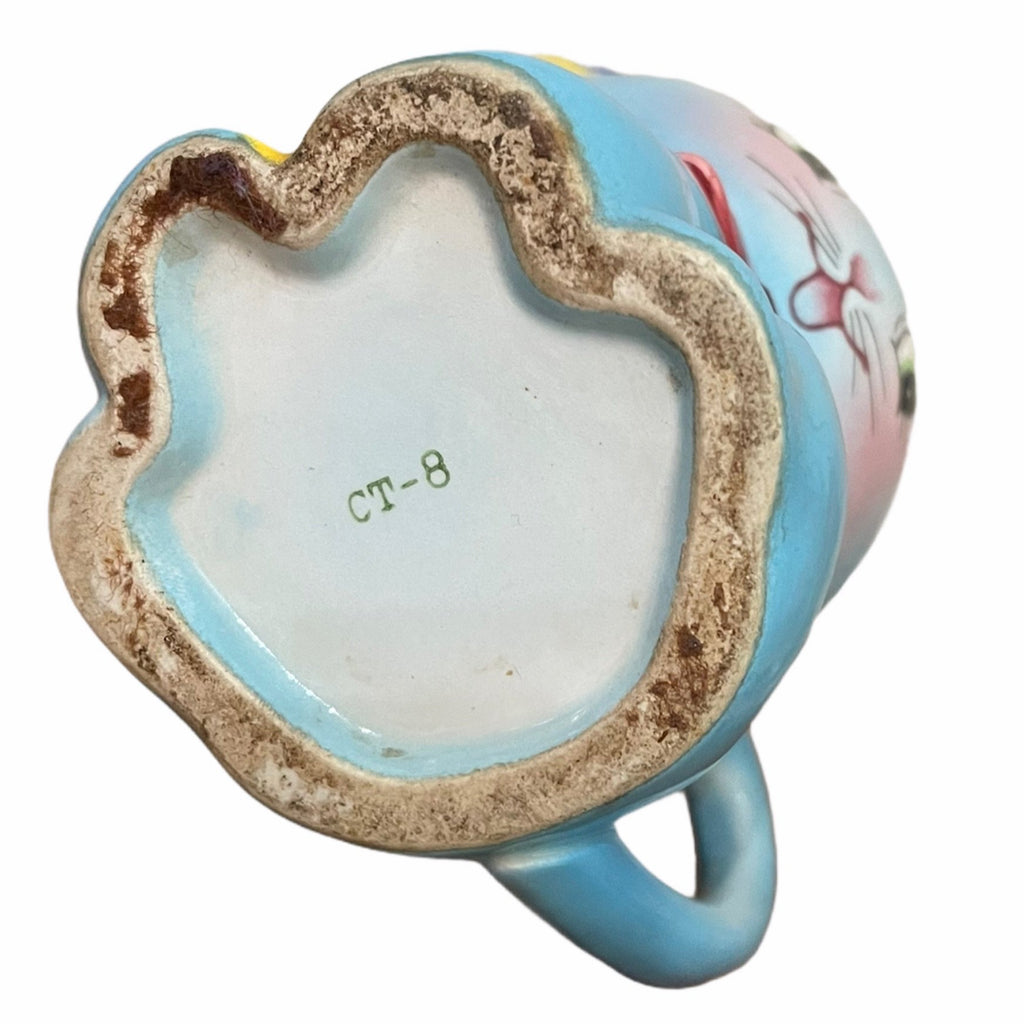 $275.00
$0.00
Vintage NORCREST Blue Cat Creamer Pitcher 1950s PY Japan
Very RARE vintage 1950s blue cat creamer or pitcher made by Norcrest in Japan. It is 4" tall with No chips or cracks. Distributed by Norcrest with the CT-8 marking on the bottom. PY sold a lot of things under the Norcrest label. This is one of the PY pieces made for Norcrest. The blue color is a very pretty baby blue and the kitty has a pink bow around her neck and a pink and blue flower by her ear. Kitty's face is adorable with her eyes closed, long eyelashes and pink nose with whiskers!! No Chips or cracks, has a little darkening in a small inner are near the rim, doesn't show from the outside but I want to point it out. I also have listed the matching salt and pepper shakers, sugar jar/jam jar, and the oil cruet.
You can learn more about the Norcrest Blue Cat from my blog post here - Norcrest Blue Cat
All items are shipped USPS Priority Mail and items $100 or more are shipped with buyer signature confirmation.