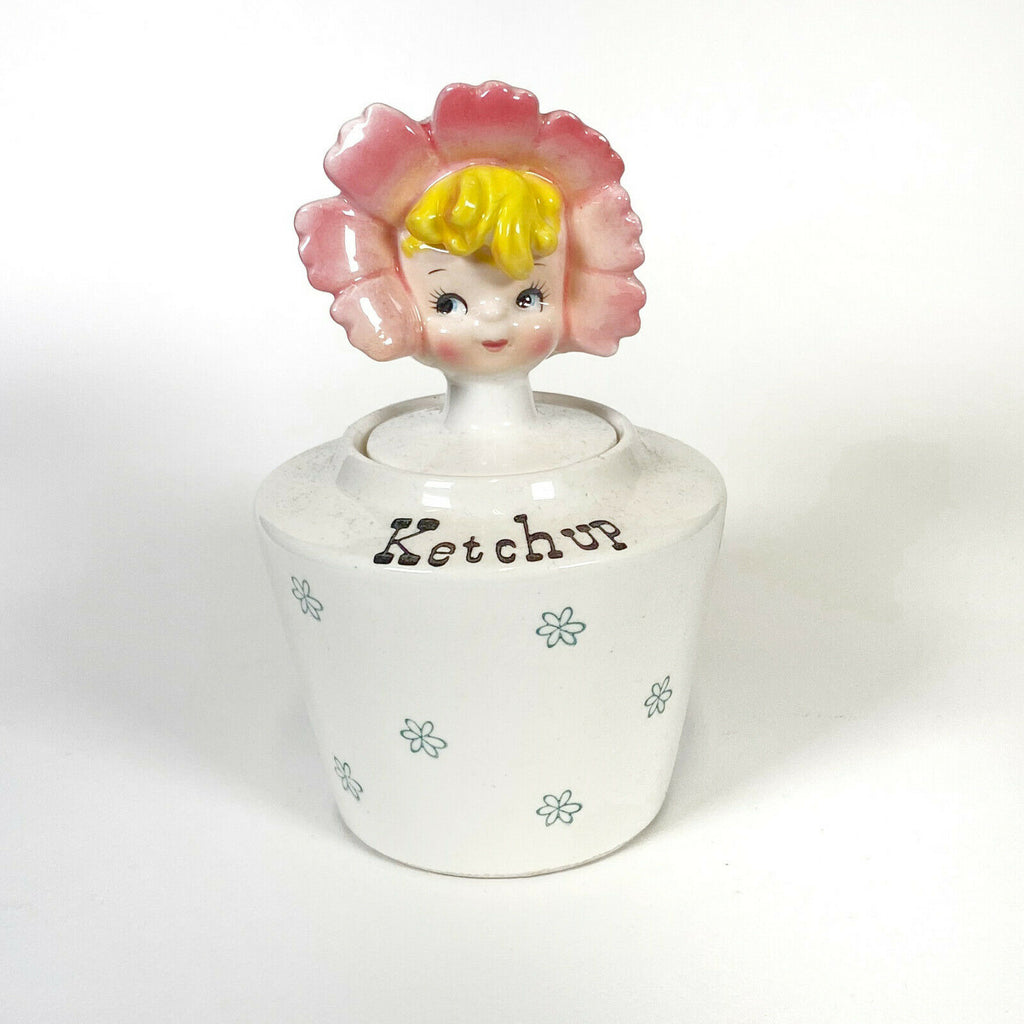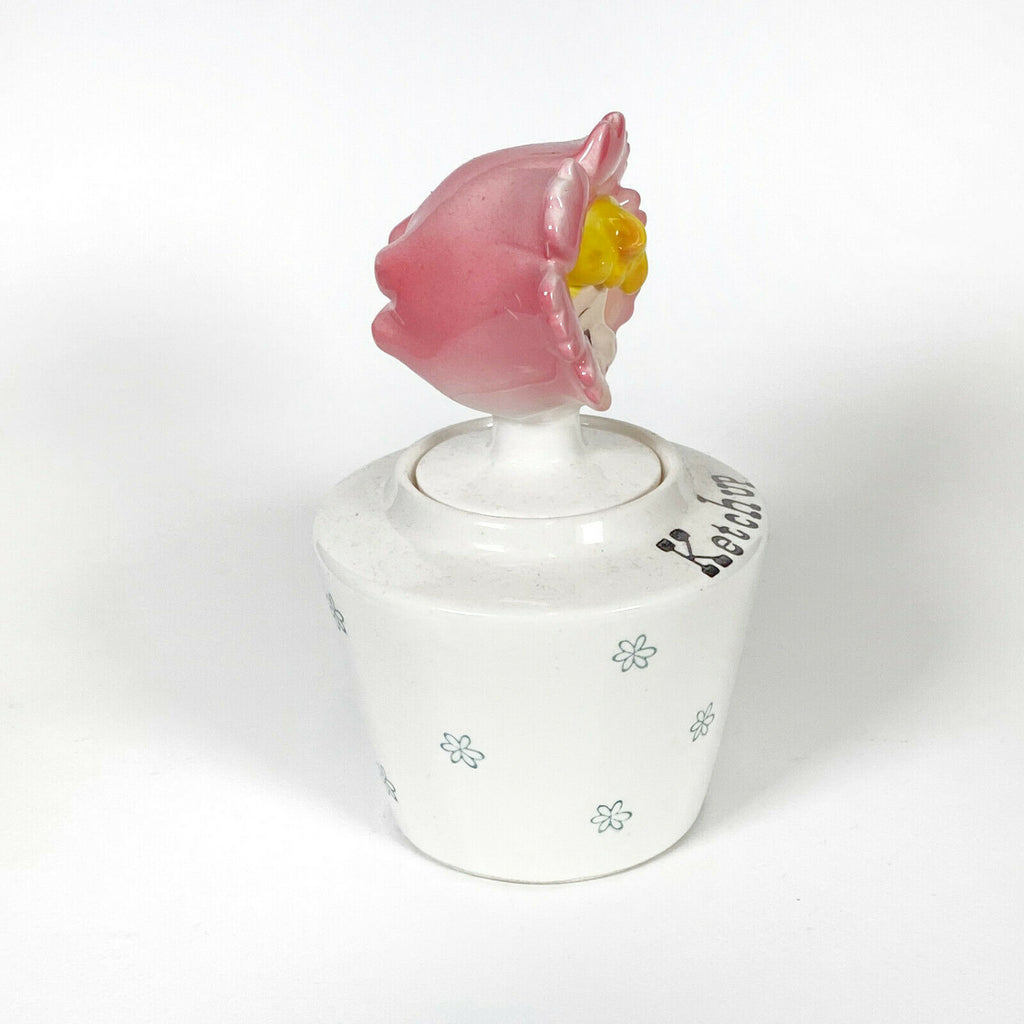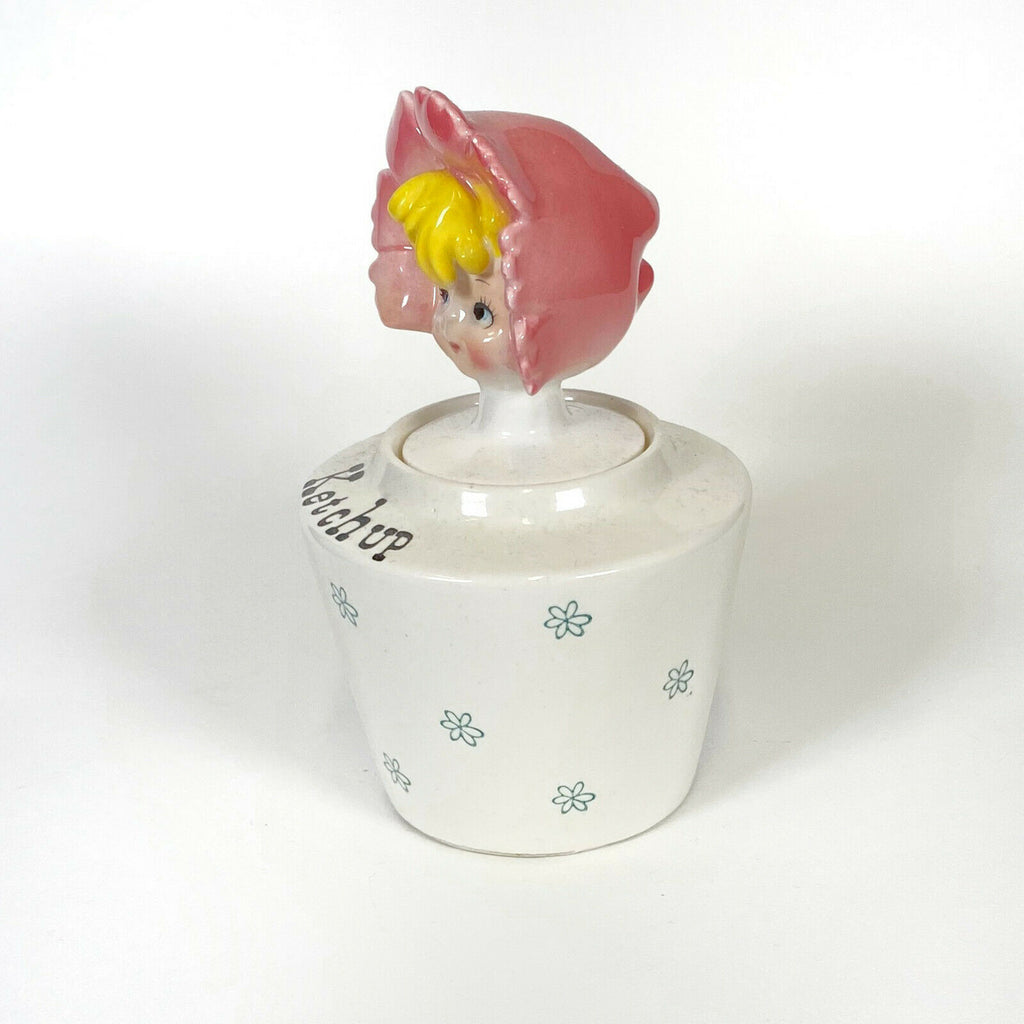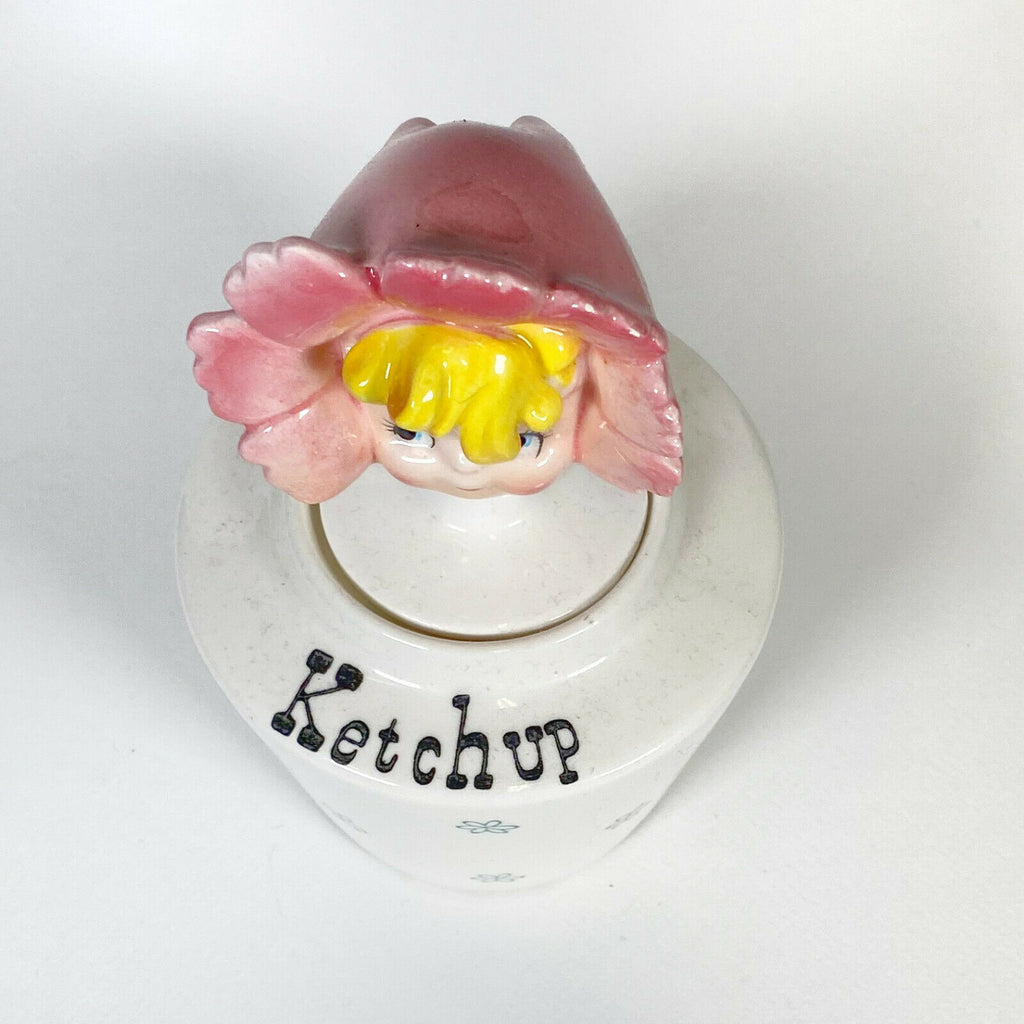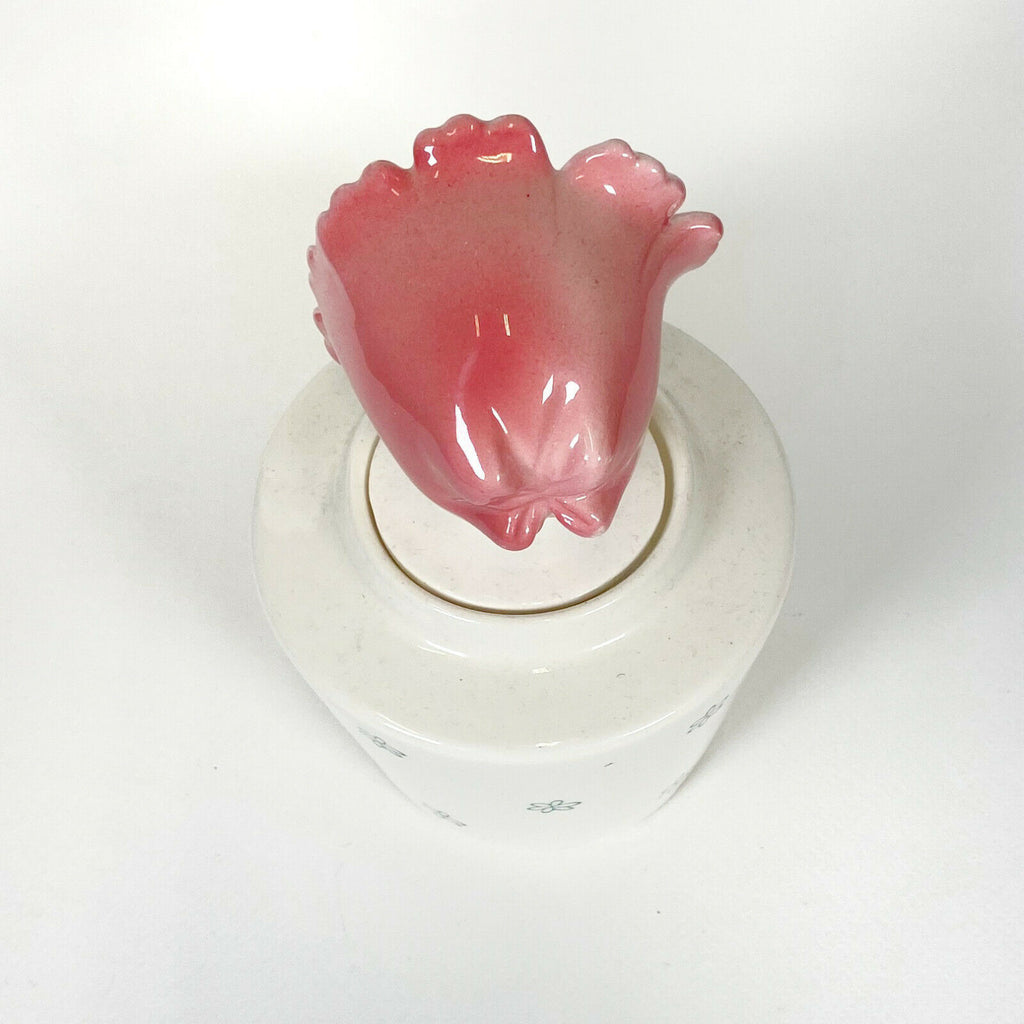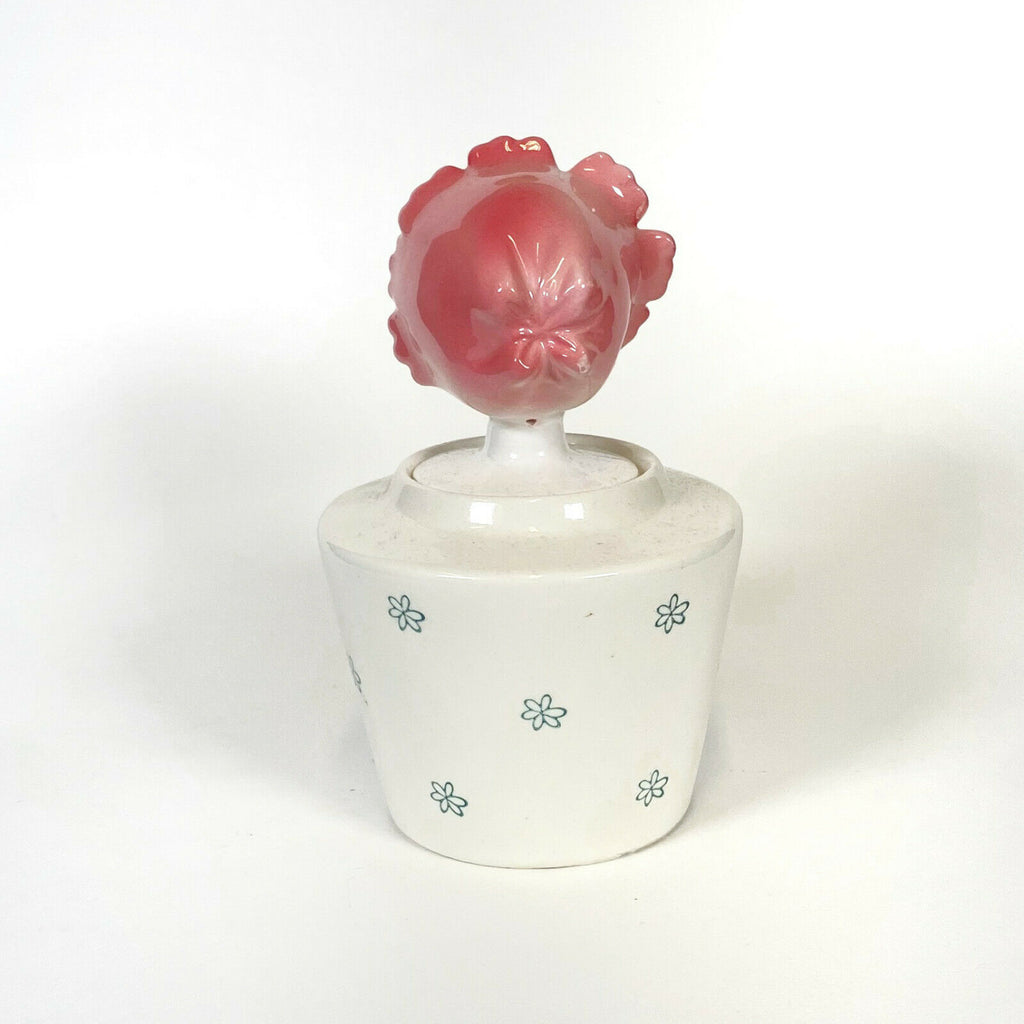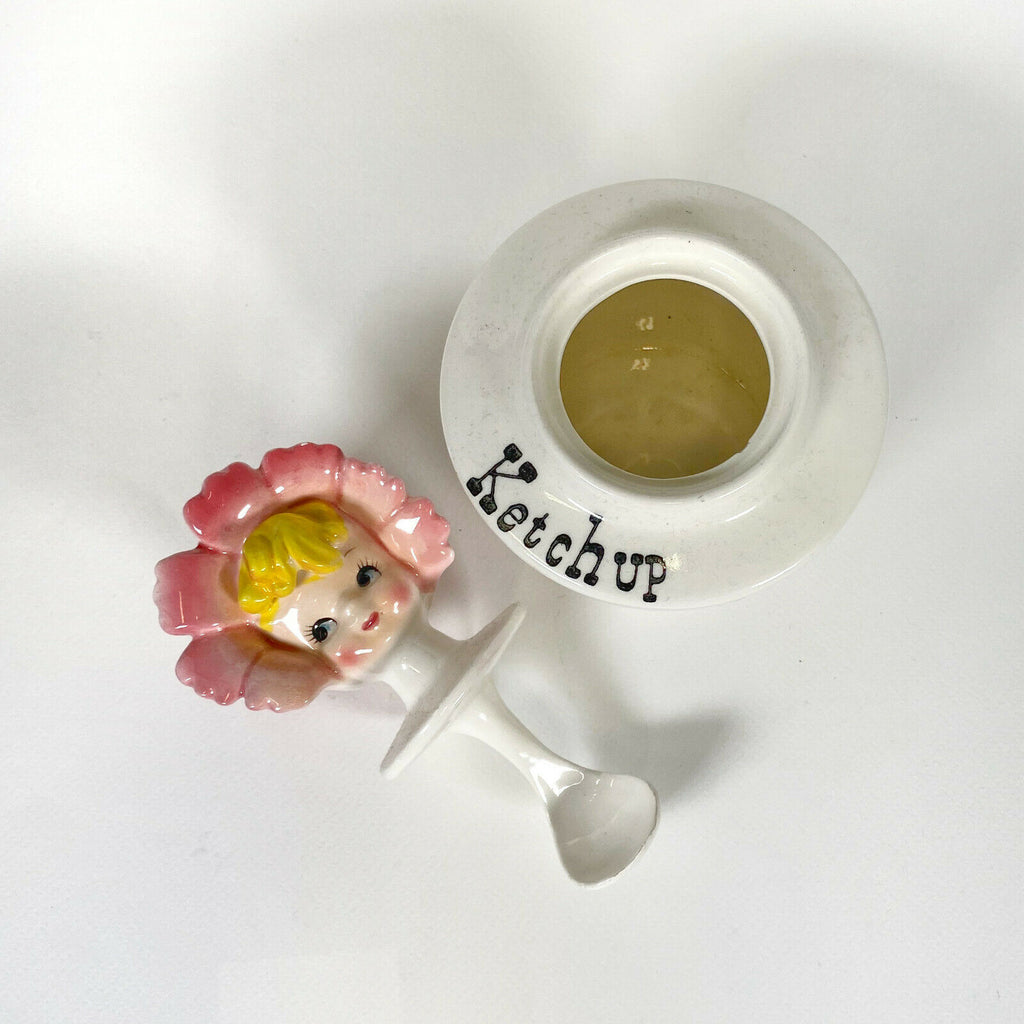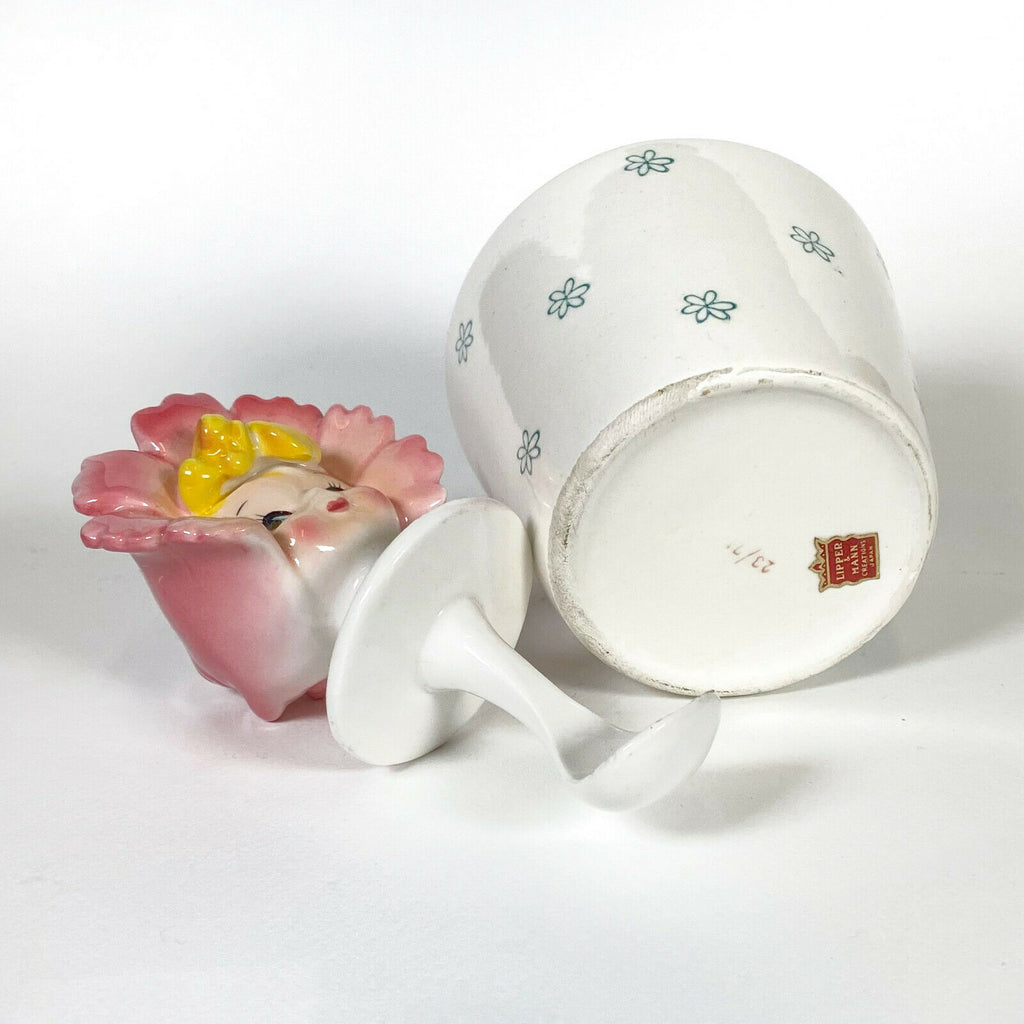 $375.00
$0.00
Vintage Lipper & Mann Flower Girl Ketchup Jar Holt Howard Pixieware Condiment
Vintage ketchup pixieware girl made by Lipper & Mann in the 1960s and is from the Flower Girls line of pixieware. She wears a seven-petaled pink flower and has her cute face peaking out with blonde hair. a white outfit with ketchup red polka dots, matching ketchup red bow in her hair and ketchup red horizontal stripes on the hem of her dress. Her head forms the lid and lifts off to reveal a spoon and these are so incredibly delicate and don't usual survive. She has big eyes and long eye lashes.
This one is in excellent vintage condition with No chips or cracks, tiny ding on inner rim but not noticeable when lid on, she has mild crazing, some minimal paint wear, and the common modeling from the era that includes pits, some rough and uneven areas, and some wear on inside rim. She measures approx. 6 1/2" inches and is marked 23/71 and she retains her Lipper  & Mann foil tag. She would make a great addition to a collection!!
All items are shipped USPS Priority Mail and items $100 or more are shipped with buyer signature confirmation.