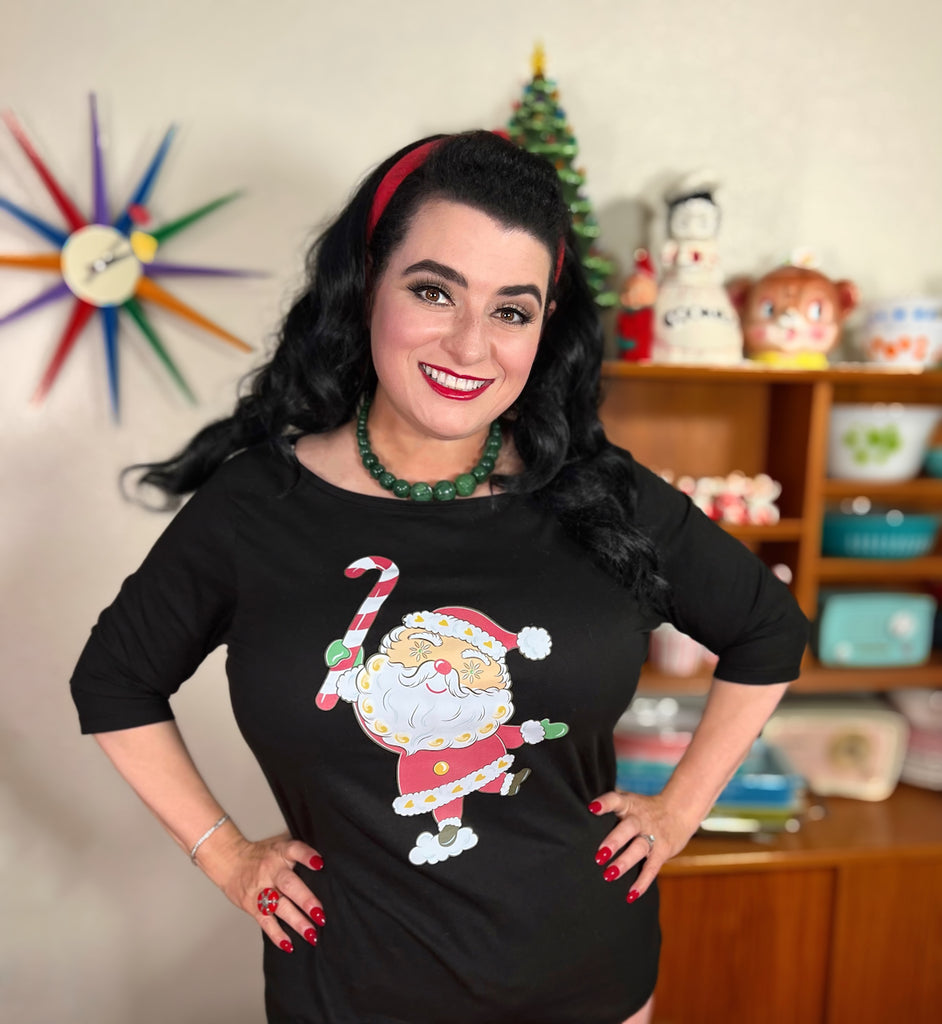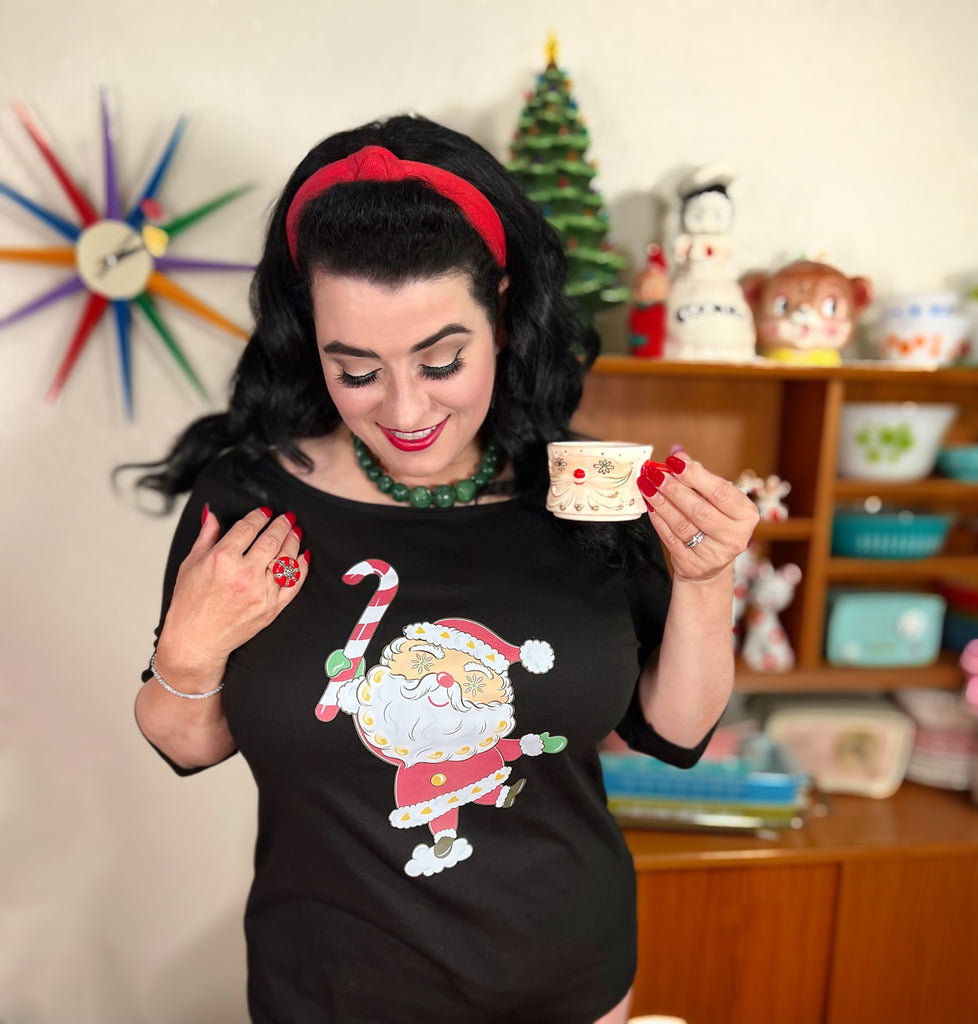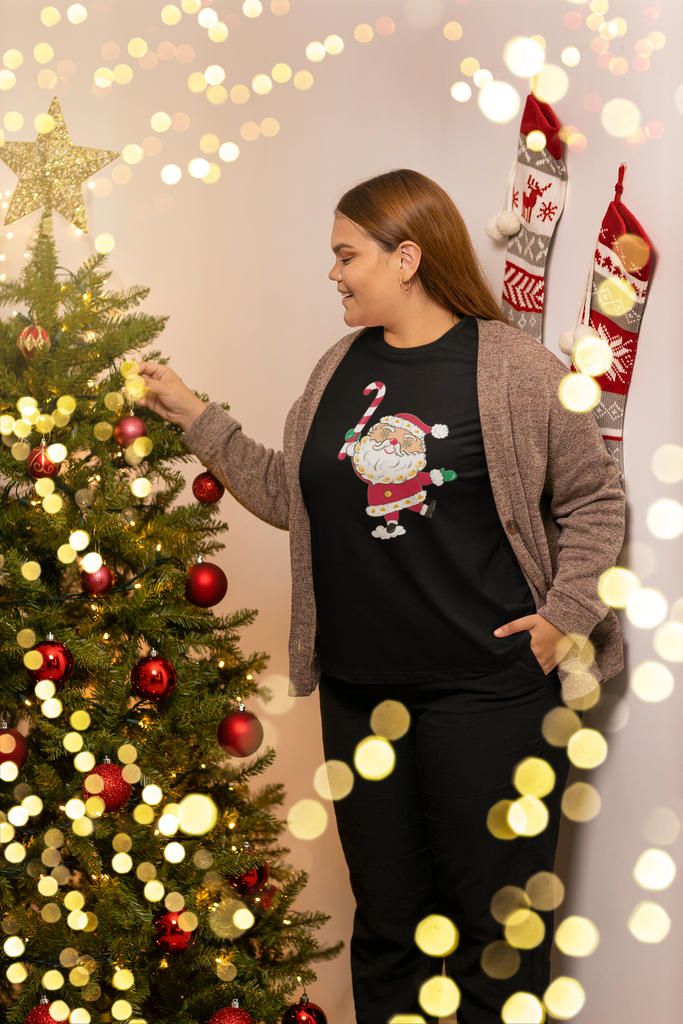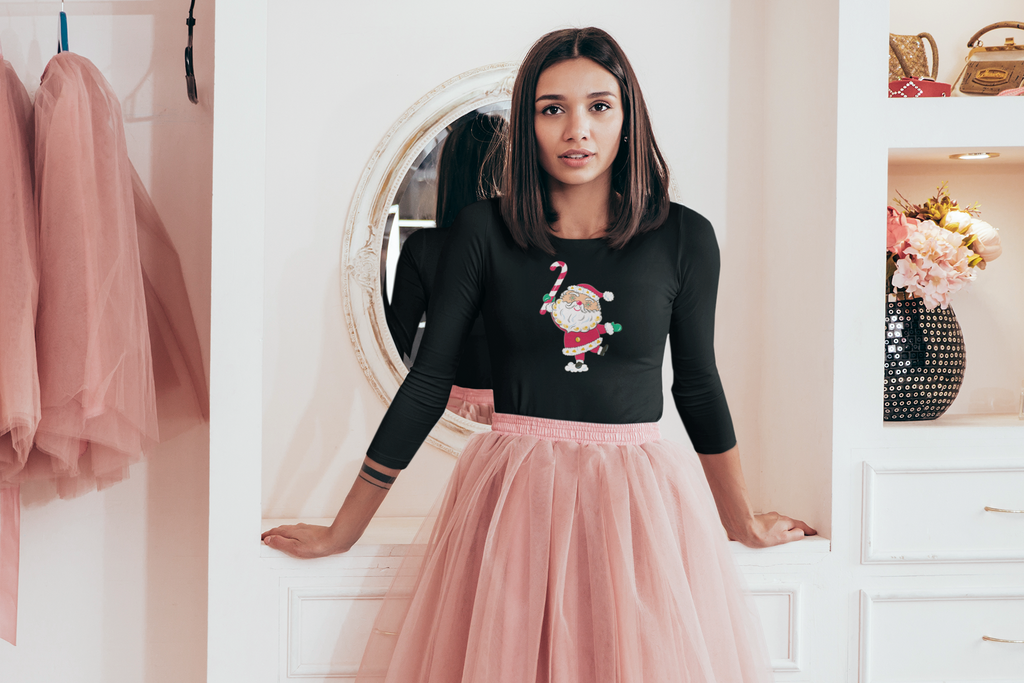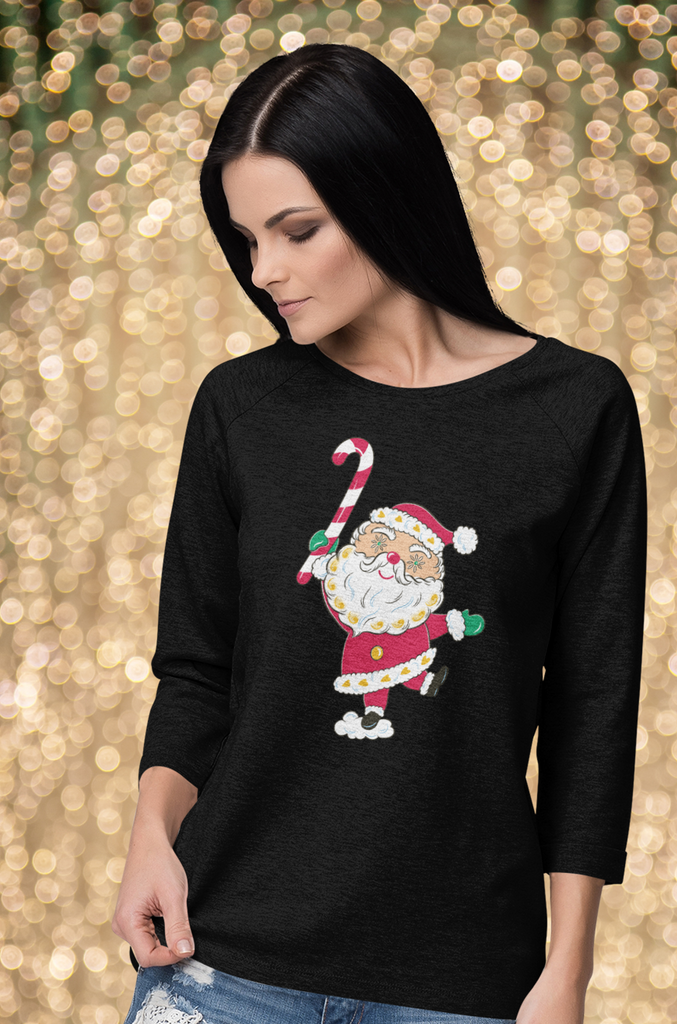 $33.99
$0.00
Vintage Holt Howard Starry Eyed Santa Claus Candy Cane Long Sleeve T-Shirt
We are thrilled to bring you another marvelous Starry Eyed Santa design from Crazy4Me Style. This jolly Santa Claus is loaded with Holt Howard whimsy and his starry atomic eyes are just spectacular. Santa holds a candy cane and stands on a snowdrift. His beard has golden curly-qs and his hat golden hearts. We love this holiday top styled with denim, skits, leggings, and some festive earrings for a fun Holiday look. Santa is ready to welcome the holiday season. Our Starry Eyed Candy Cane Santa is also available on a cozy crewneck, sweatshirt, and t-shirt in both women's and men's and unisex.
Black T-shirt has a wide almost boatneck collar and ¾ elbow length sleeves. 100% cotton. Comfortable for all day wear. 
 Runs  a bit tight in the arms.
Small: Size 2-4 | Bust: 34-35
Medium: Size 6-8 | Bust: 36-37
Large: Size 10-12 | Bust: 38-40
XL: Size 14-16 | 40-43
2XL: Size 18-20 | Bust: 45-47
3XL: Size 22-24 | Bust: 47-50
4XL: Size 26-28 | 50-54