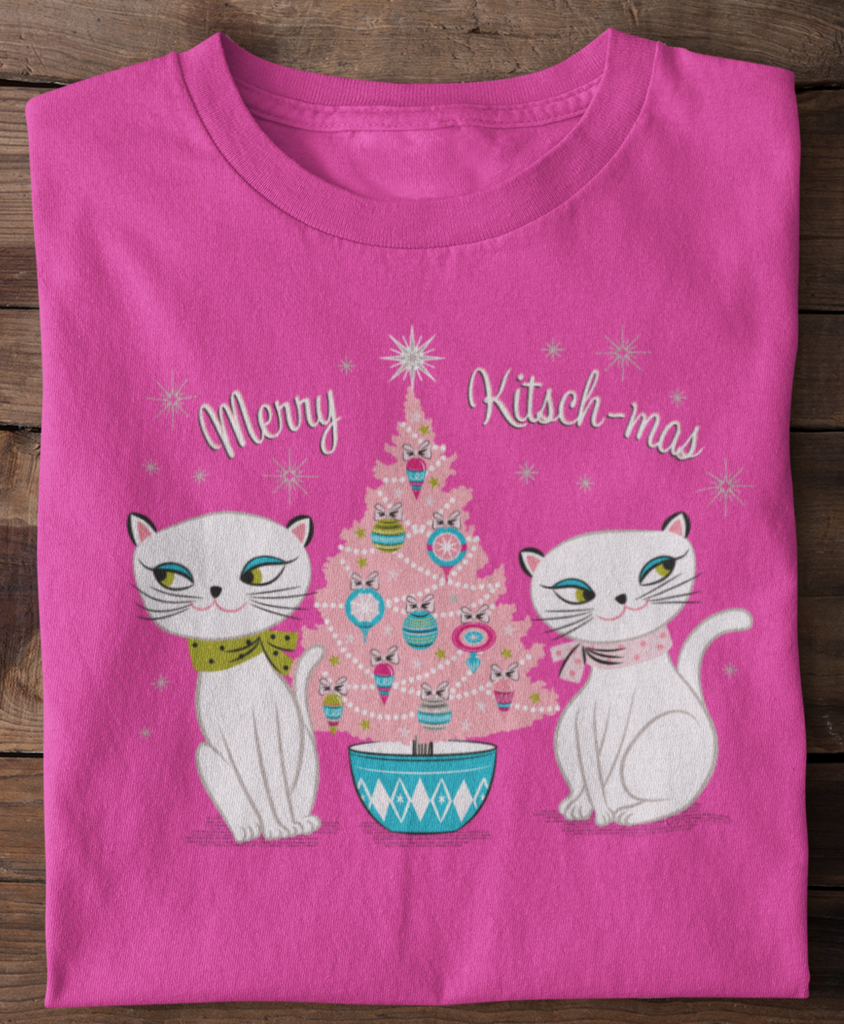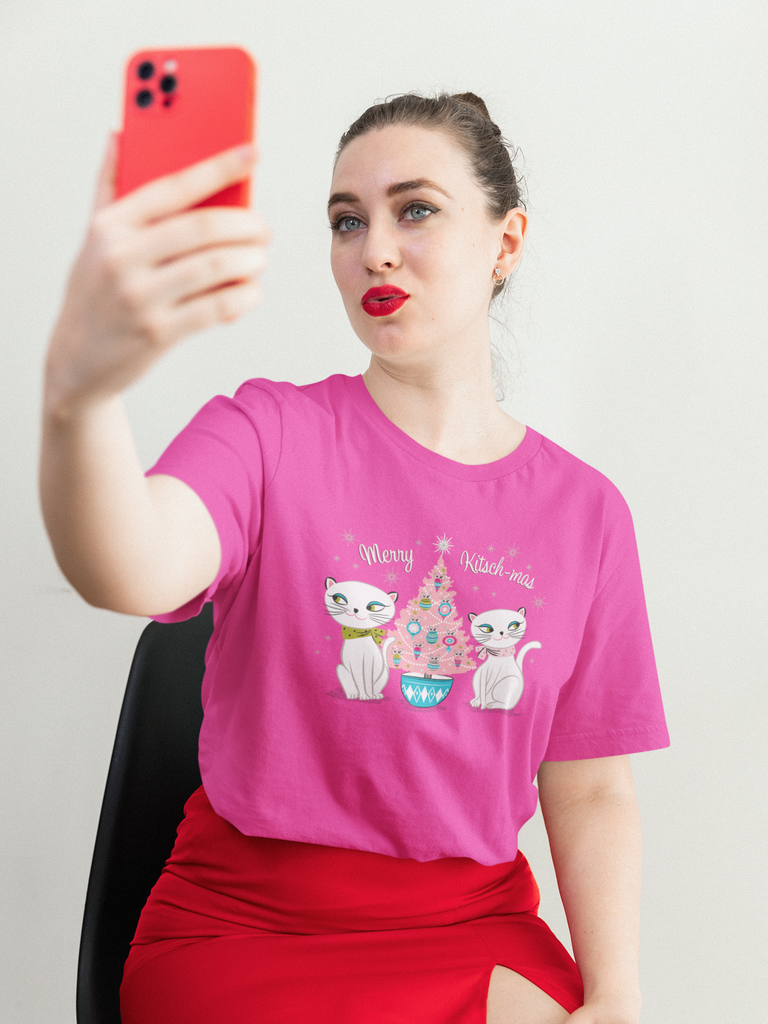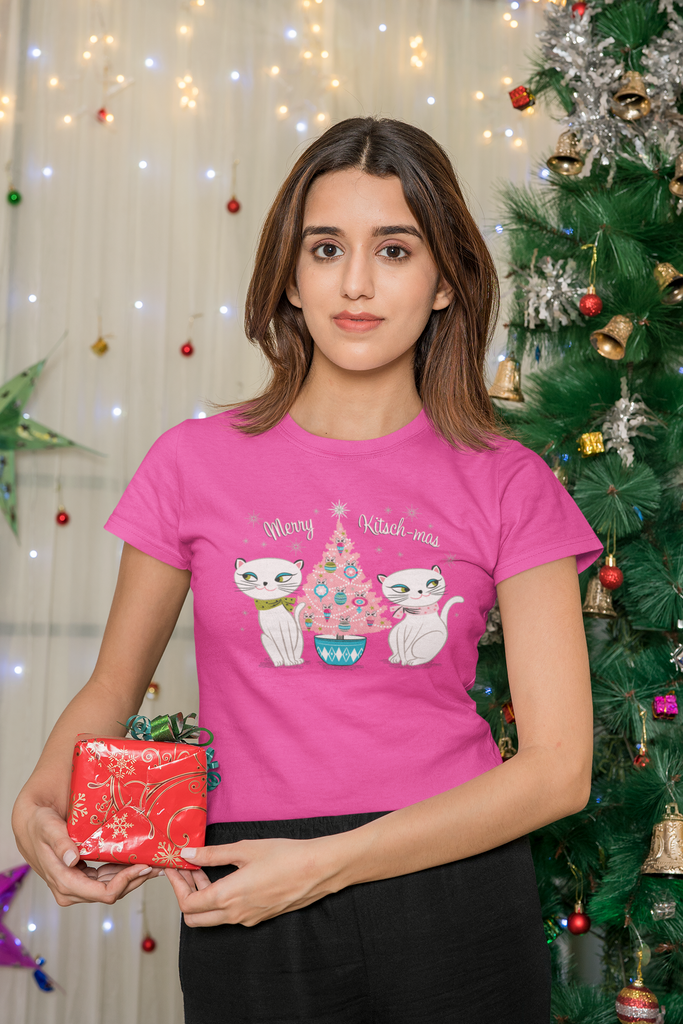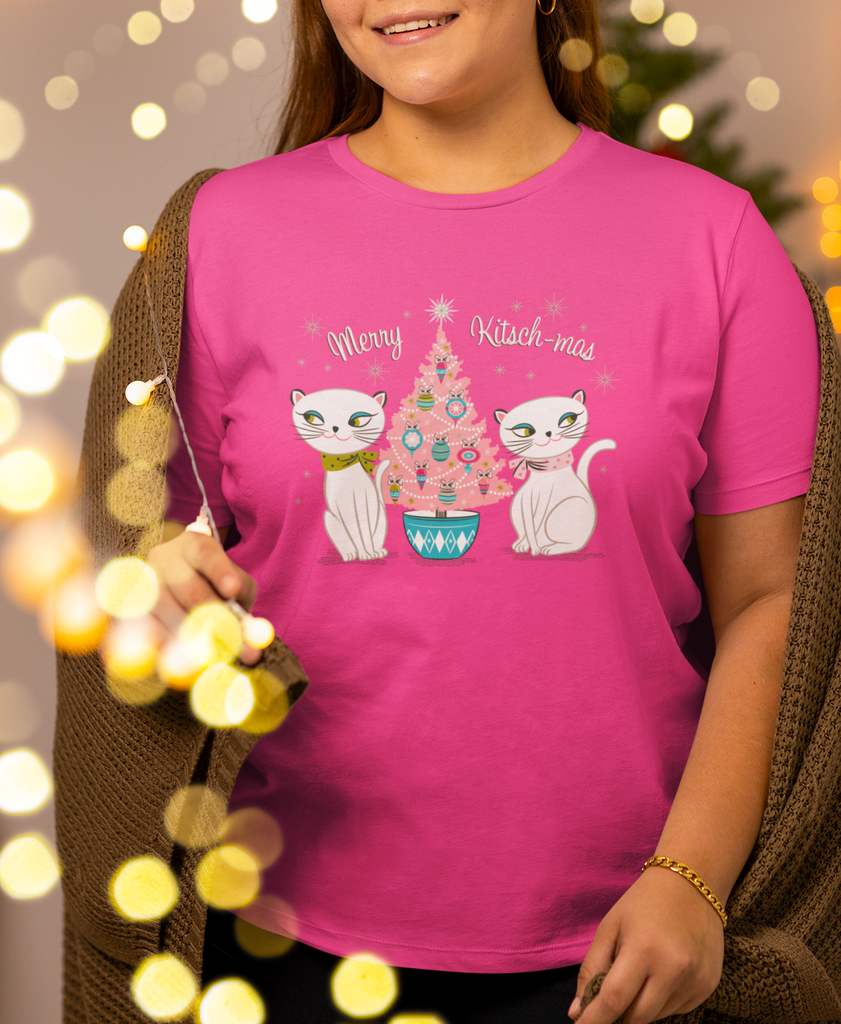 $0.00
$0.00
Vintage Holt Howard Cozy Kittens Merry Kitschmas Ladies Pink T-Shirt
If you collect Holt-Howard Cozy Kittens ceramics or are a cat lover, you will enjoy our newest holiday design featuring two whimsical Cozy Kittens with their fabulous Mid-Century kitschy pink Christmas tree that is in a Pyrex tree stand on a pink t-shirt full of atomic starbursts. This one is a must for the collector and cat lover!!
Top can easily be dressed up or down, is perfect for all your holiday parties and even Christmas shopping. Pair it with swing skirts, slacks, pencil skirts or retro style jeans. Would be perfect to wear to your office holiday party.  Top is a super soft  and 100% cotton so you'll keep comfortable all season.
Small: Bust 35-36
Medium: Bust 37-38
Large: Bust 39-41
XL: Bust 42-44
2XL: Bust 45-47
3XL: Bust 48-51
4XL: Bust 52-55
NOTE: Sizes 3XL-4XL take 1 week to process.