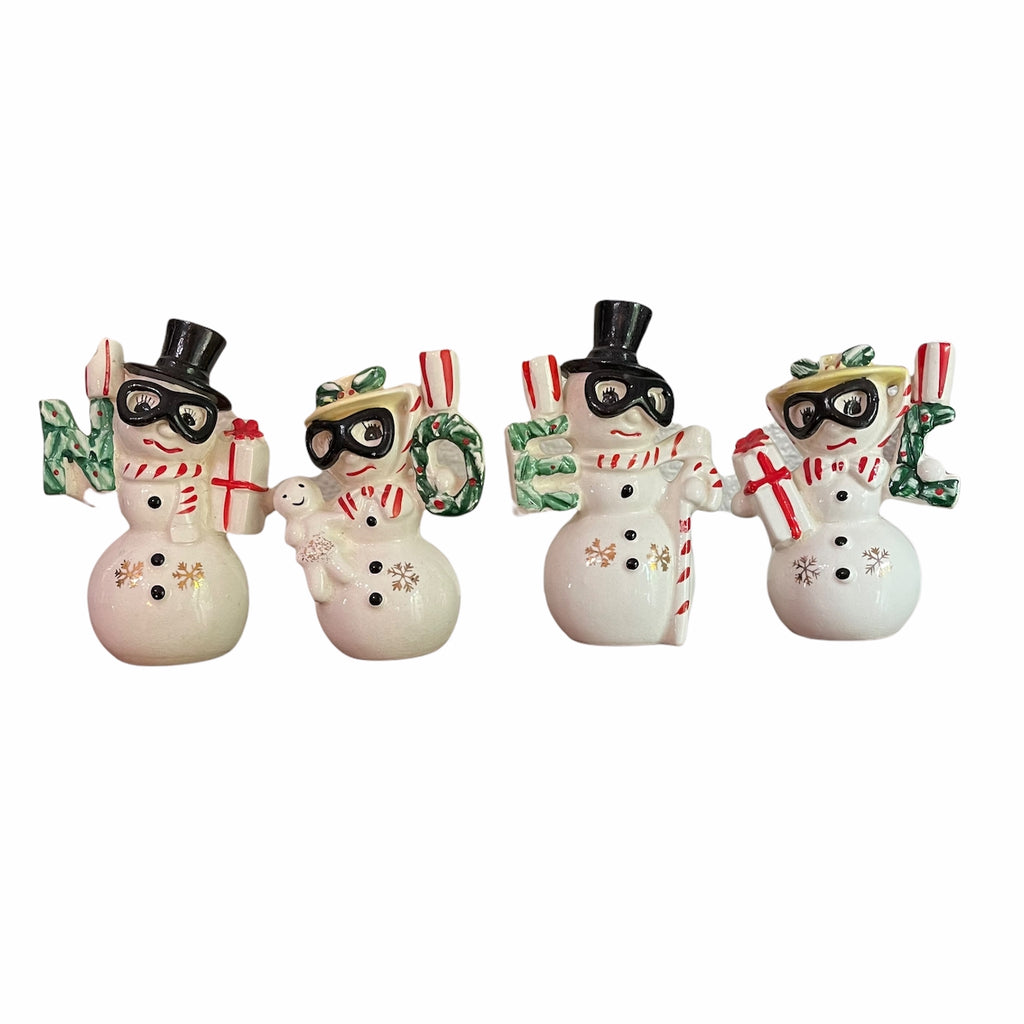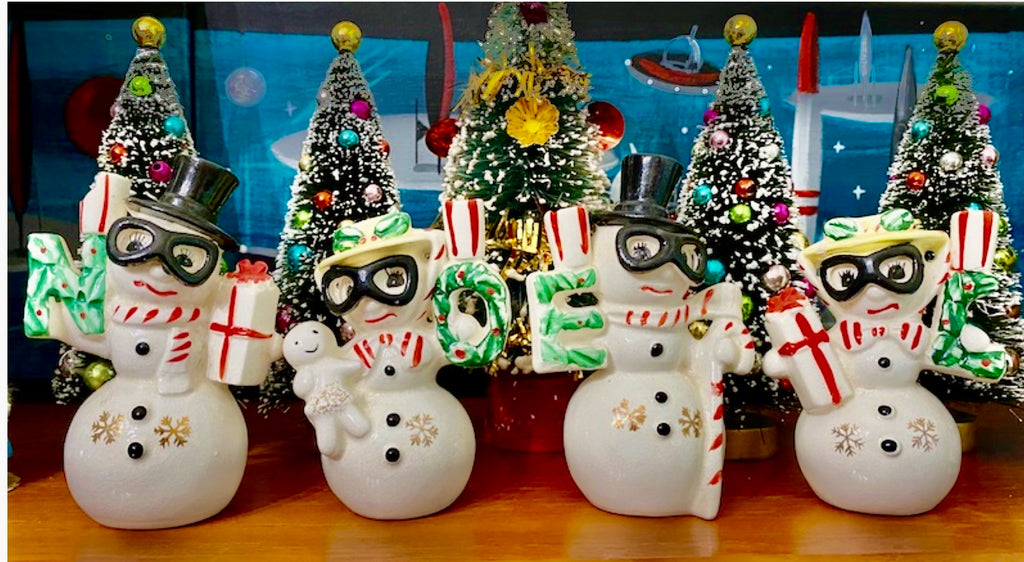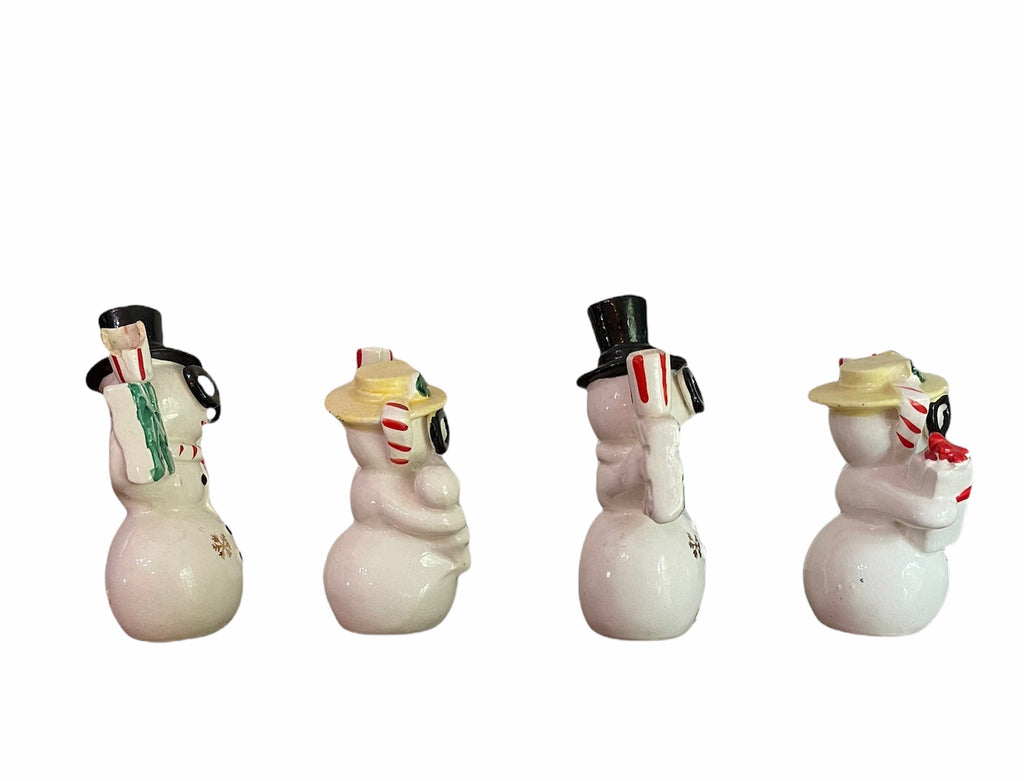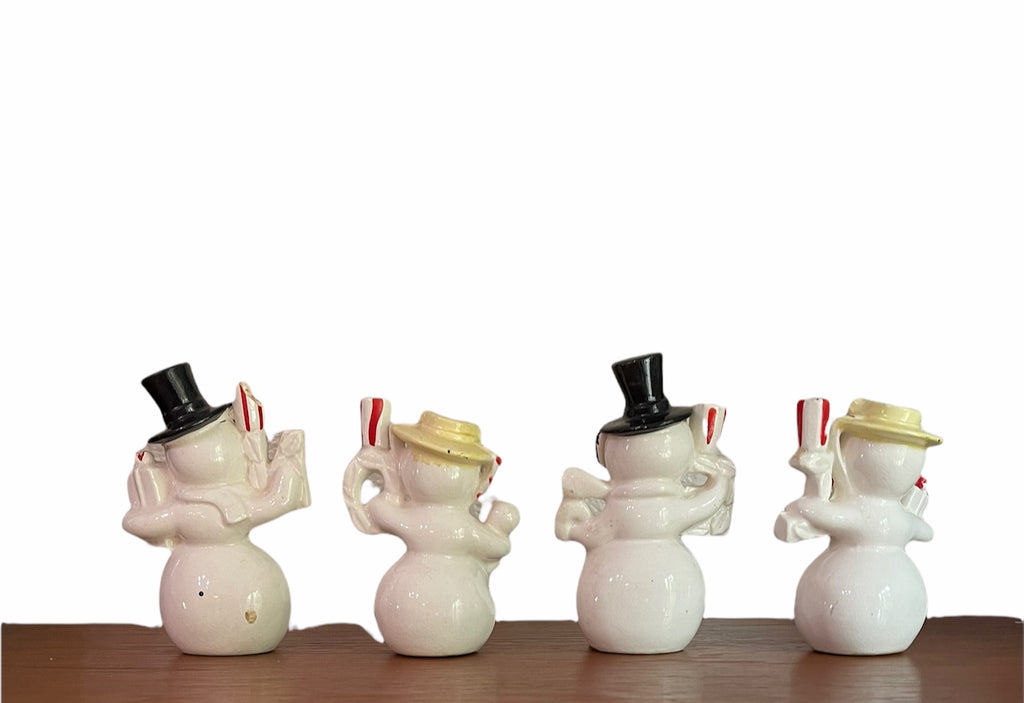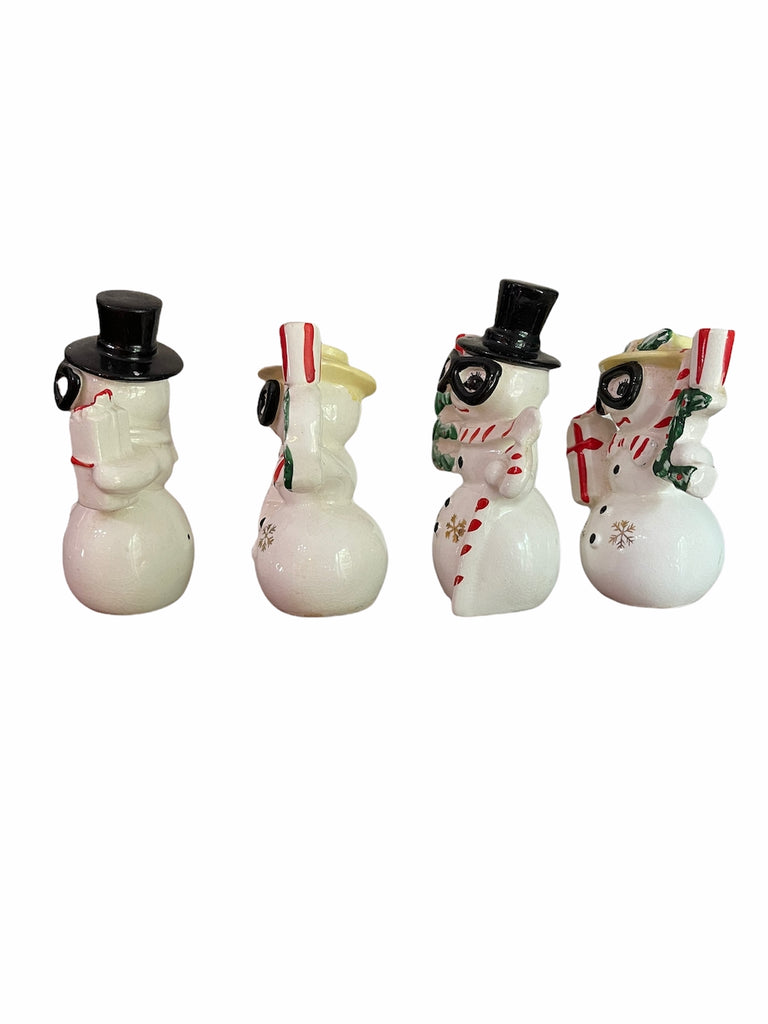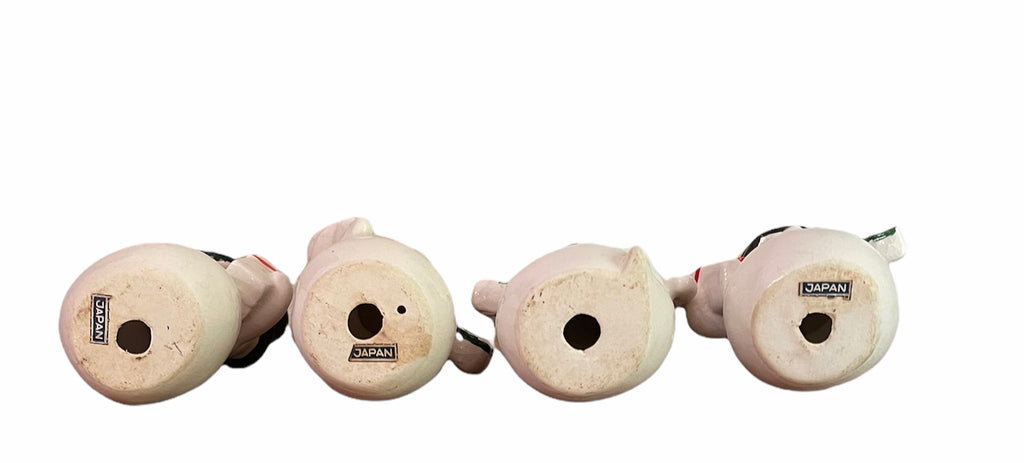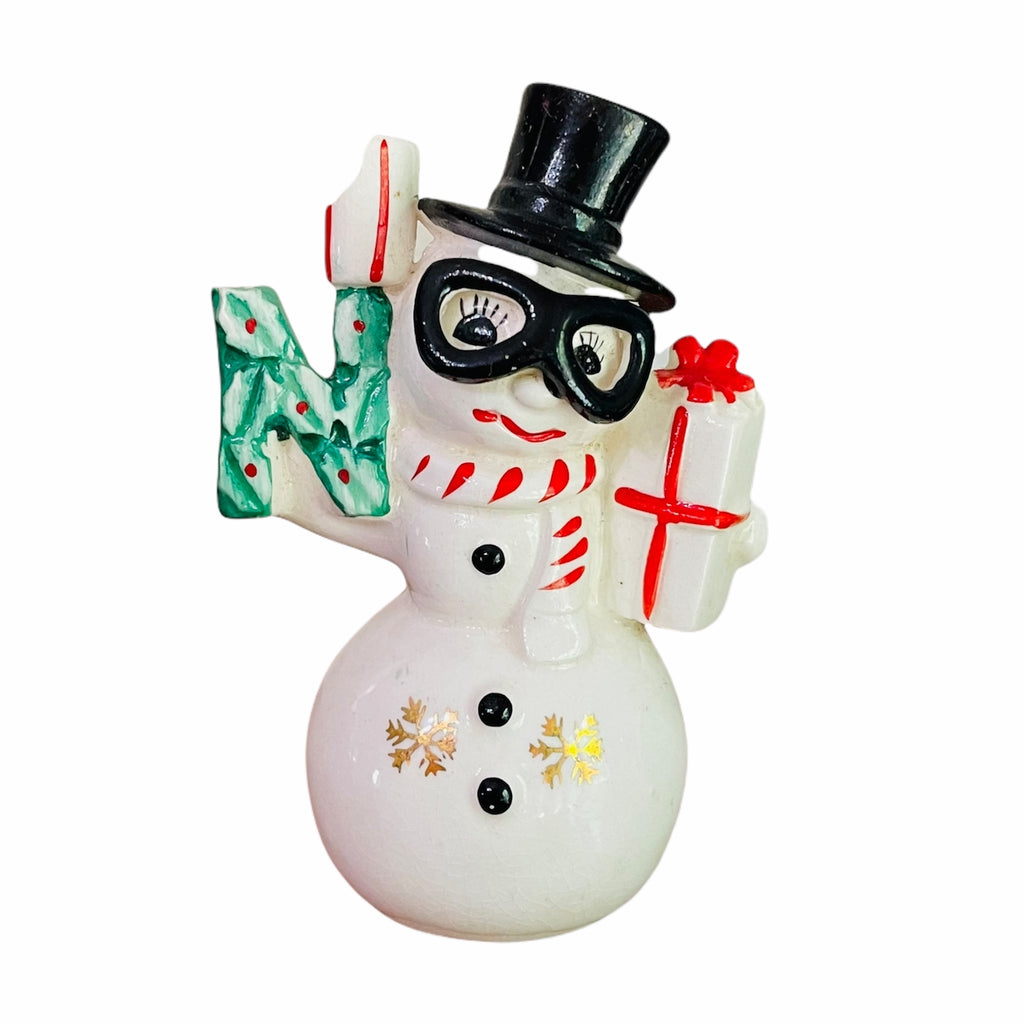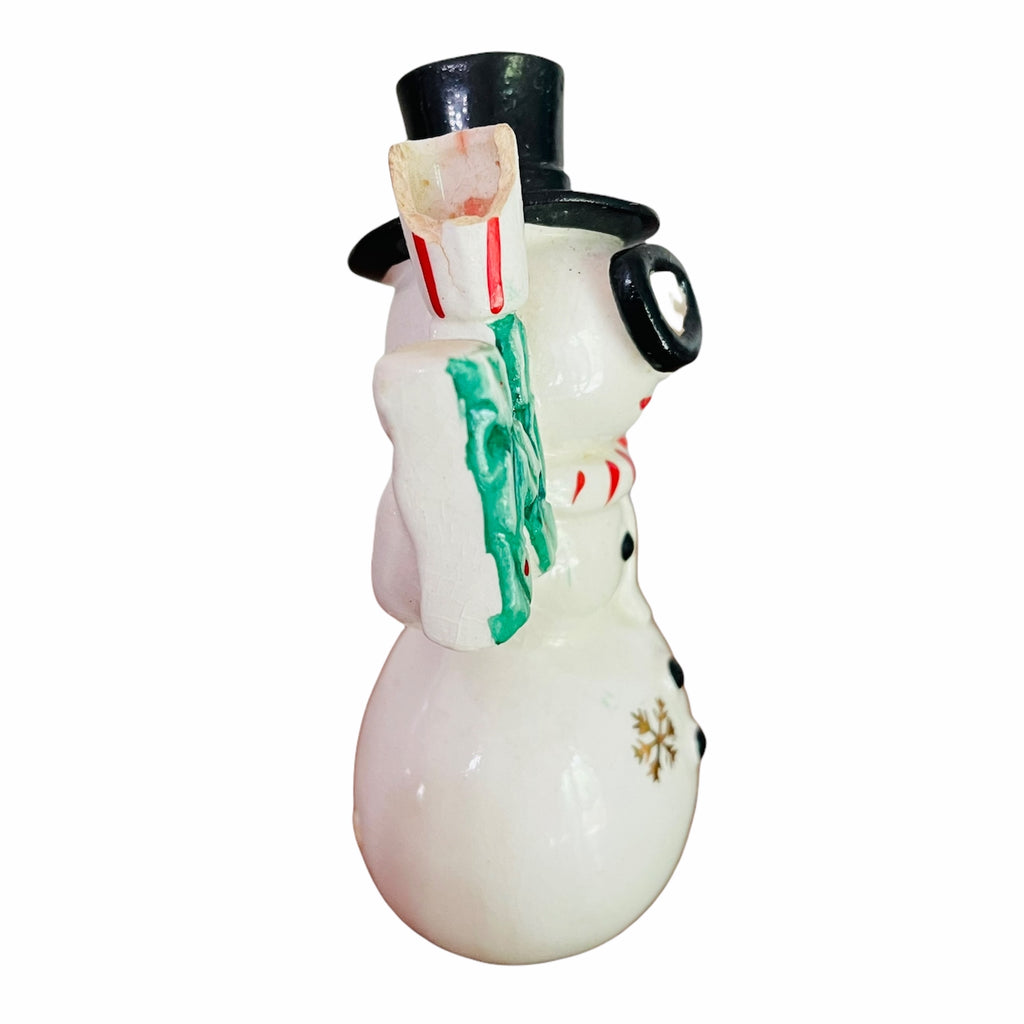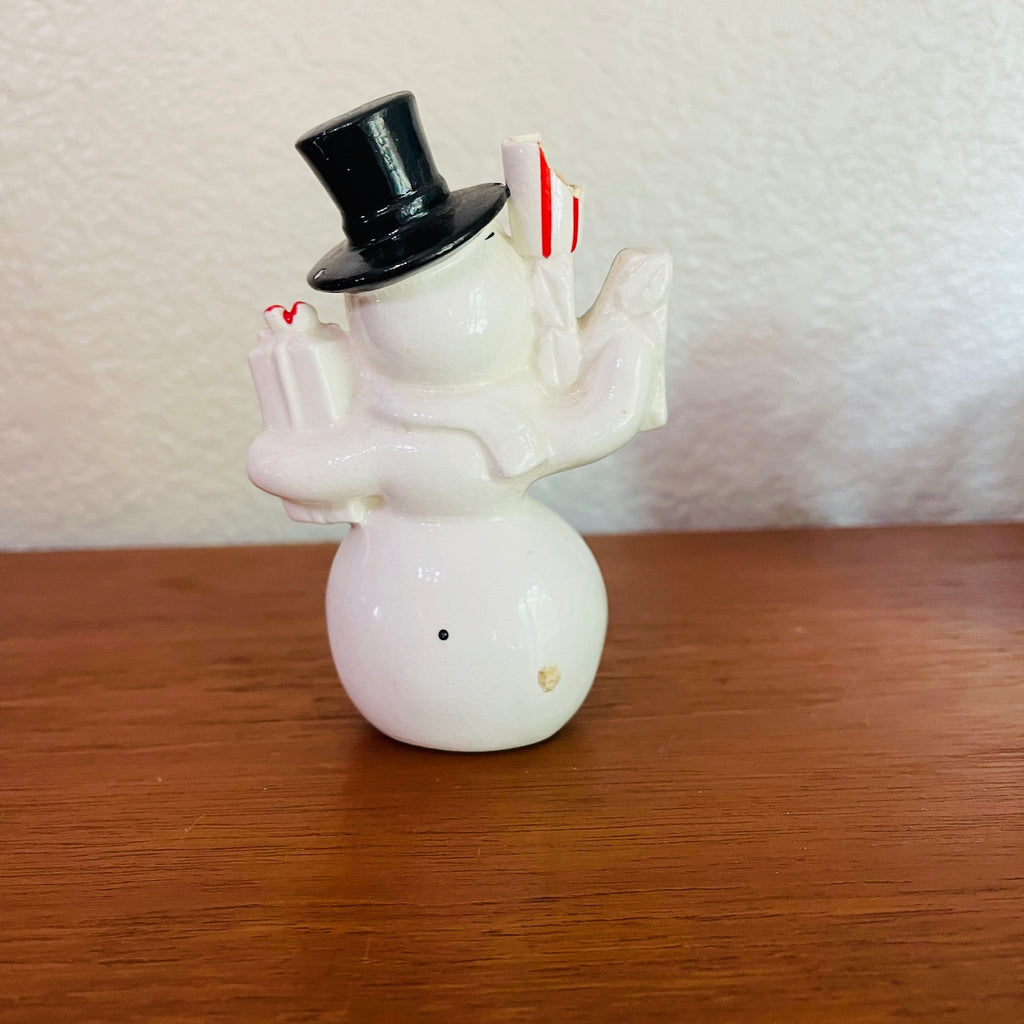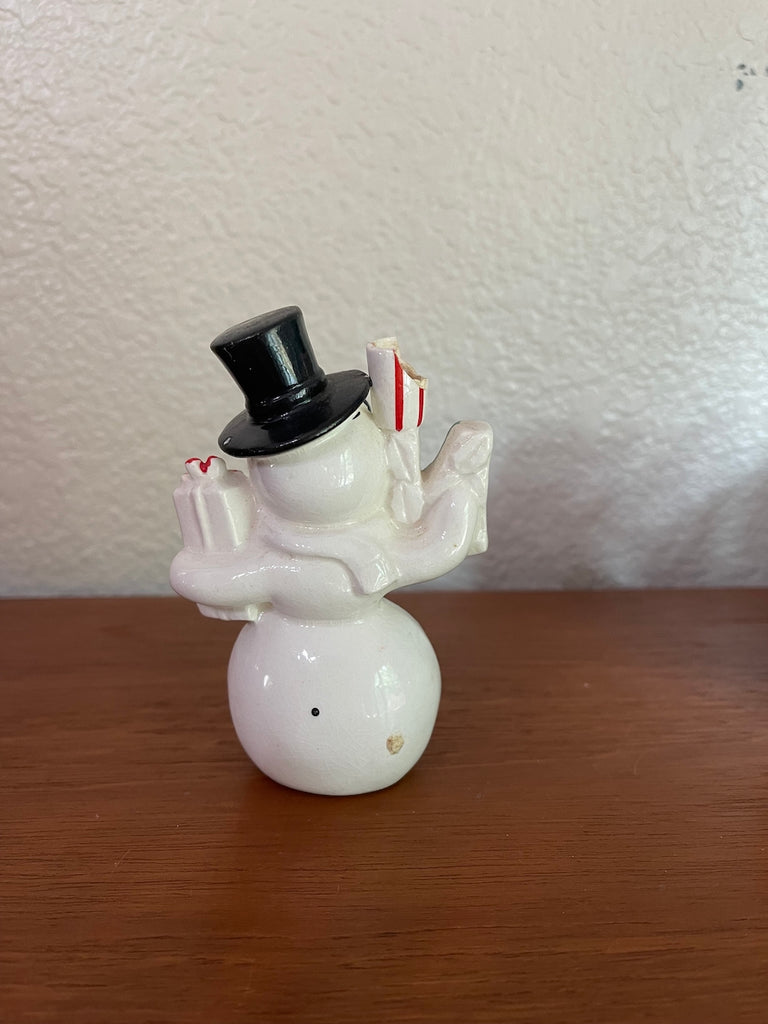 $499.99
$0.00
Vintage Christmas NOEL Snowman with Ski Googles Candle Holders
Ultra-rare and hard to find set of vintage Christmas NOEL Snowman couples with black ski goggles candle holders. Each snowman or snow-woman has a letter that spells out NOEL and each has a candle holder with their green letter. Set measures approximately 4" in height (snowmen) or approximately 3 1/2" in height (snow-women). They all wear a pair of old-fashioned black ski goggles, a scarf (on the snowmen) or striped collars (on the snow-women) they also each have a hat (snow-women have yellow hats and snowmen have black hats). One snowman has a wrapped present and the other has a peppermint cane. One snow-women holds a cute little baby and the other snow woman has a wrapped present. They have black buttons on their front and sponged gold snowflakes. 3 of the 4 retain their paper Japan labels.

Condition: Over all condition is excellent. The N snowman has a part of his candle holder damaged and a dark spot on his back along with a rough spot so please view photos closely and. The others are in excellent condition with No chips and No cracks, minimal age related wear and normal crazing.
Wonderful rare set that is really different and unique for a vintage Christmas NOEL set and it has loads of vintage charm. You will love this set!!