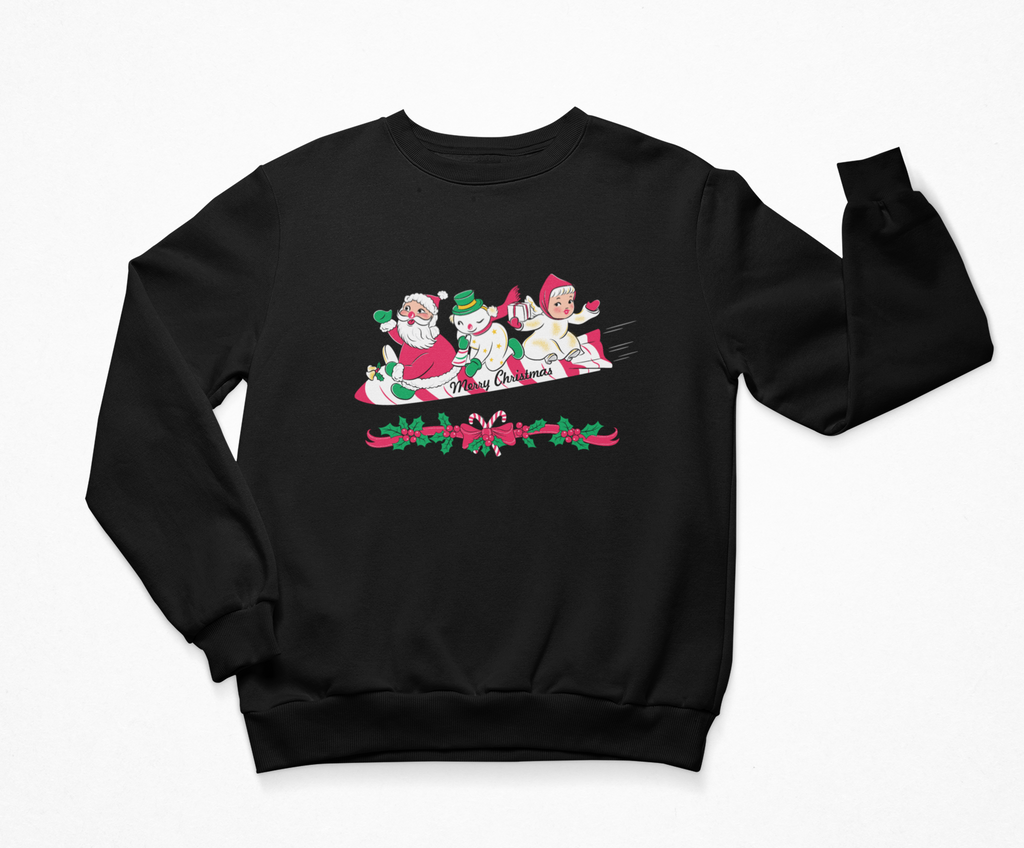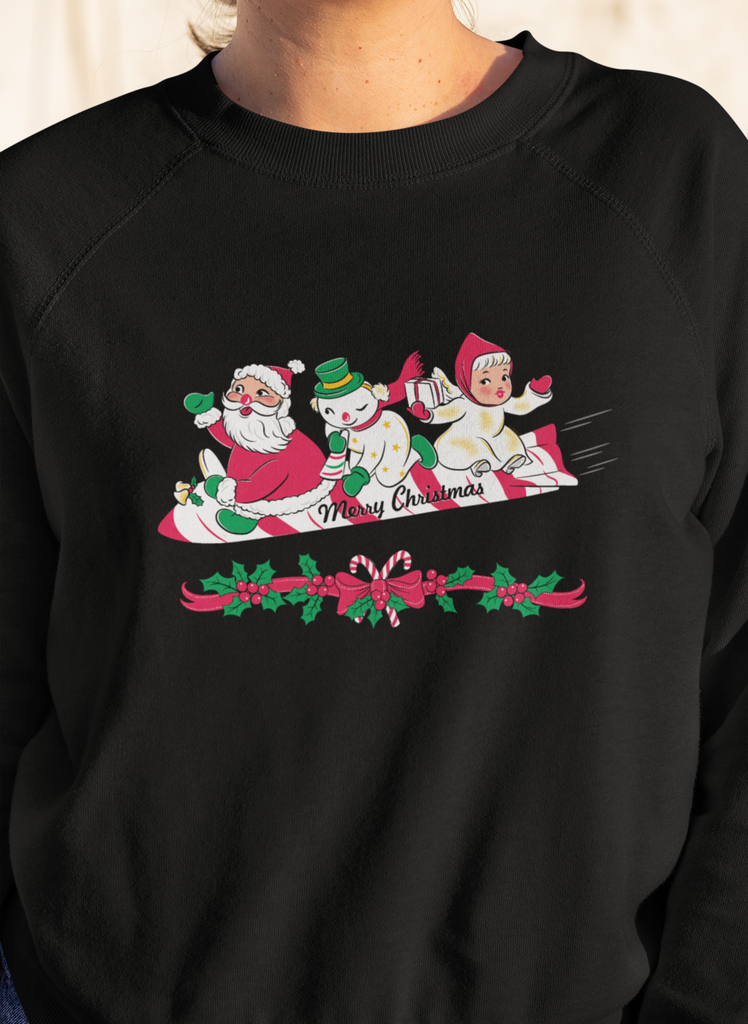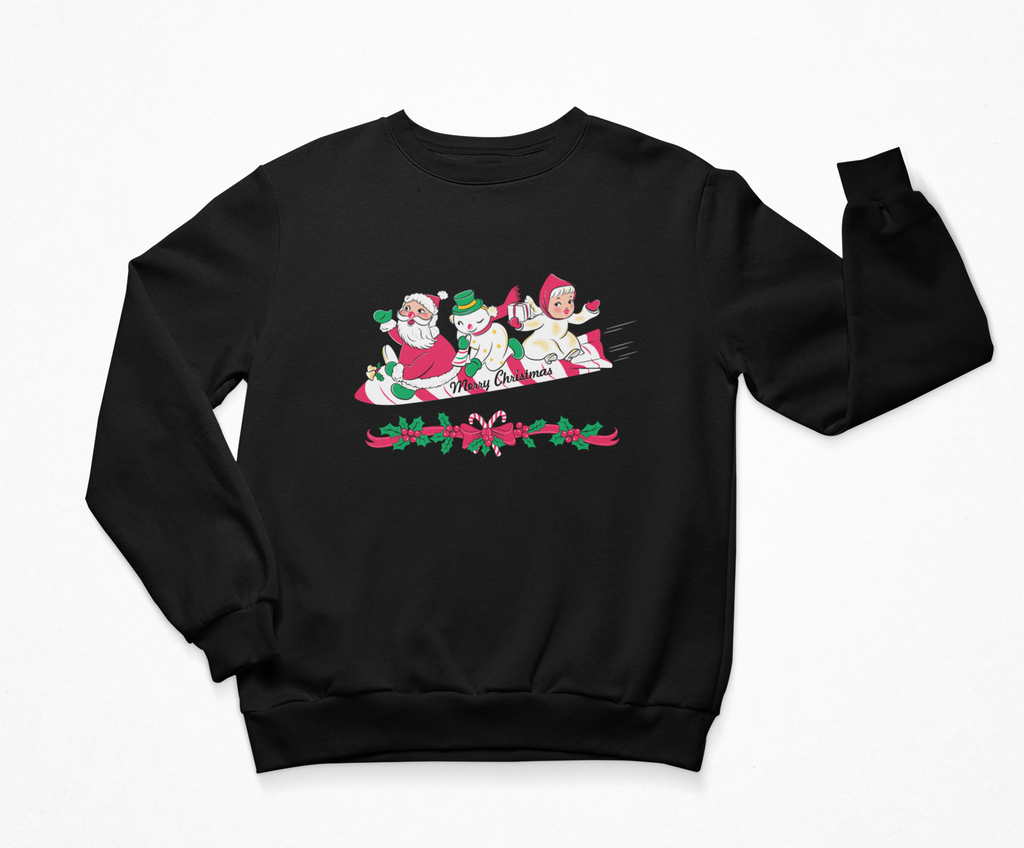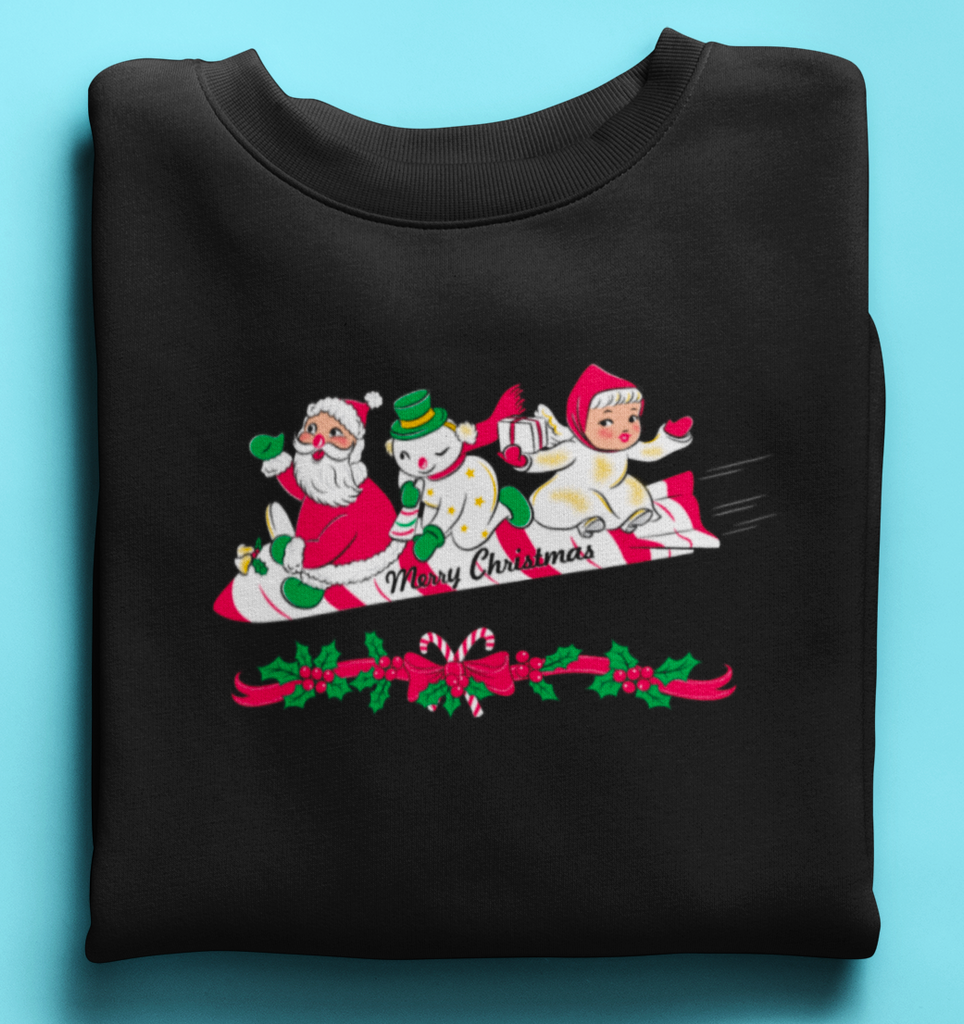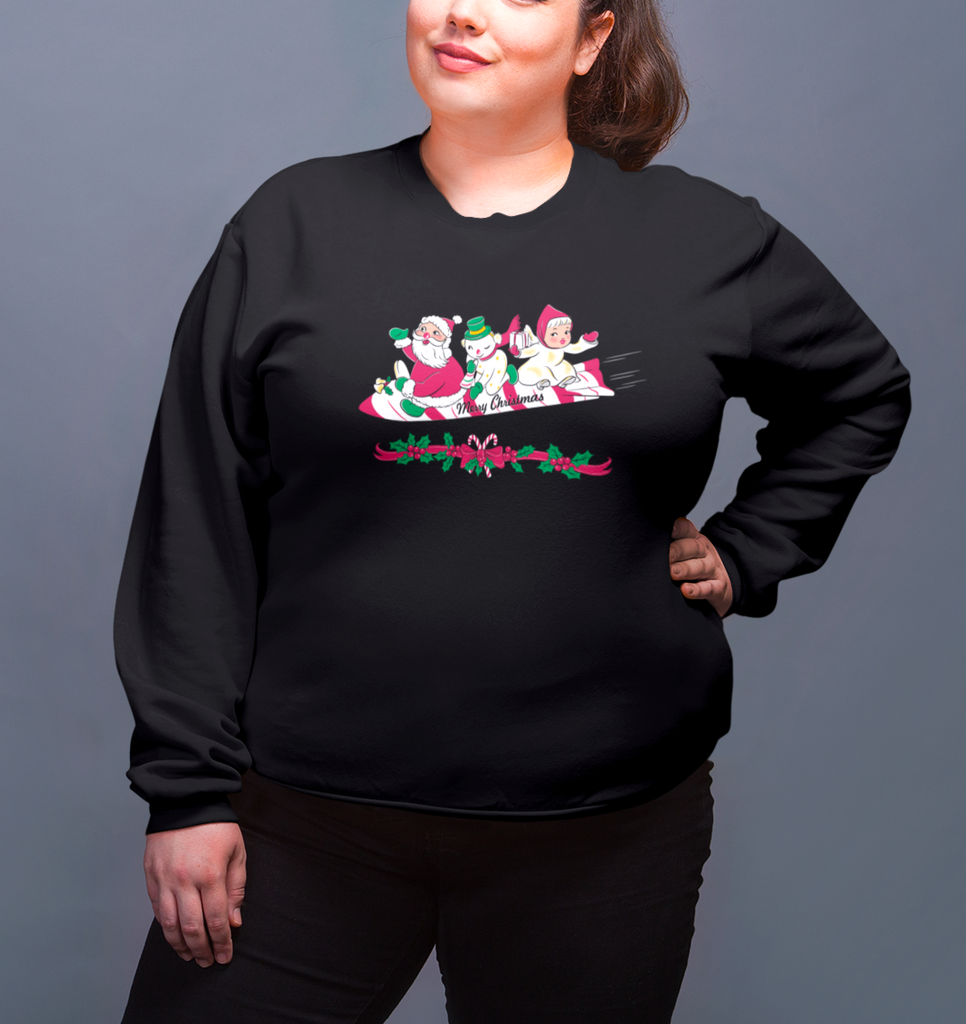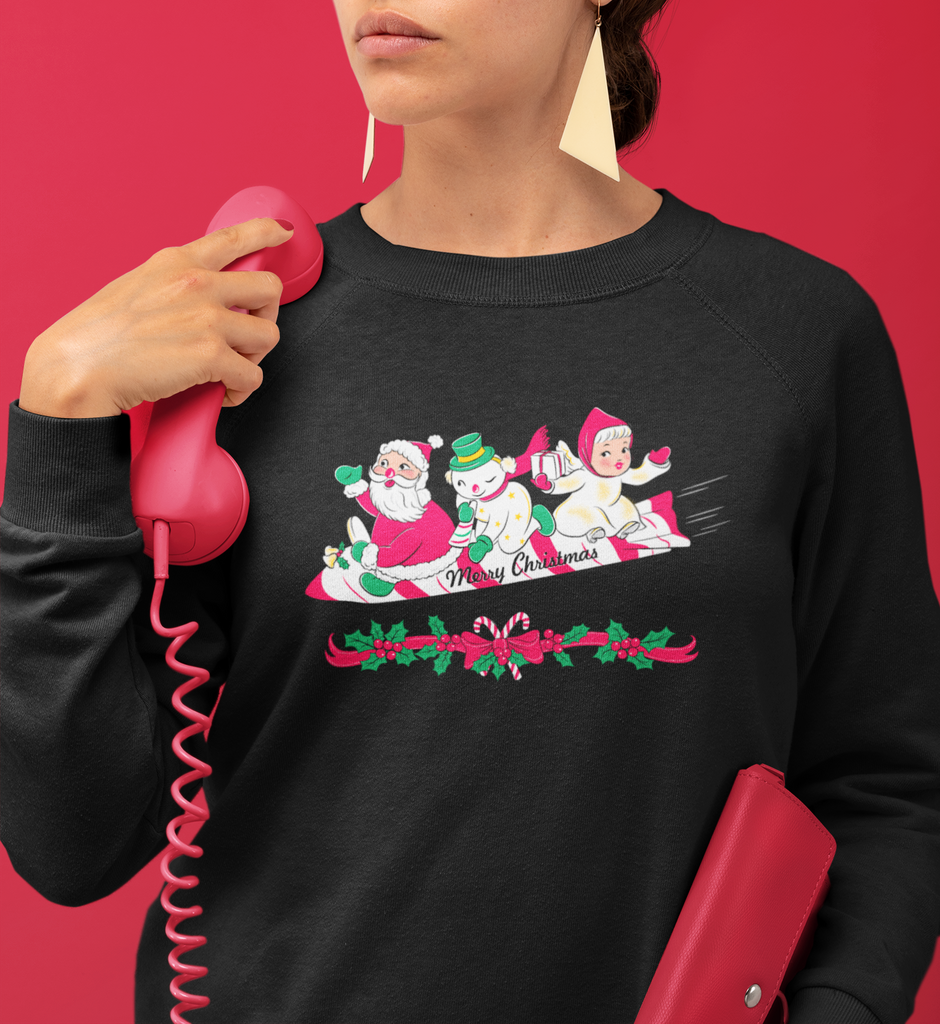 $49.99
$0.00
Vintage Christmas Napco Style Santa on a Candy Cane Rocket with Snowman Angel 1950s Retro Kitsch MCM Unisex
Step into a whimsical winter wonderland with our cozy, unisex Vintage inspired Napco Christmas crewneck sweatshirt, embodying the playful and nostalgic spirit of the 1950s. The vibrant illustration showcases Santa joyfully riding a candy cane rocket that says Merry Christmas, with a cheerful snowman and a whimsical angel by his side. This crewneck sweatshirt embodies the retro kitsch and mid-century charm that makes the holiday season feel like a heartwarming journey back in time.
The sweatshirt's fabric is soft and warm, making it a perfect companion for those chilly mornings and cozy evenings by the fire. The relaxed, unisex sizing ensures a comfortable fit for everyone, making it a fantastic festive staple for all. Whether you're attending a casual holiday gathering, enjoying a Christmas movie marathon, or simply sipping cocoa by the tree, this sweatshirt envelops you in comfort and vintage holiday cheer.
Pair it with your favorite comfy leggings or denim, and maybe a pair of festive socks to complete the look. It's not just a sweatshirt; it's a warm hug from holidays past, making your festive season bright and merry. Embrace the joy and whimsy of the season with this unique Vintage inspired Napco Christmas sweatshirt, where old-school charm meets modern-day comfort. This sweatshirt is more than a holiday attire; it's a cozy trip down memory lane, ensuring your holiday season is wrapped up in joy, comfort, and a touch of retro magic.
Black crewneck sweatshirt - Unisex comfy sizing:
Small
Body Length: 27"

Chest Width (laid flat) 20"

Sleeve Length: 34 1/2"
Medium
Body Length: 28"

Chest Width (laid flat) 22"

Sleeve Length: 35 1/2"
Large
Body Length: 29"

Chest Width (laid flat) 24"

Sleeve Length: 36 1/2"
XL
Body Length: 30"

Chest Width (laid flat) 26"

Sleeve Length: 37 1/2"
2XL
Body Length: 31"

Chest Width (laid flat) 28"

Sleeve Length: 38 1/2"
3XL
Body Length: 32"

Chest Width (laid flat) 30"

Sleeve Length: 39"
4XL
Body Length: 33"

Chest Width (laid flat) 32"

Sleeve Length: 39 1/2"
NOTE: May take up to 1 week to process.