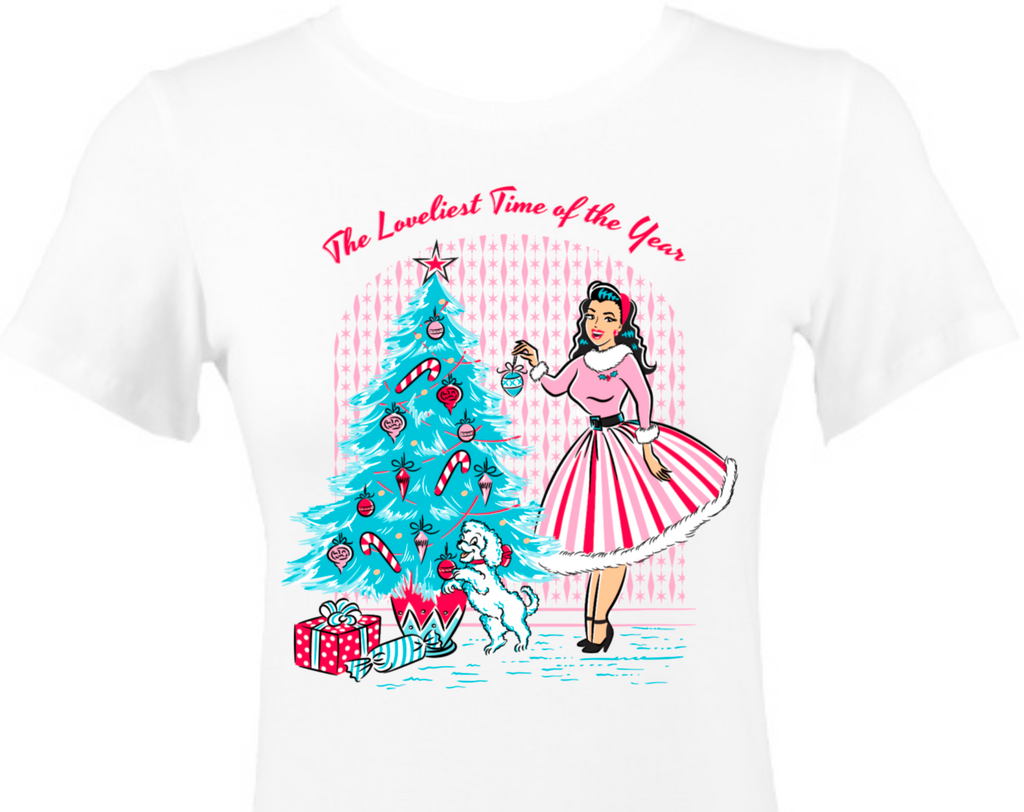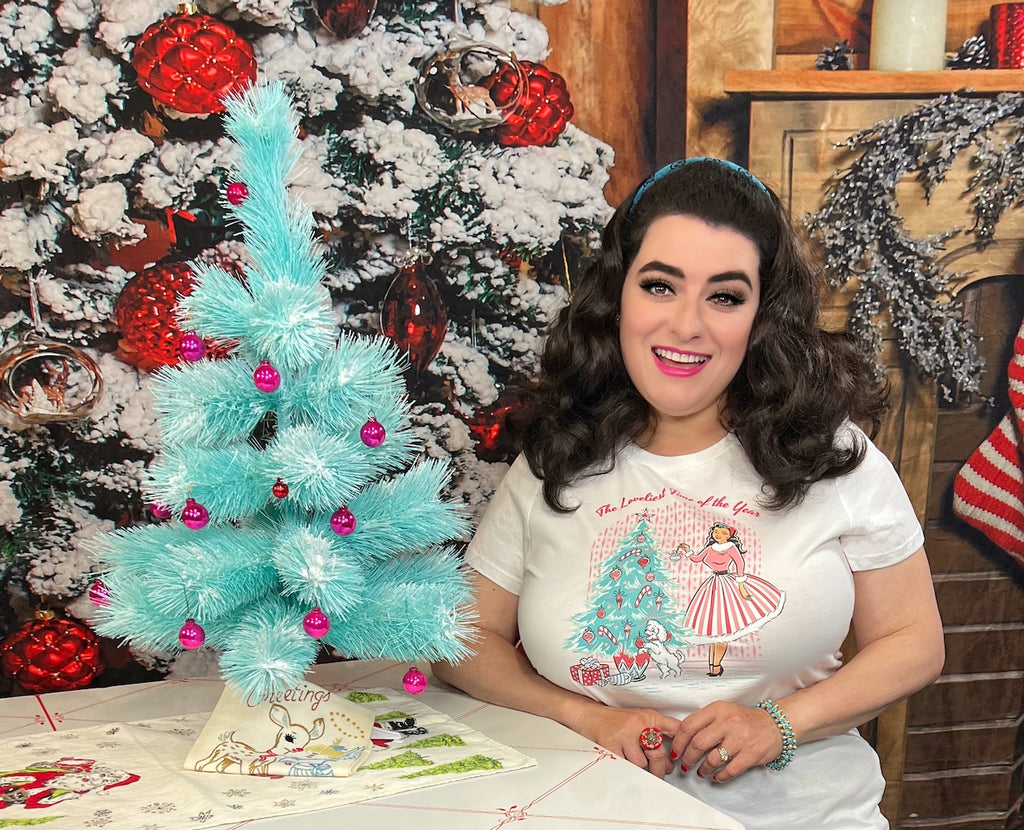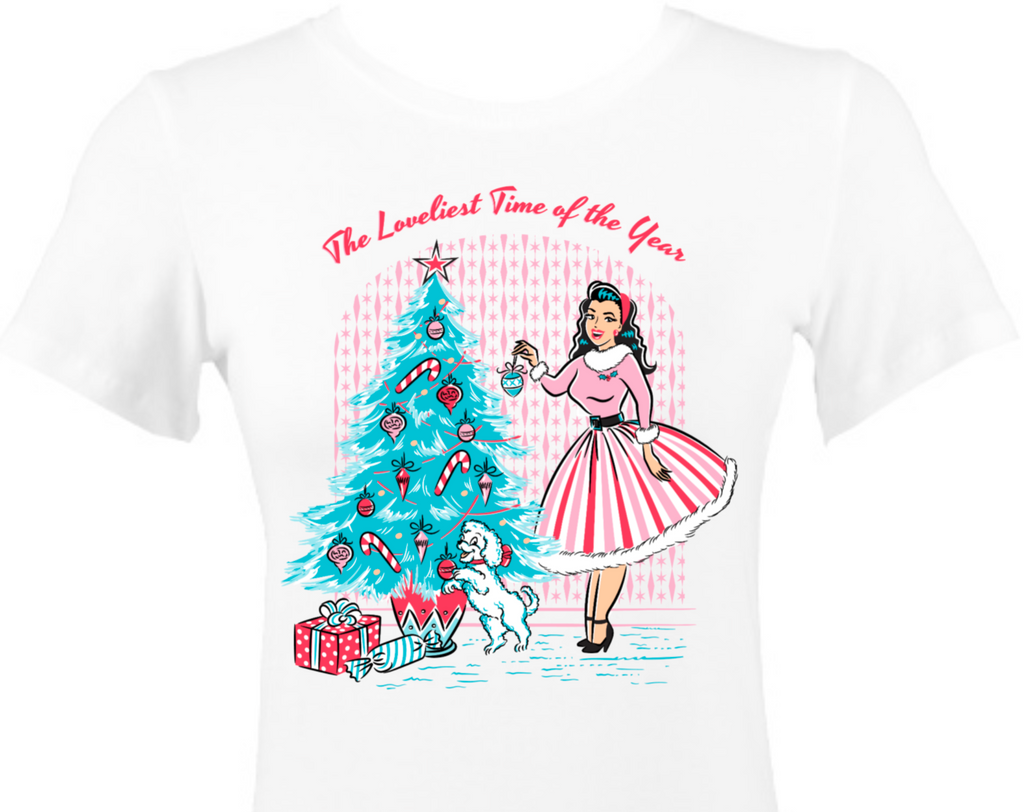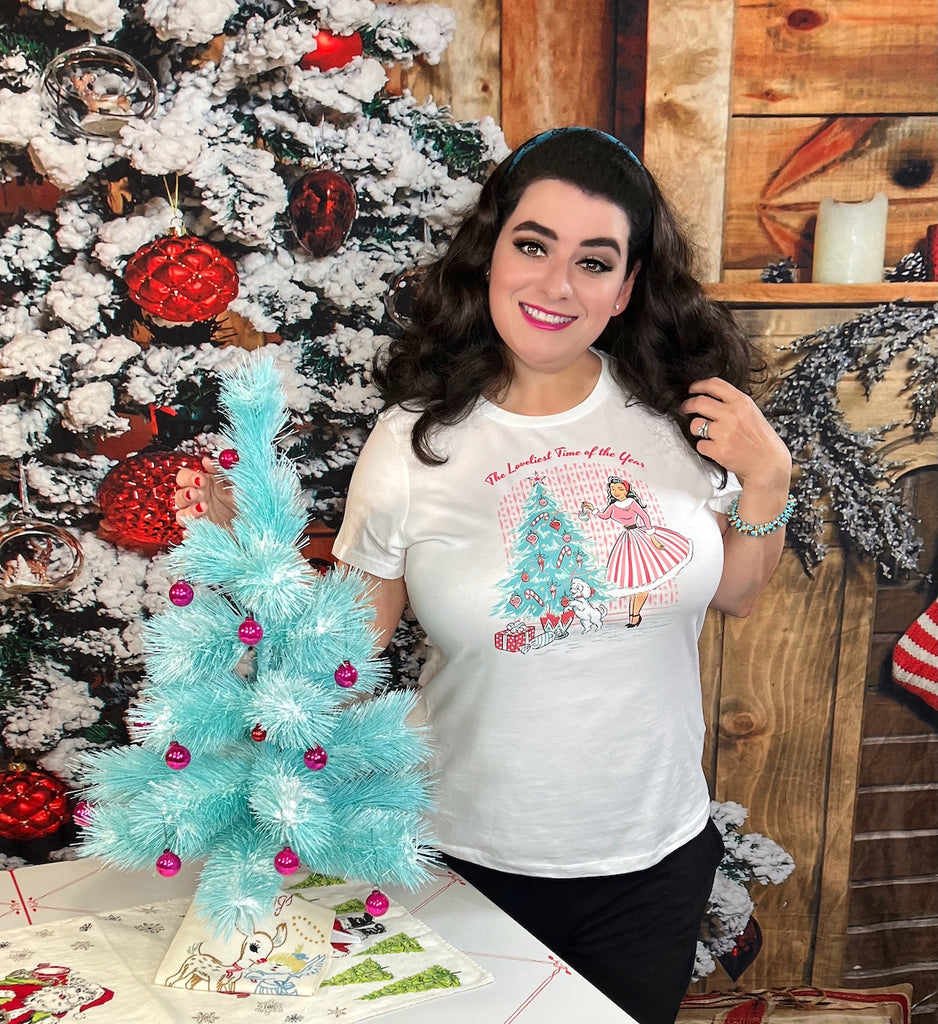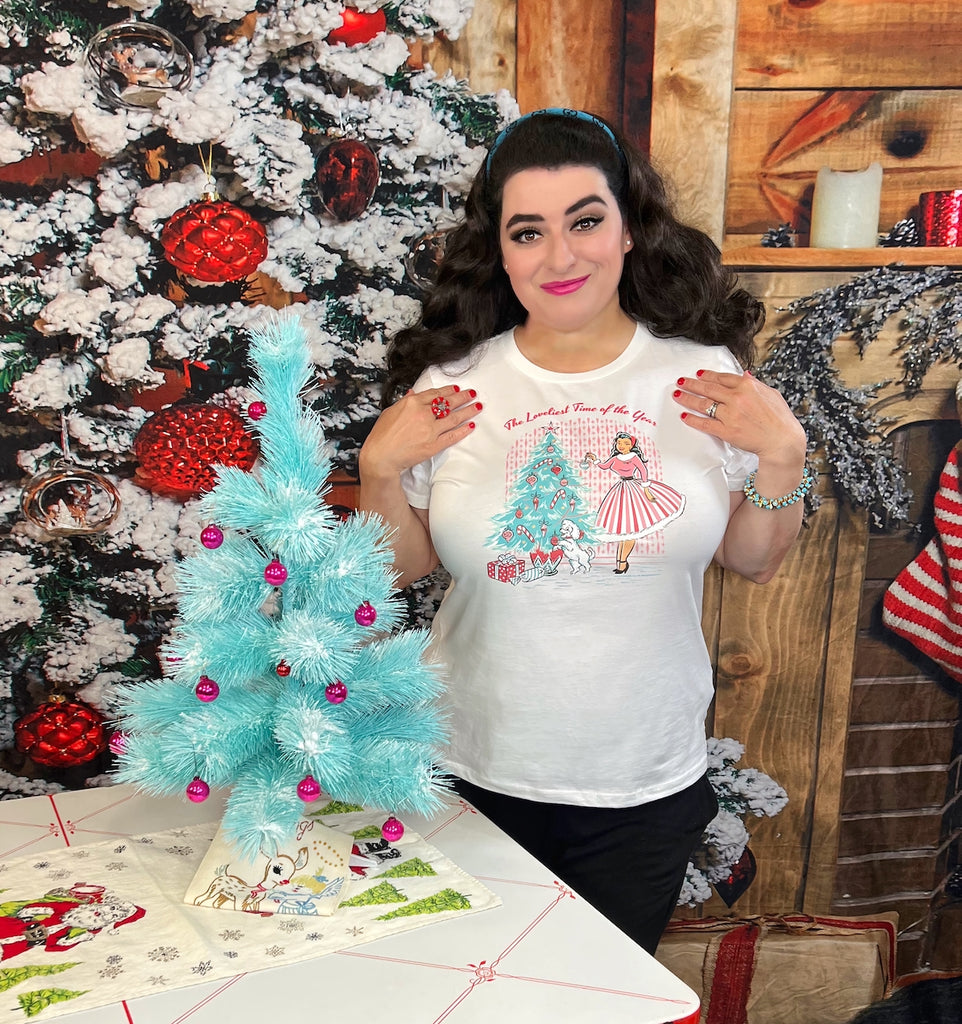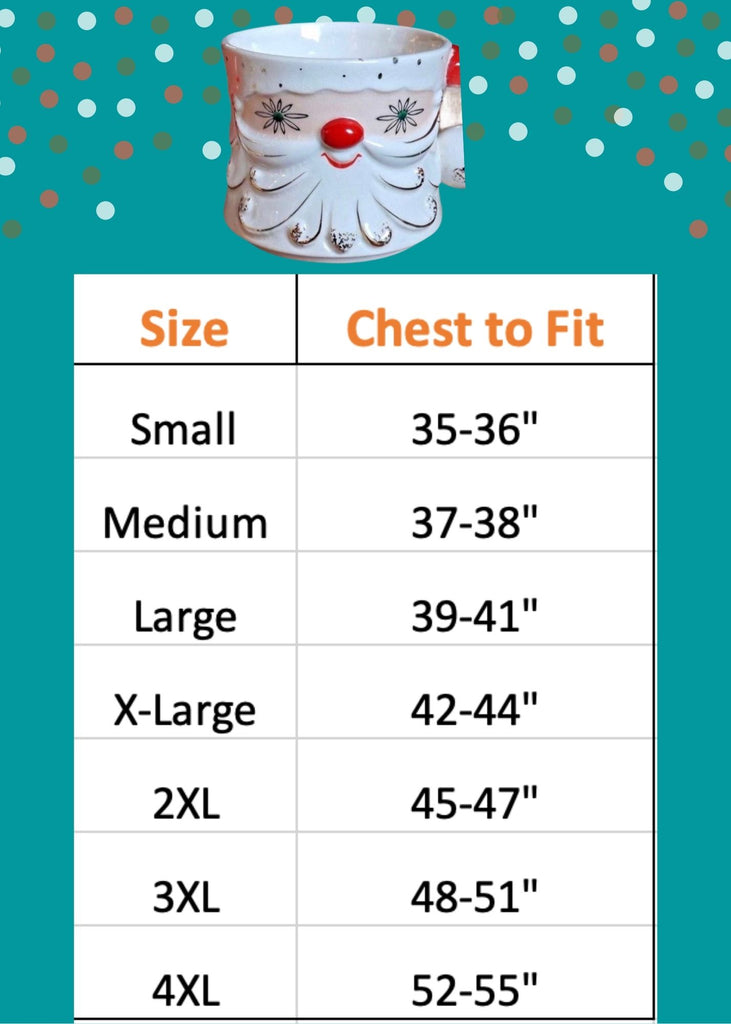 $32.99
$0.00
Rockin Around the Blue Christmas Tree Holiday T-Shirt
New for 2021 is our classic The Loveliest Time of the Year Christmas tee design with a fabulous turquoise blue Christmas tree. Top features a kitschy cute holiday scene with a beautifully dressed lady decorating her fabulous Kitschy turquoise blue Christmas tree and her puppy dog is helping too. This 50s themed top is perfect for vintage lovers and will make you the hostess with the mostest this Christmas season. 

Top can easily be dressed up or down, is perfect for all your holiday parties and even Christmas shopping. Pair it with swing skirts, slacks, pencil skirts or retro style jeans. Would be perfect to wear to your office holiday party.  Top is a super soft  and 100% cotton so you'll keep comfortable all season.
    •    Small: Bust 35-36
    •    Medium: Bust 37-38
    •    Large: Bust 39-41
    •    XL: Bust 42-44
    •    2XL: Bust 45-47
    •    3XL: Bust 48-51
    •    4XL: Bust 52-55
Model (Yasmina Greco) wearing size XL.

NOTE: Sizes 3XL-4XL take 1 week to process.