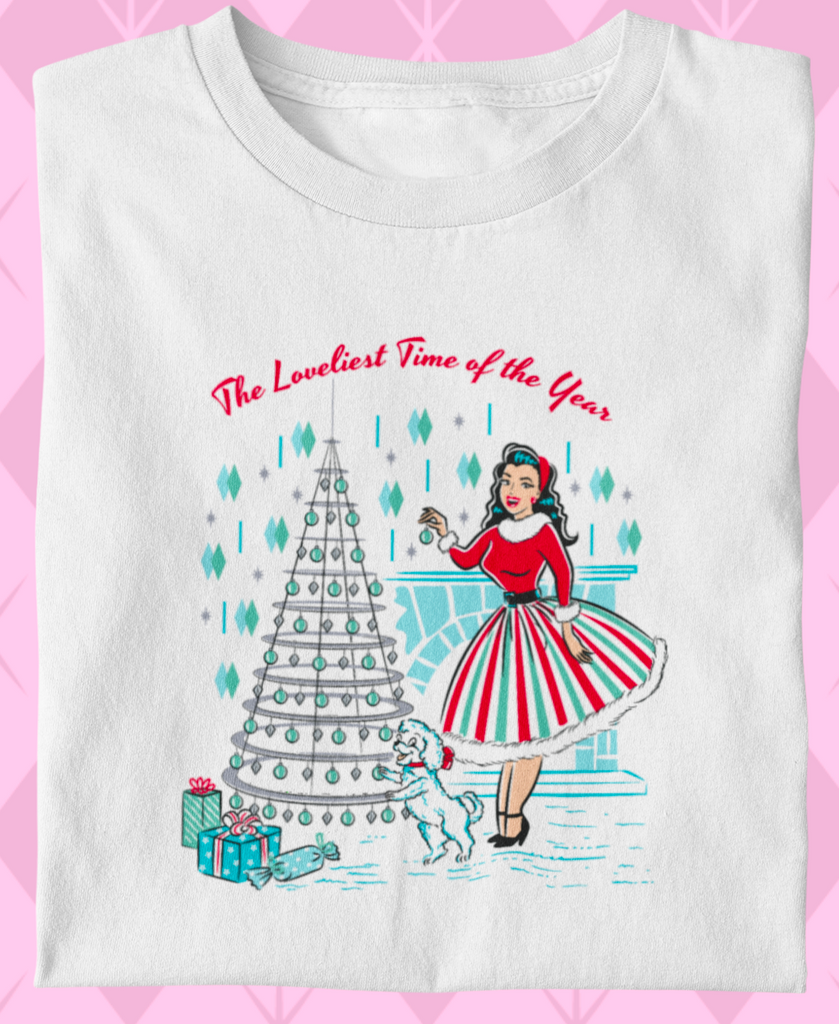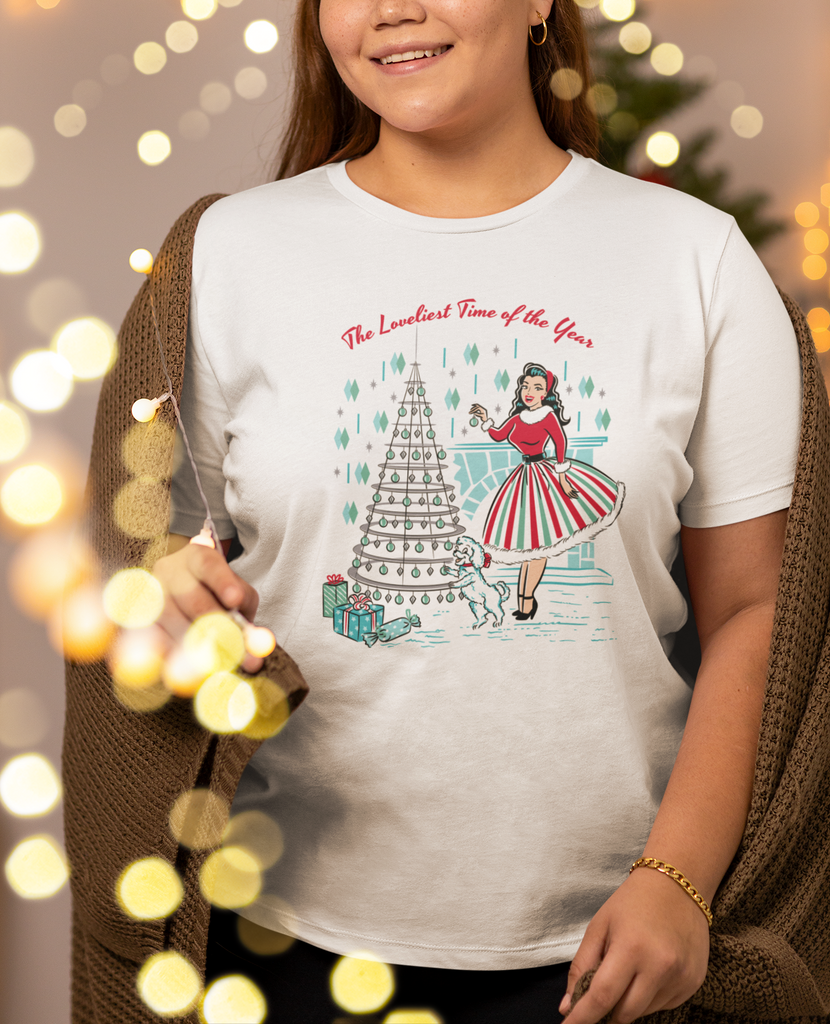 $33.99
$0.00
Mid-Century Modern Christmas Tree White T-Shirt
Time to decorate the Christmas tree!! But this isn't just any Christmas tree, it's an atomic era Mid-Century Modern Christmas tree with jewel ornaments. There's a lovely lady and her puppy dog making sure the tree is perfectly trimmed. Design is on a 100% cotton soft white t-shirt. Available in size Small-4XL.
Size:
    •    Small: Bust 35-36
    •    Medium: Bust 37-38
    •    Large: Bust 39-41
    •    XL: Bust 42-44
    •    XXL: Bust 45-47
    •    3XL: Bust 48-51
    •    4XL: Bust 52-55

Note: Sizes 3XL-4XL take 1 week to process.
See something you like but not in your size? Contact us as we can print our designs on Men's, Unisex, and Ladies tees.