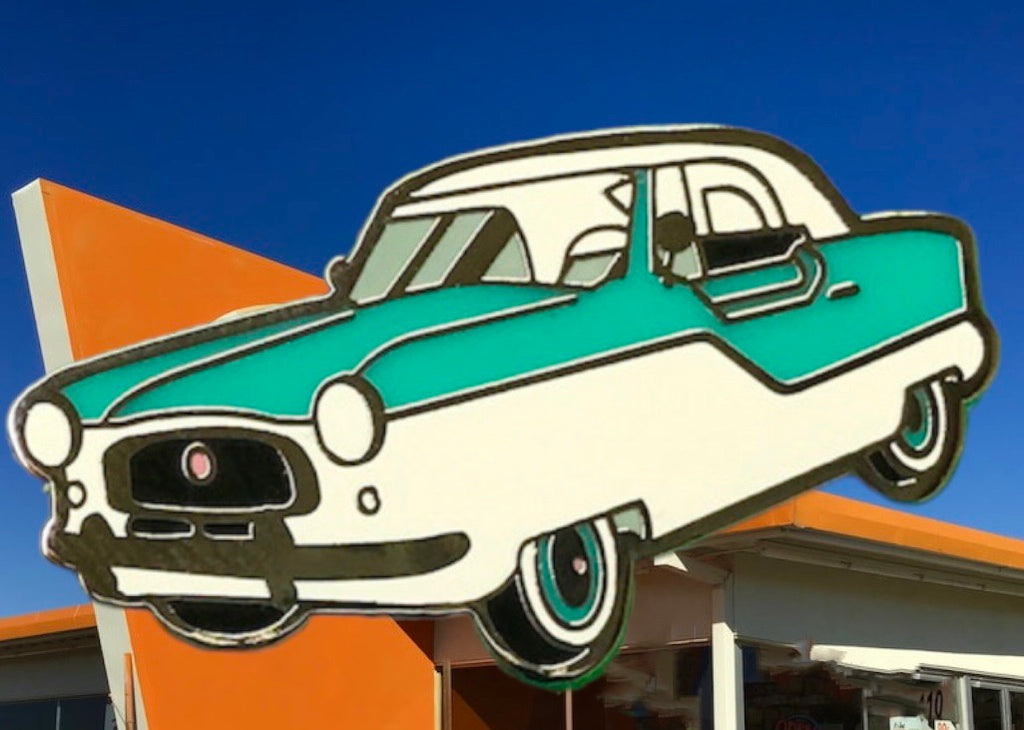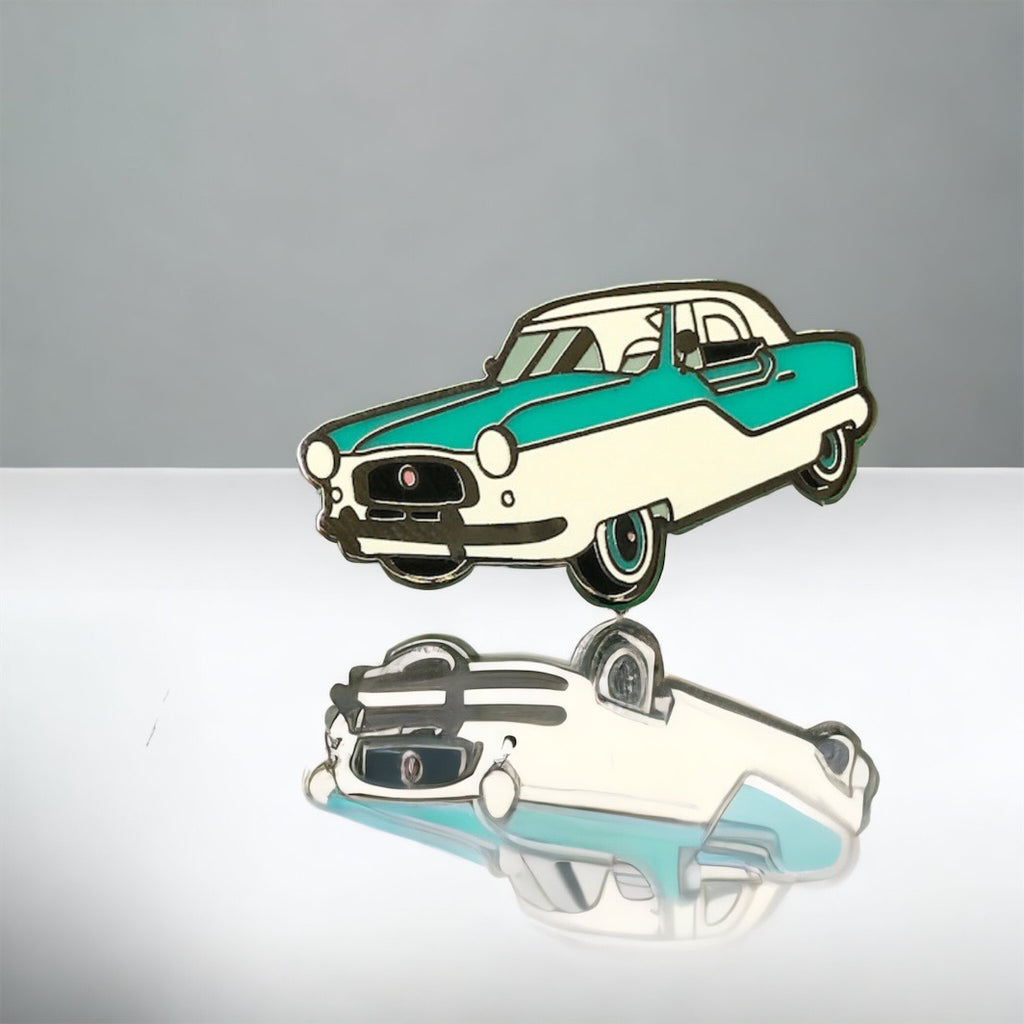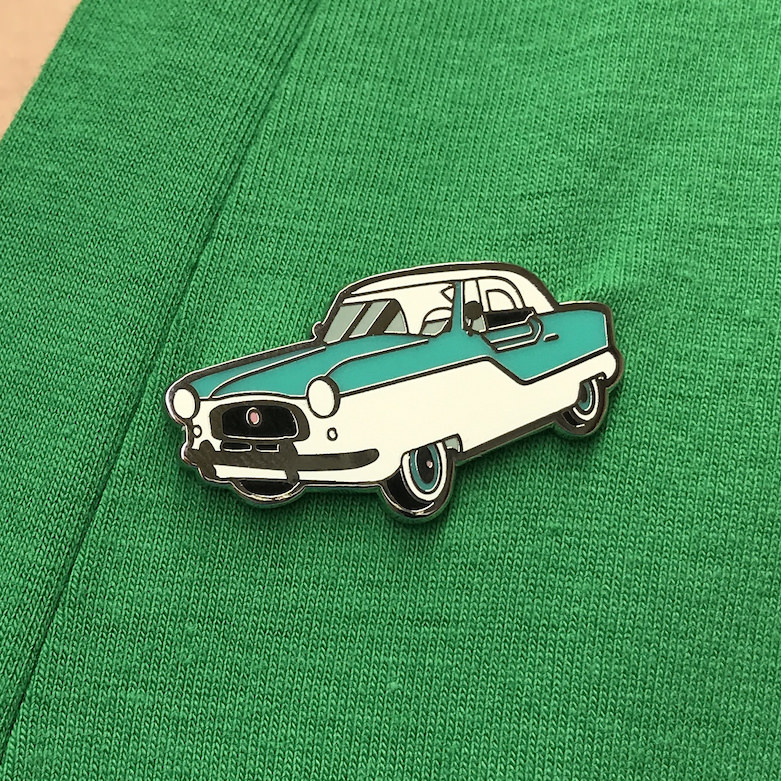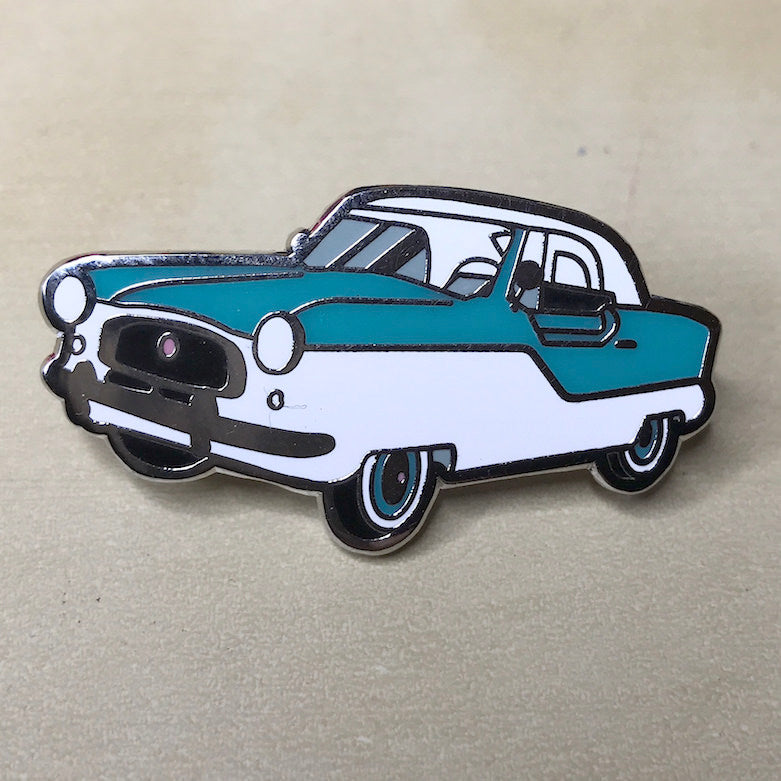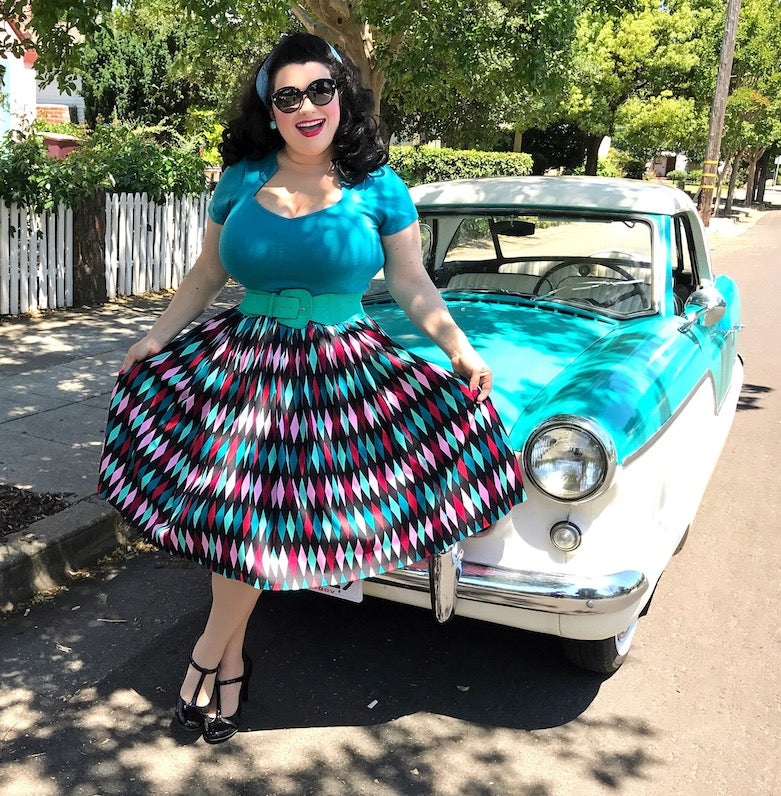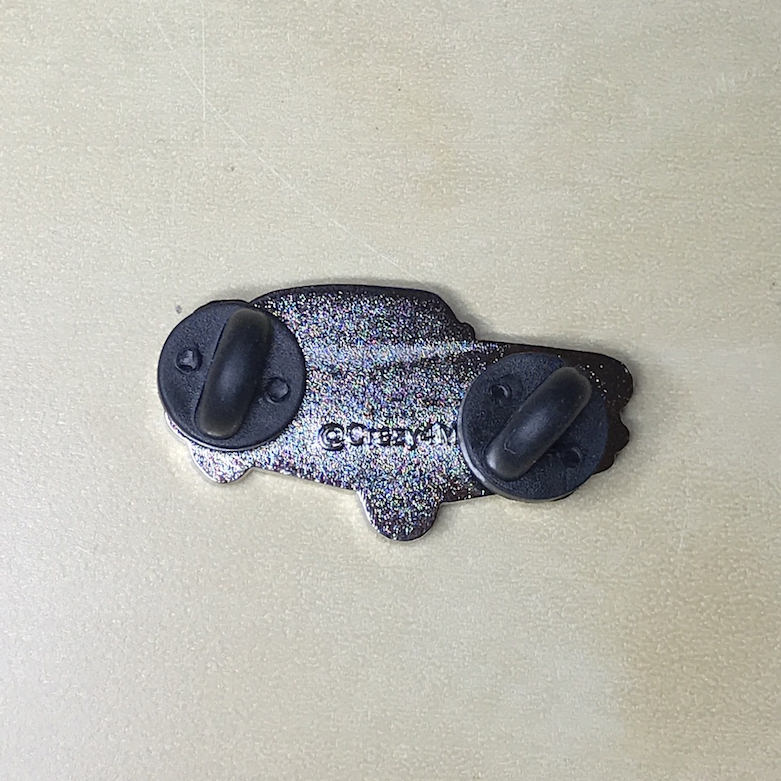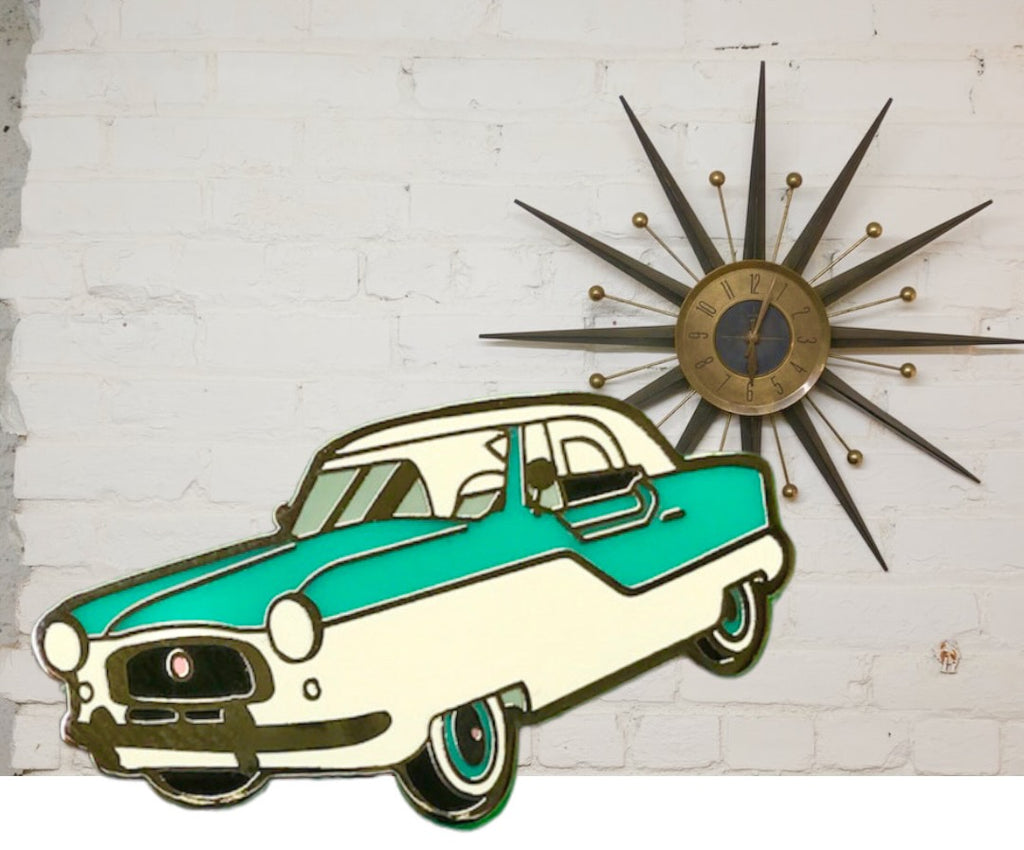 $19.99
$0.00
Vintage 1950s Nash Metropolitan Turquoise Classic Car Brooch Automobile Enthusiast Collector Pin
Embrace your love for vintage automobiles with our captivating 1956 Nash Metropolitan Turquoise Classic Car Brooch! This exquisite lapel pin showcases the iconic charm of the compact Nash Metropolitan, a symbol of the golden era of automotive design. The perfect accessory to express your passion for classic cars and add a touch of nostalgia to your outfit.

Meticulously crafted from high-quality materials, this one-of-a-kind brooch features a detailed, enamel-coated design depicting a stunning 1956 turquoise Nash Metropolitan. The vibrant colors and intricate craftsmanship make this pin an eye-catching piece of wearable art, while the secure fastening ensures it stays in place wherever you choose to wear it.
Ideal for classic car enthusiasts, collectors, or anyone who appreciates the beauty of vintage vehicles, this charming brooch makes a thoughtful gift or a unique addition to your own jewelry collection.
Metal Lapel Pin
Nickel Plating
Color: Hard Enamel Color
Size: 35 * 1.5 mm
Dual Rubber Backings