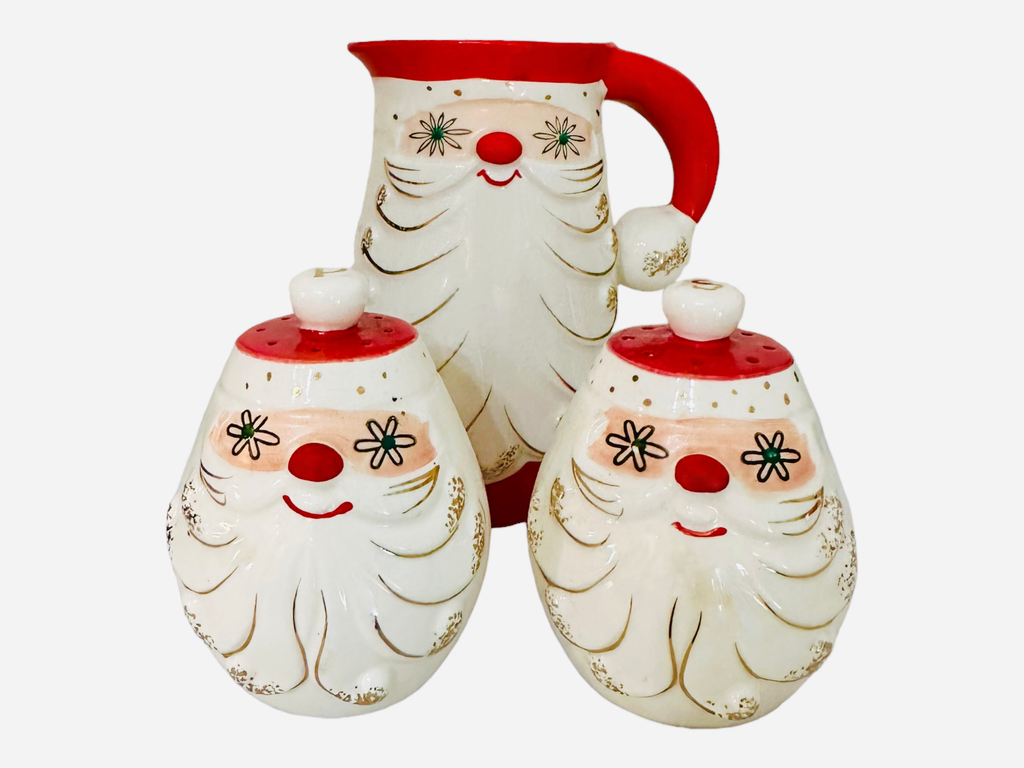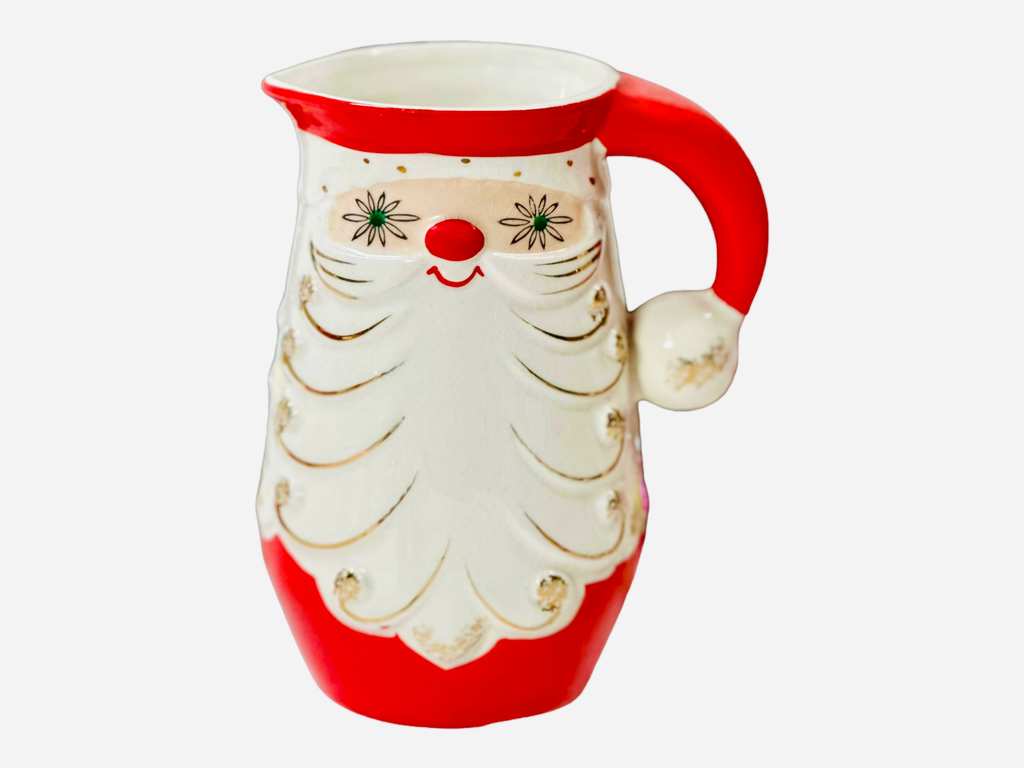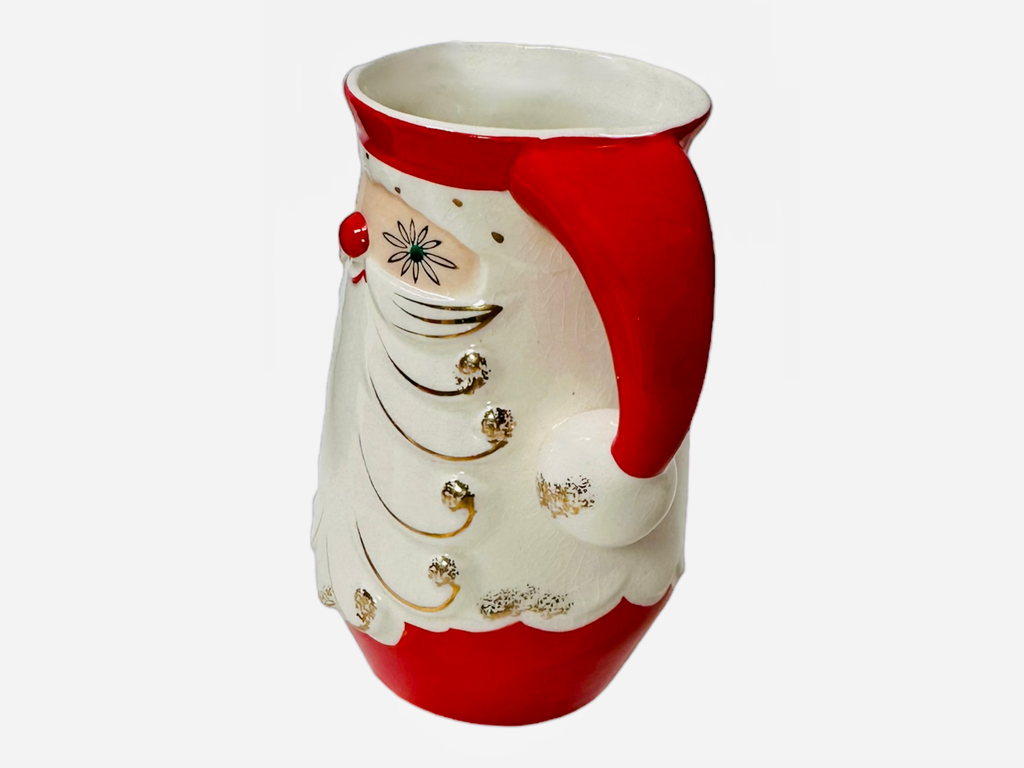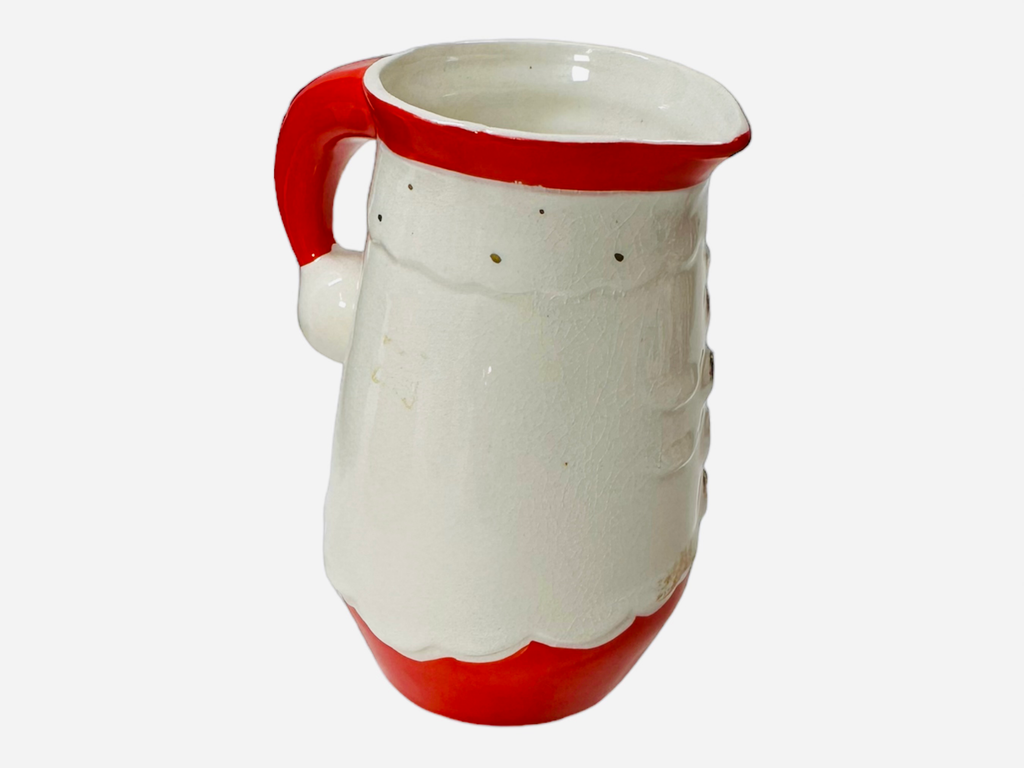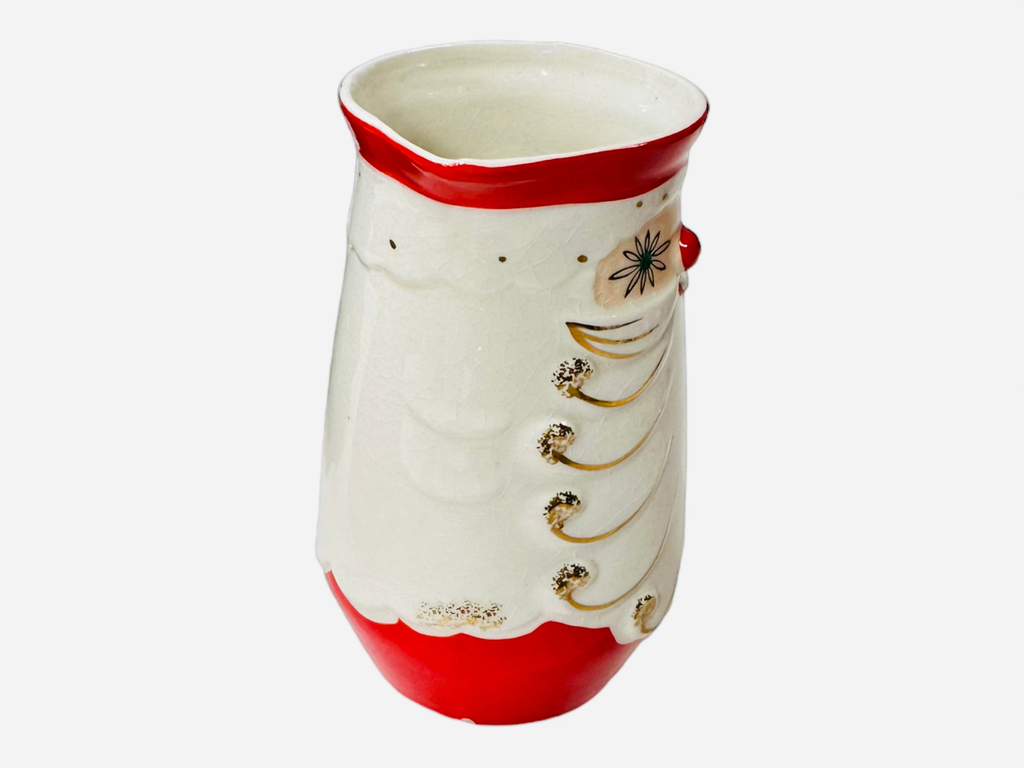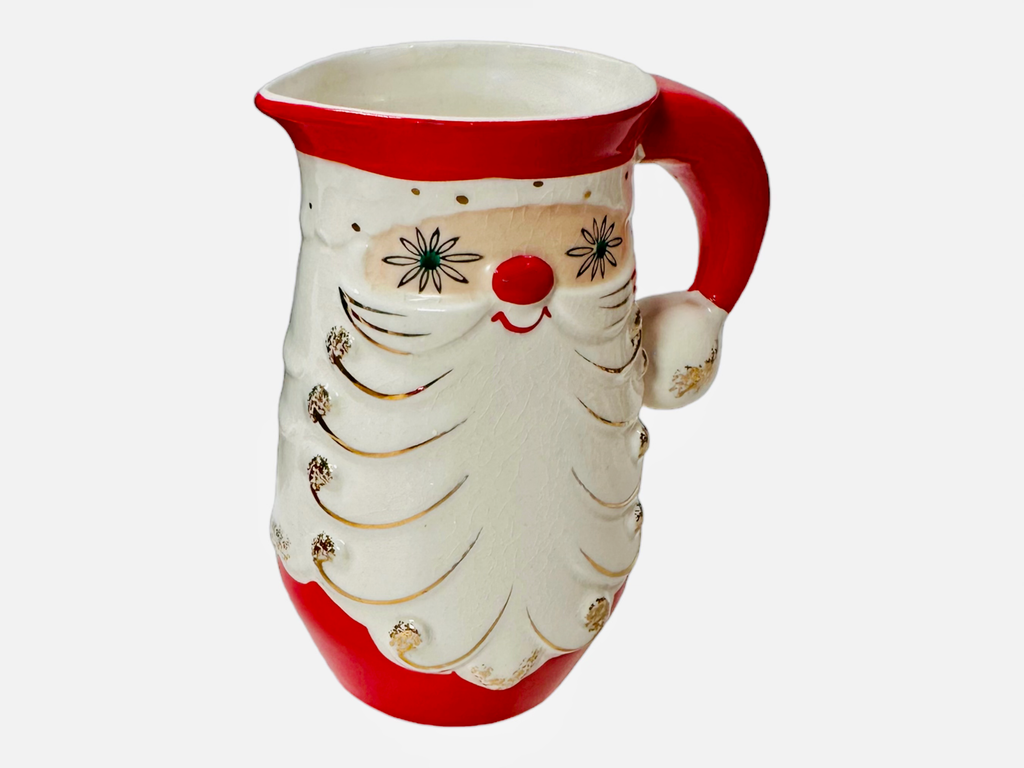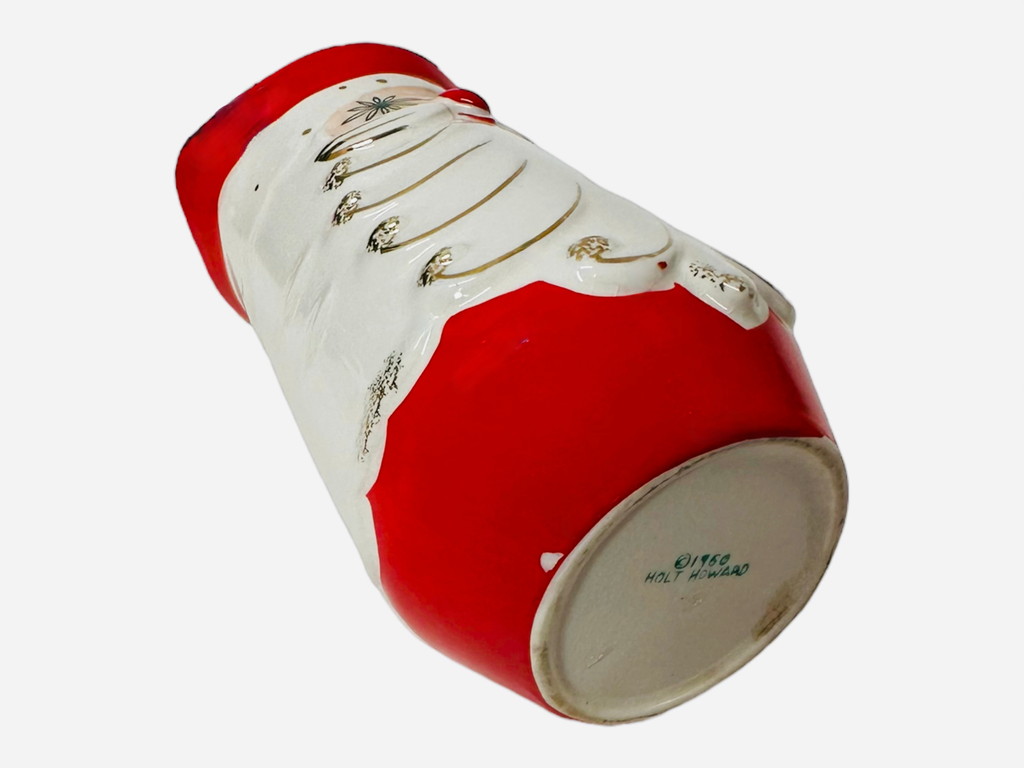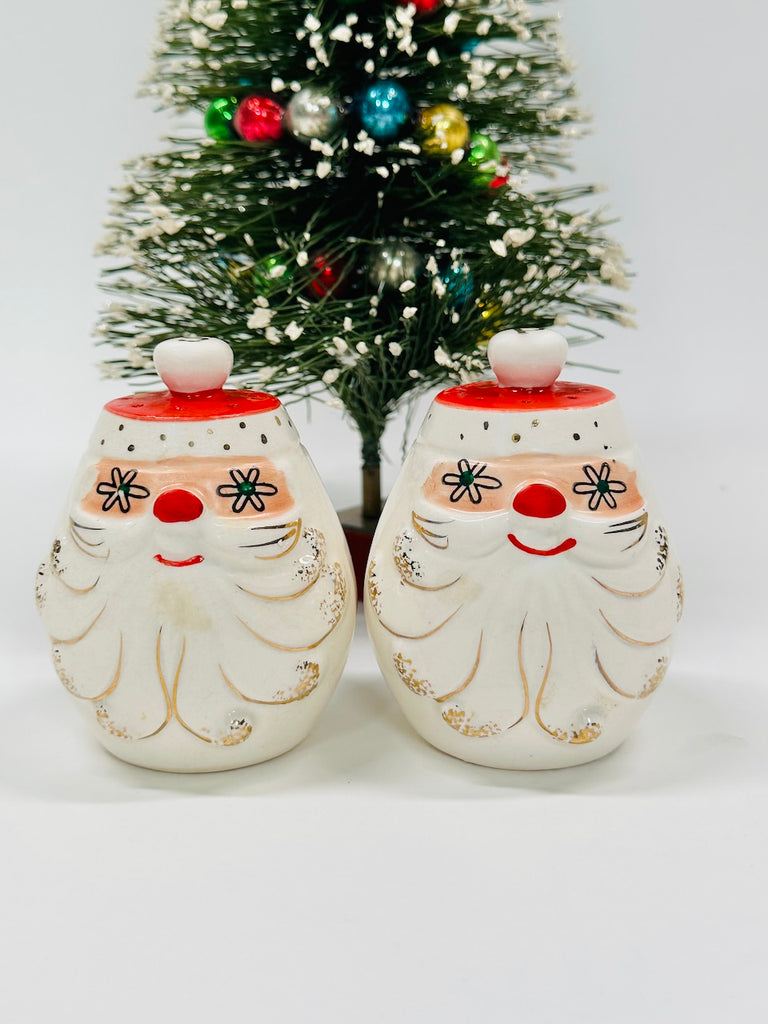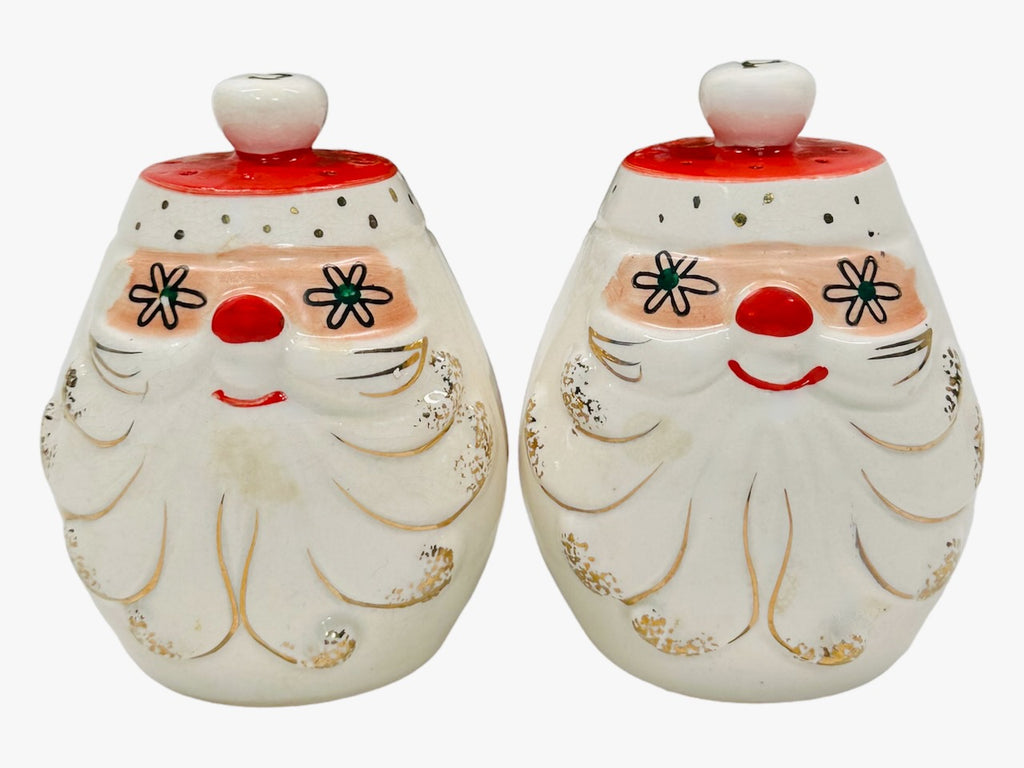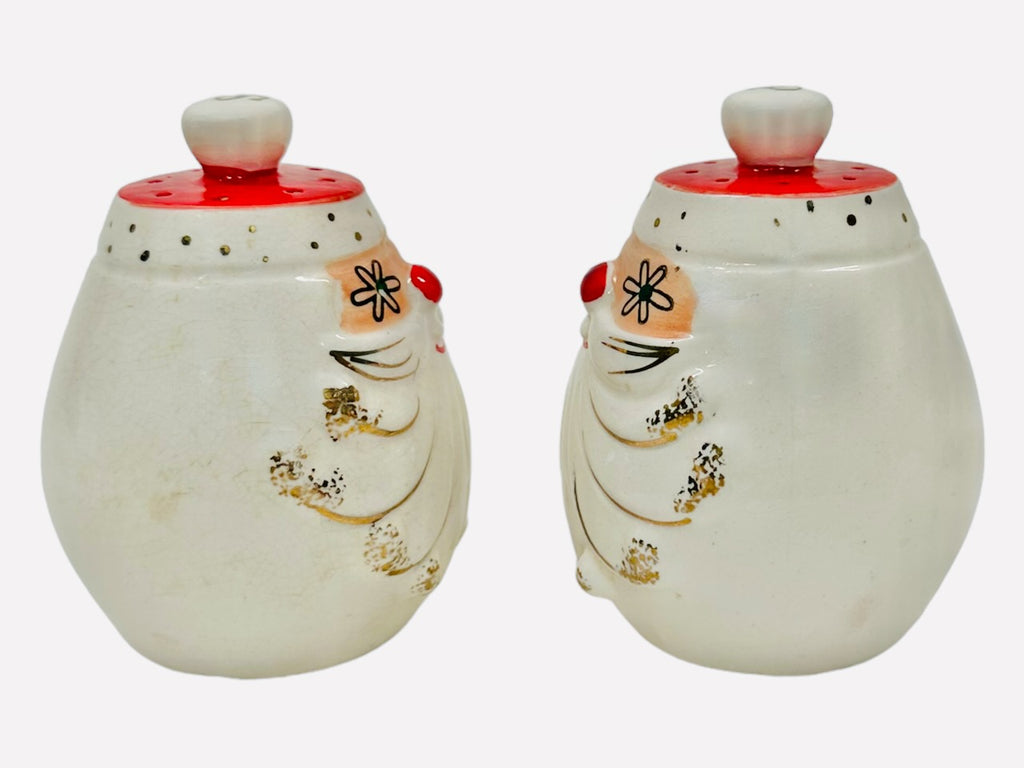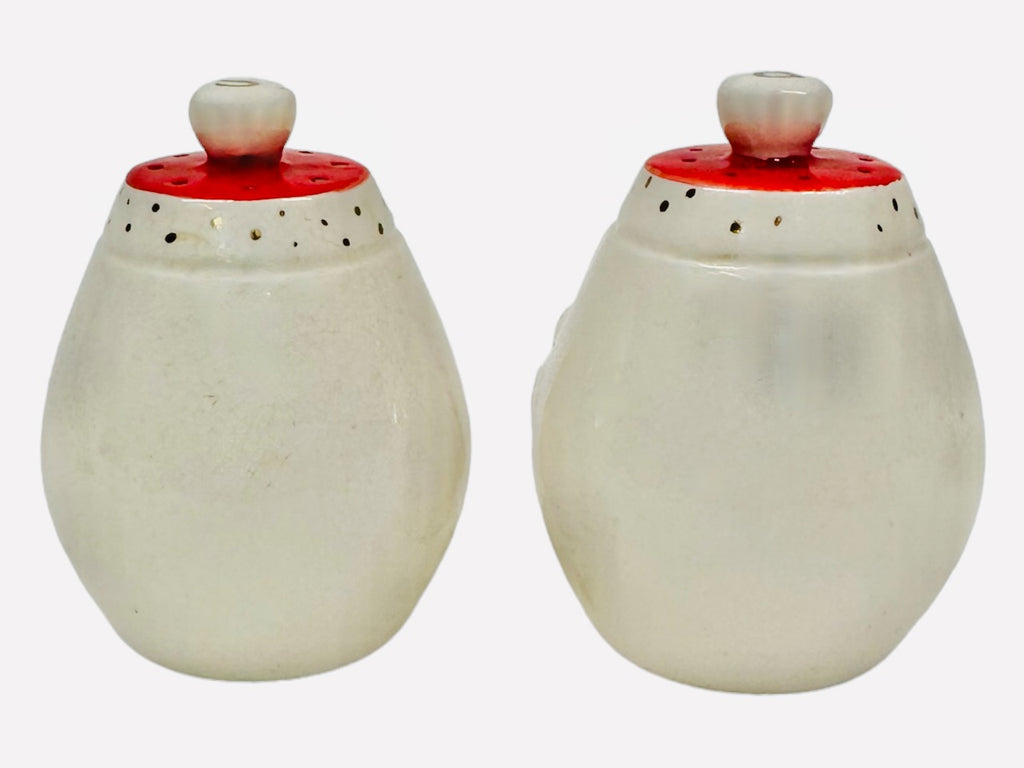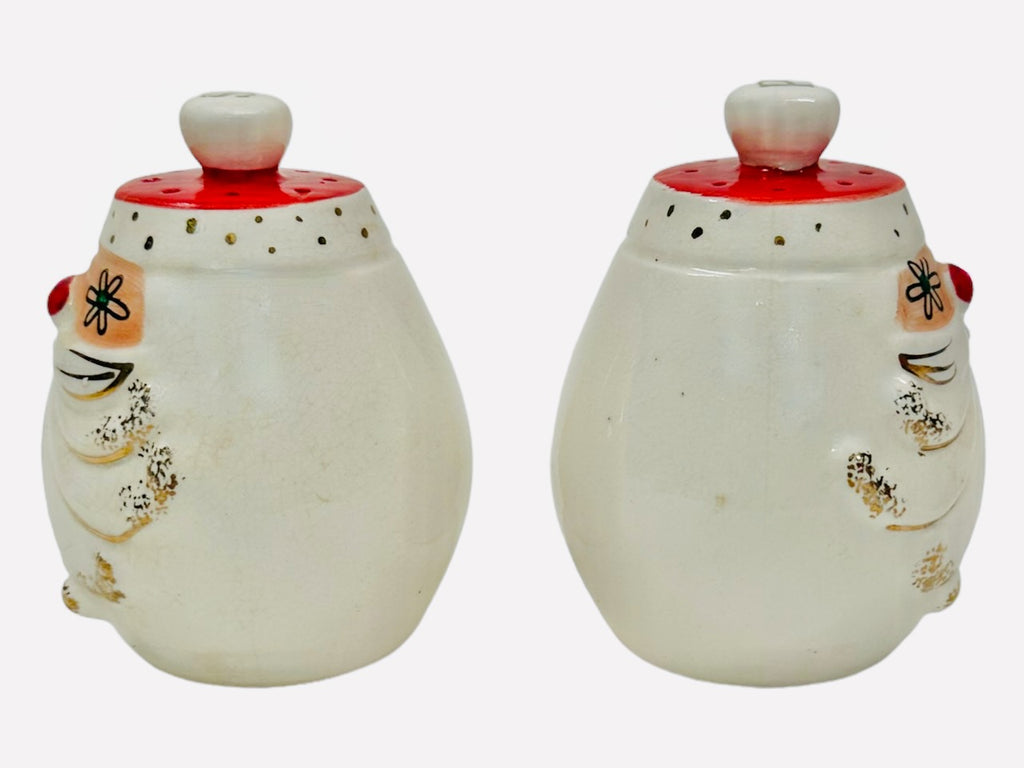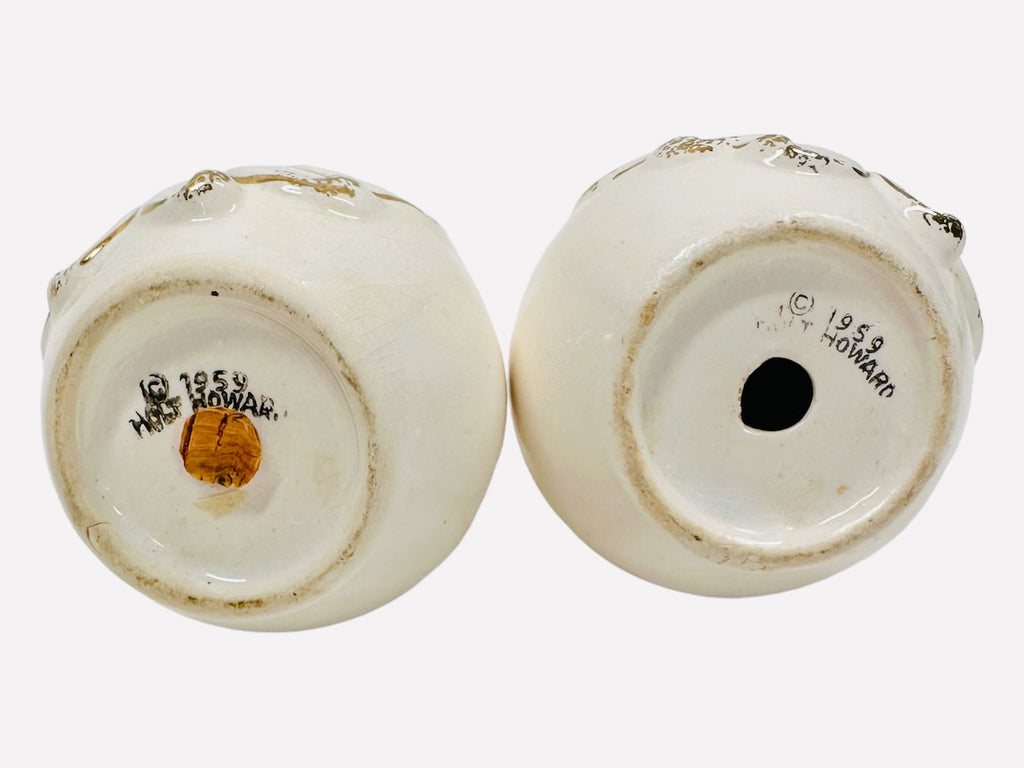 $1,500.00
$0.00
Vintage Holt Howard Starry Eyed Santa Pitcher & Salt and Pepper Shakers Set
Unicorn Alert!!
 Listing is for the Holt Howard Starry Eyed Santa Pitcher and Salt and Pepper Shakers, 3 piece set!!

Step back in time with these enchanting Holt Howard Starry Eyed Santa Salt and Pepper Shakers and the matching Pitcher. Bathed in nostalgia and brimming with character, these treasures from the past have been lovingly cared for over the years.

Shakers Condition:
Excellent vintage condition. These salt and pepper shakers boast of their longevity without a single chip or crack. Their faces radiate charm, with only minor paint wear, crazing, and a few darkened spots - typical attributes for ceramics of this venerable age. One of the shakers still proudly retains its stopper, while the other has the stopper cosily nested inside. With a height of approximately 3 ½ inches, these little wonders promise to be even more captivating in person. (Note: Please disregard any glares in the photos; they're from the camera.)

Matching the allure of the shakers, we have a Holt Howard Starry Eyed Santa Pitcher that will complete your vintage holiday ensemble. This pitcher measures approx. 5.75 inches tall and shines in almost flawless condition, its main features untouched by time.

Condition:
Near pristine. A minuscule paint wear flake adorns the bottom rim that can't be seen unless turned over, and the top rim/spout reveals a slight tiny tiny dip in the ceramic that is glazed and not event noticed - a character mark from its original manufacturing and compared to another identical HH Starry Eyed Santa pitcher it has the same thing so this is the way the pitchers were manufactured. Just want to point these out.

Both the shakers and the pitcher are outstanding representatives of the Holt Howard Starry Eyed Santa series. Whether you're a seasoned collector or someone looking to infuse a touch of vintage charm into your festive decor, this set promises to be the star of your collection. Don't miss out on the chance to own these rare pieces that radiate so much history and charm. They're not just collectibles; they're a journey back in time.