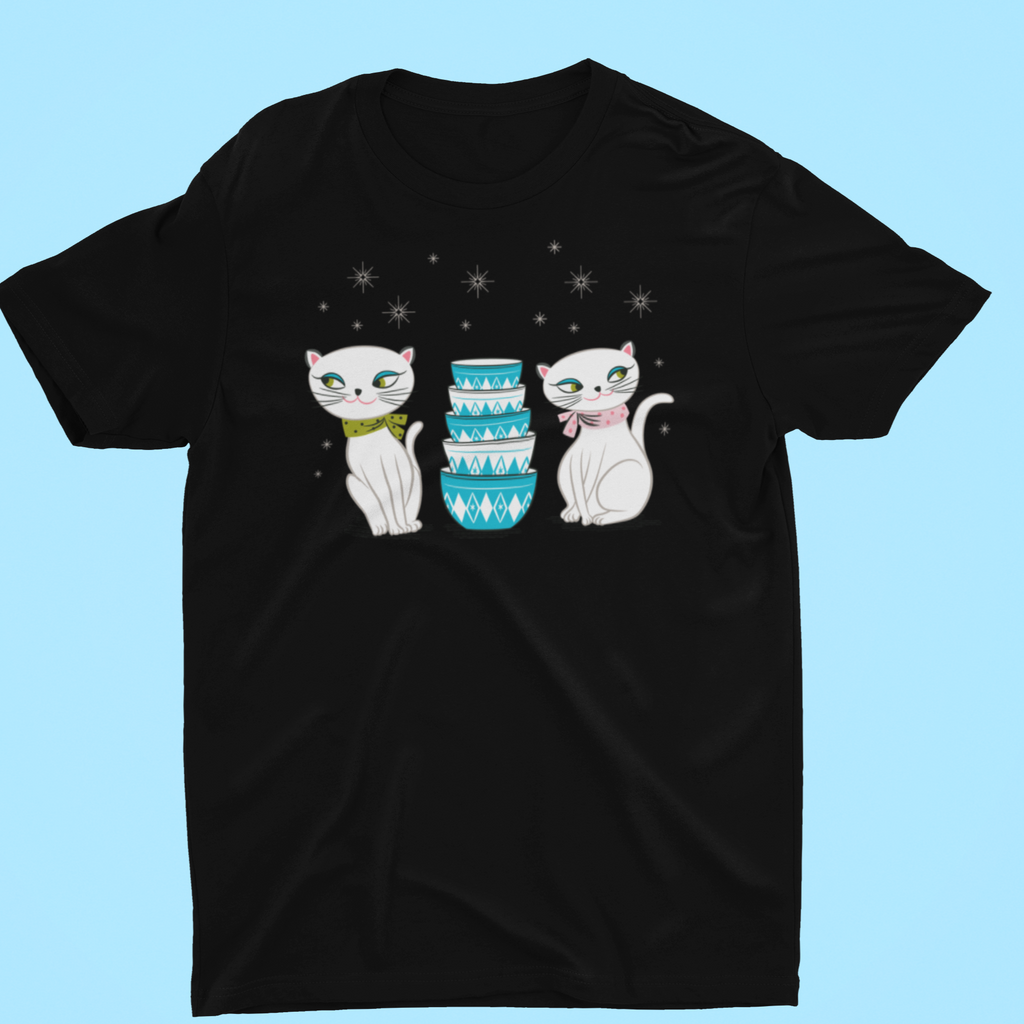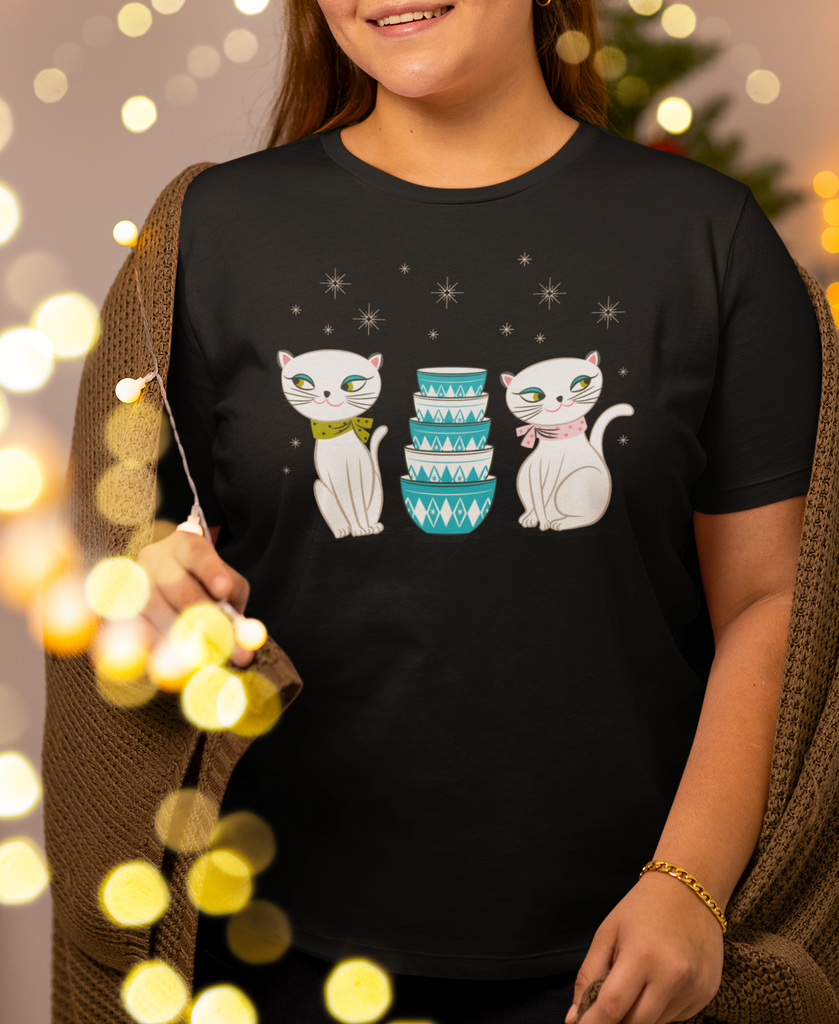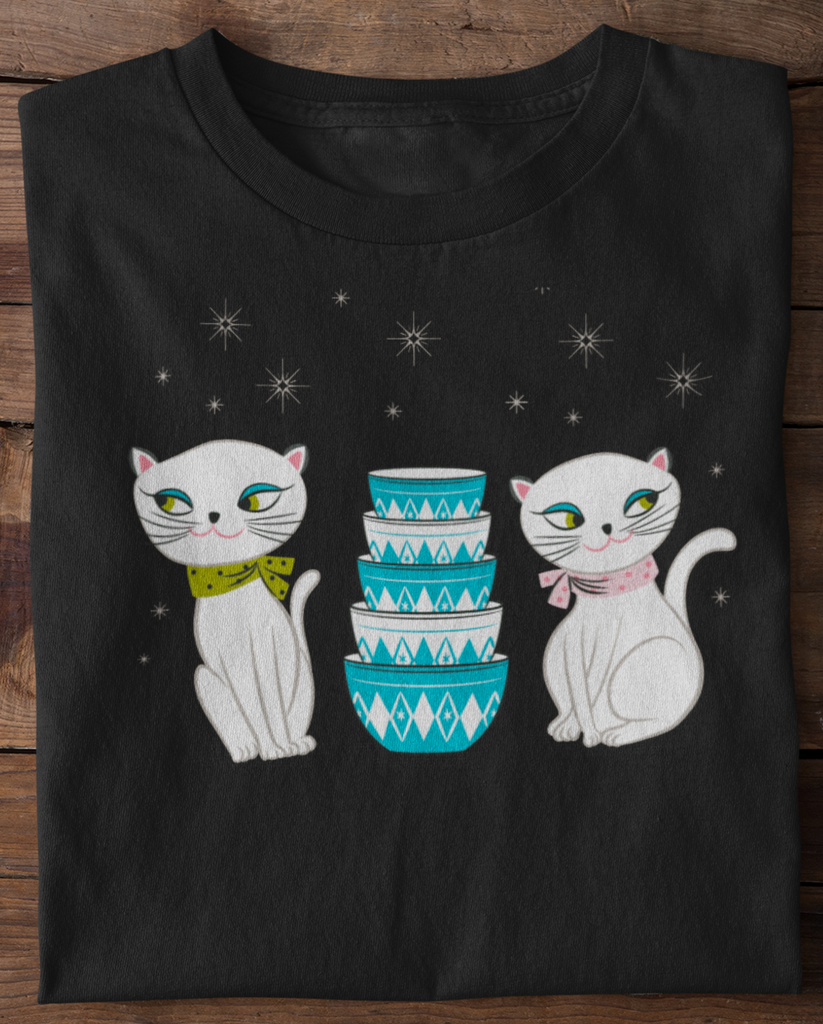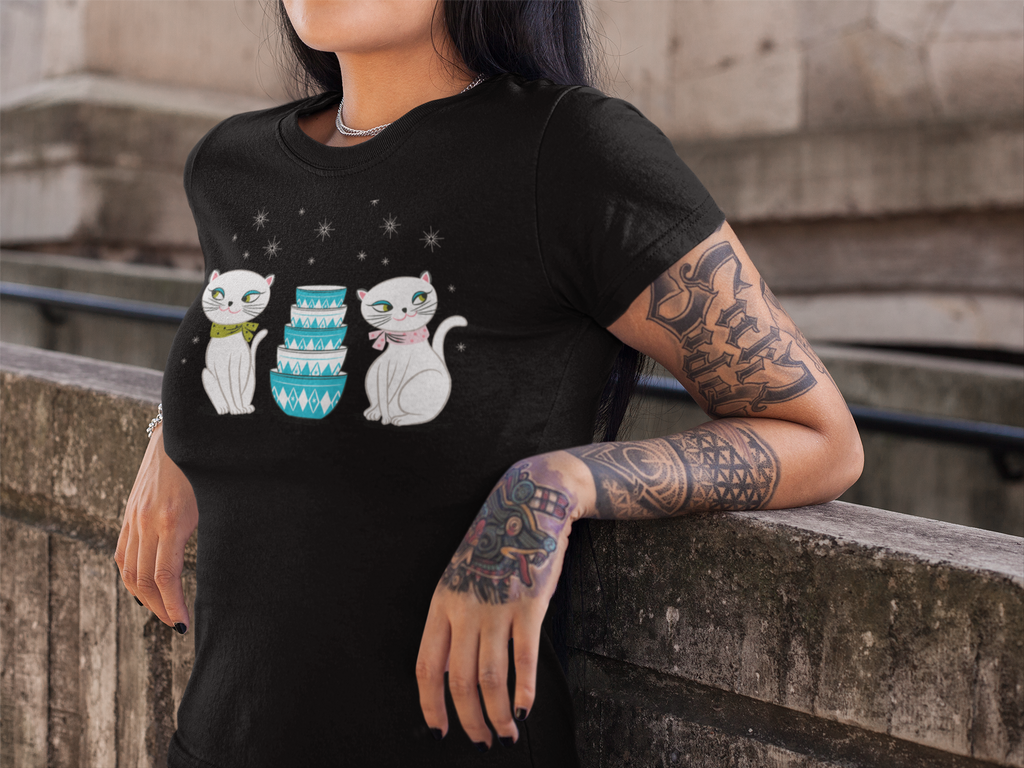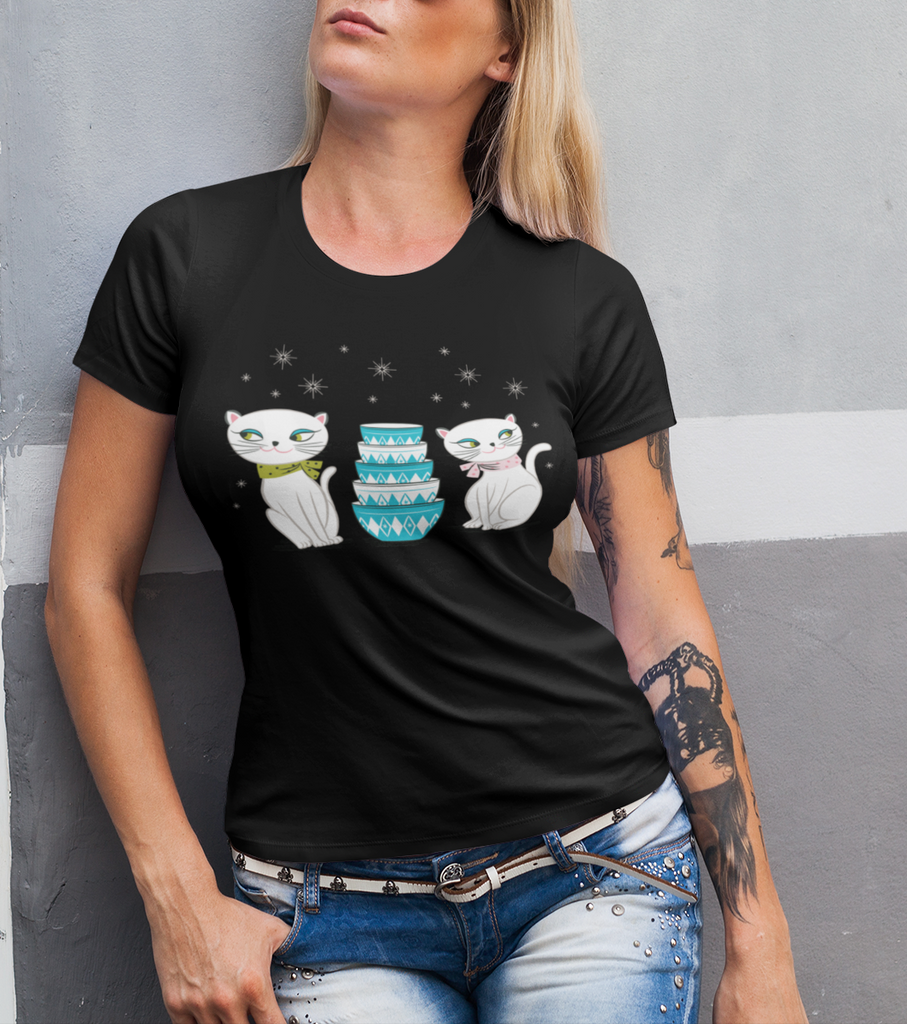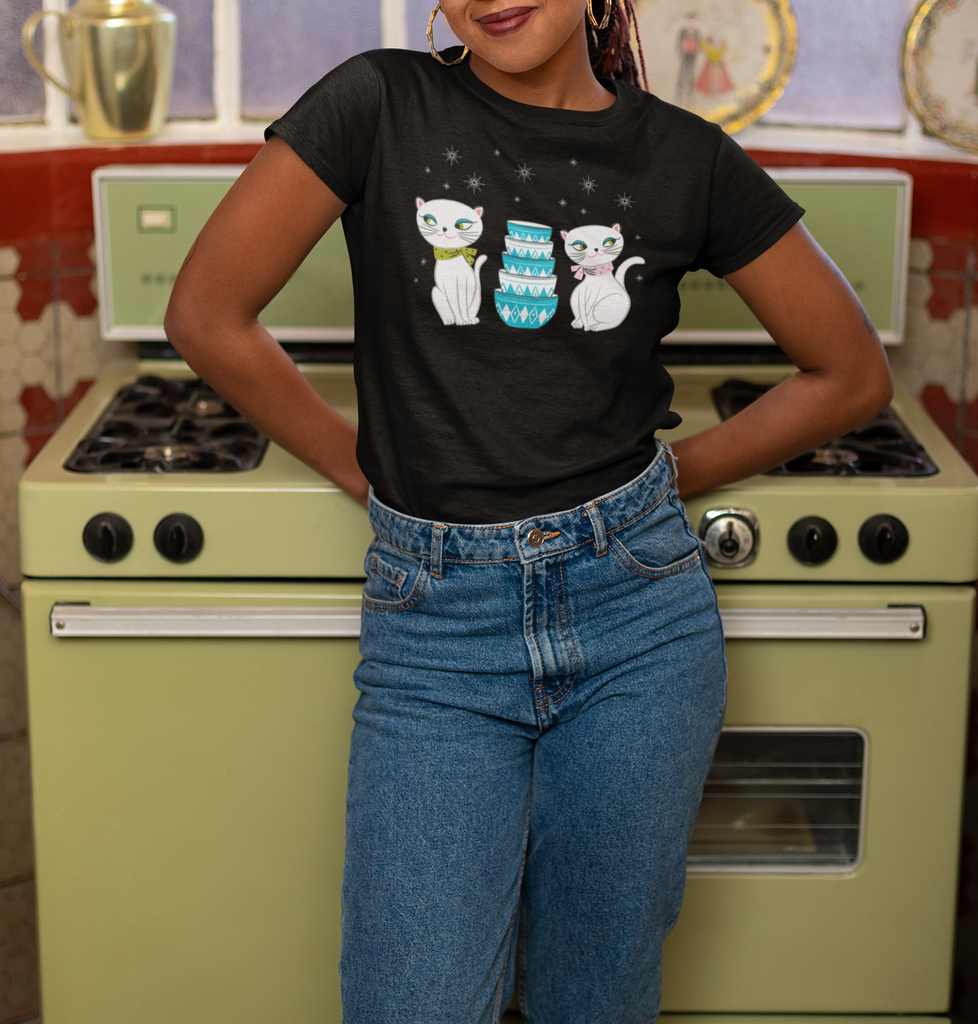 $33.99
$0.00
Pyrex Stack & Holt Howard Cozy Kittens Mid-Century Masterpiece Ladies T-Shirt
Embrace the magic of yesteryear with our one-of-a-kind t-shirt design, featuring a stunning 1950s Pyrex stack and adorable Holt Howard Cozy Kittens. This must-have design will transport you back to the golden age of Mid-Century design and kitschy delight.
100% soft cotton black t-shirt.
Small: Bust 35-36 
Medium: Bust 37-38
Large: Bust 39-41
XL: Bust 42-44
2XL: Bust 45-47
3XL: Bust 48-51
4XL: Bust 52-55
NOTE: Sizes 3XL-4XL take 1 week to process.