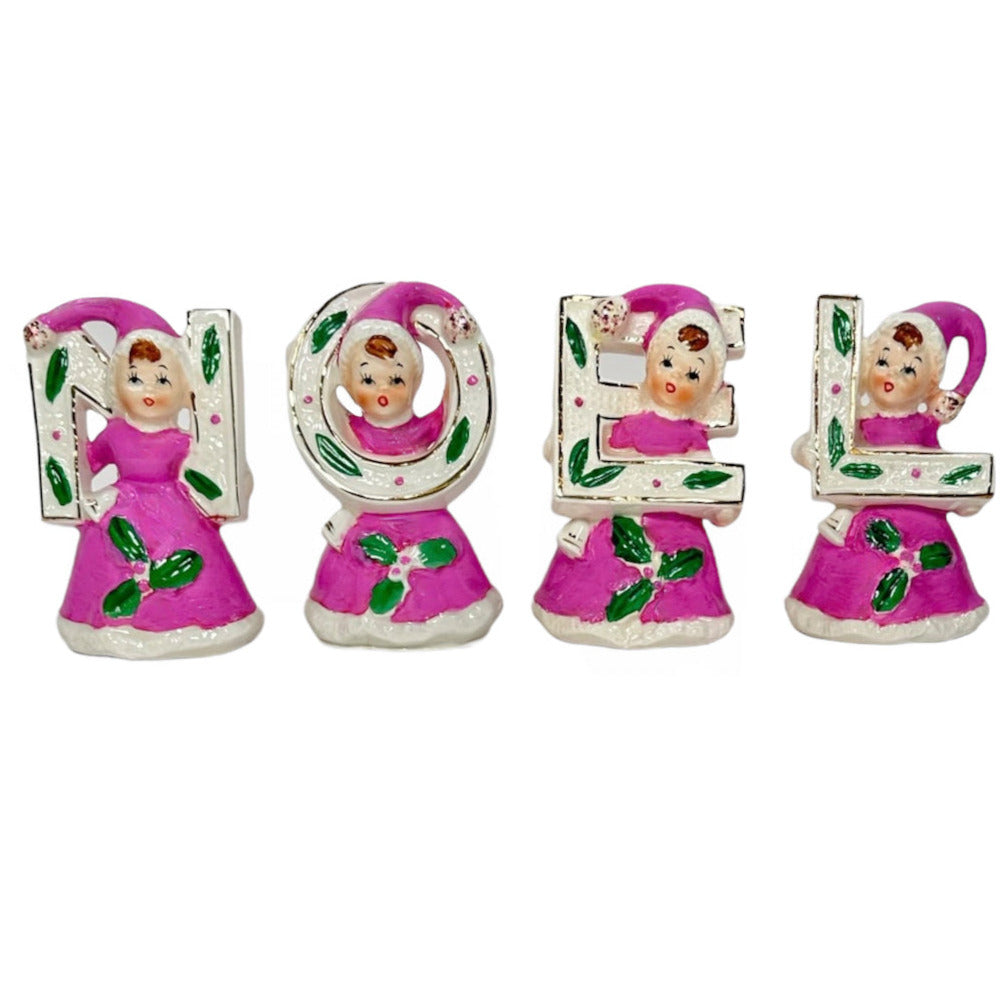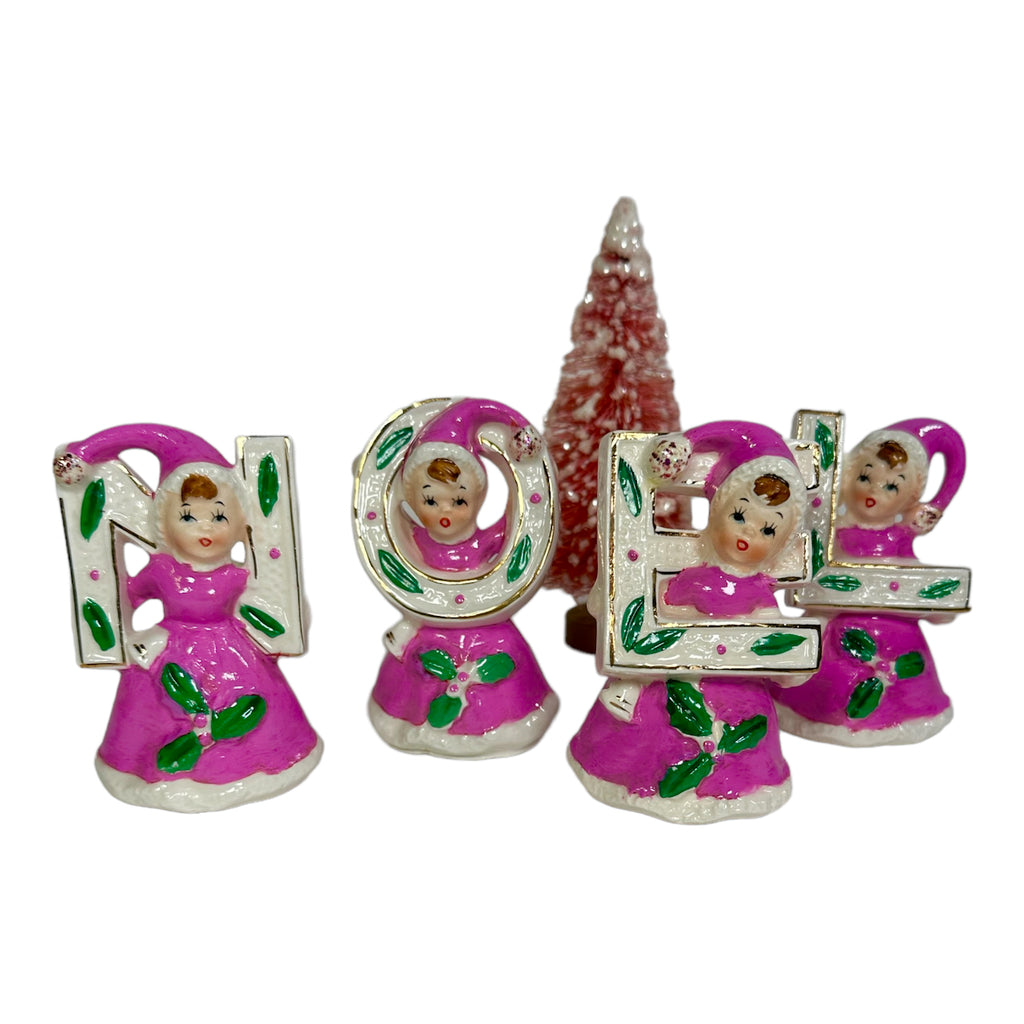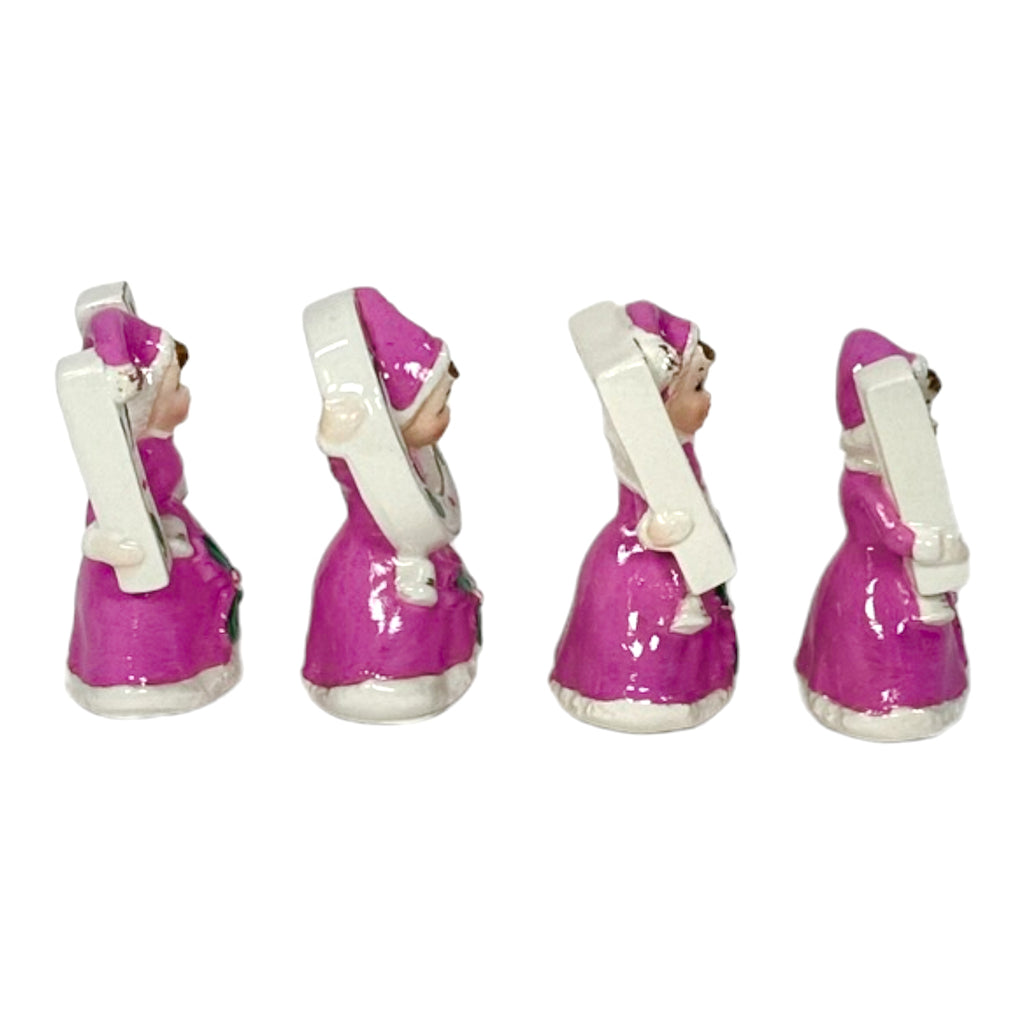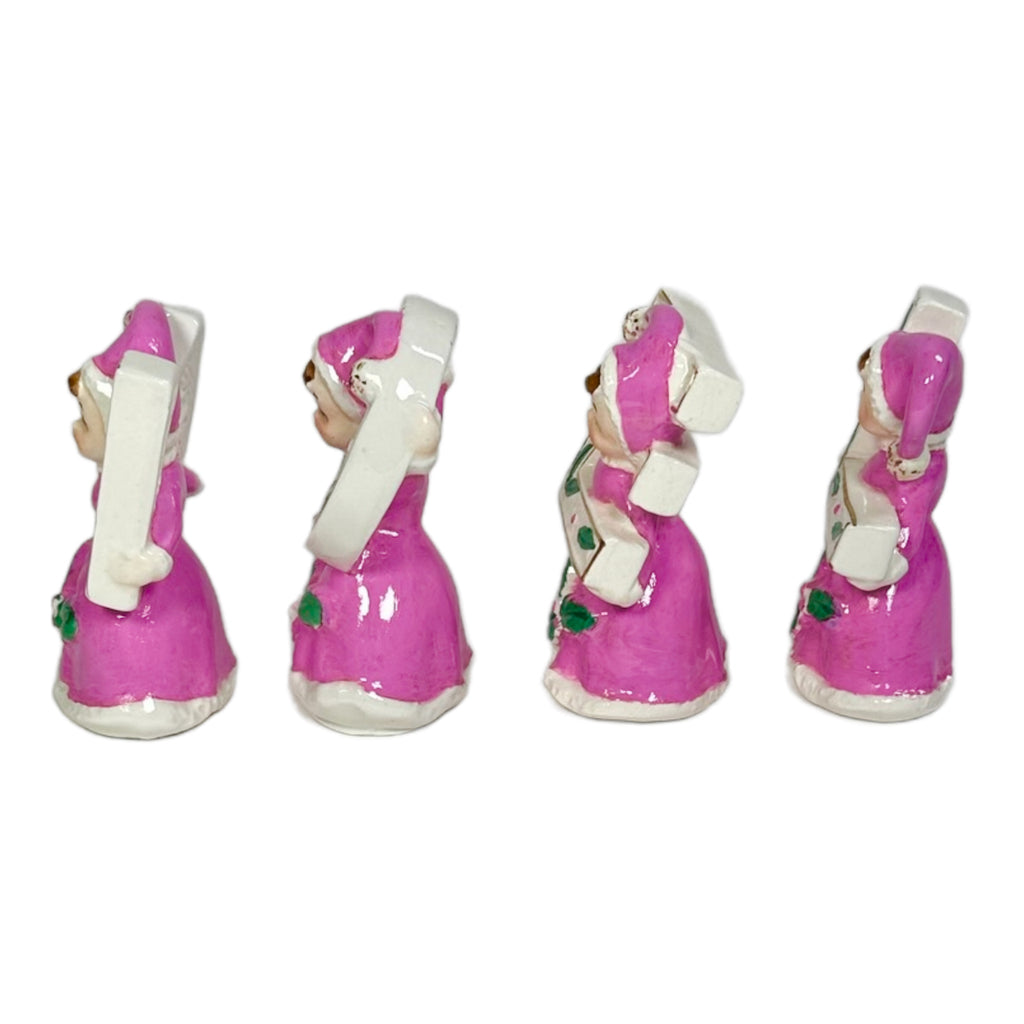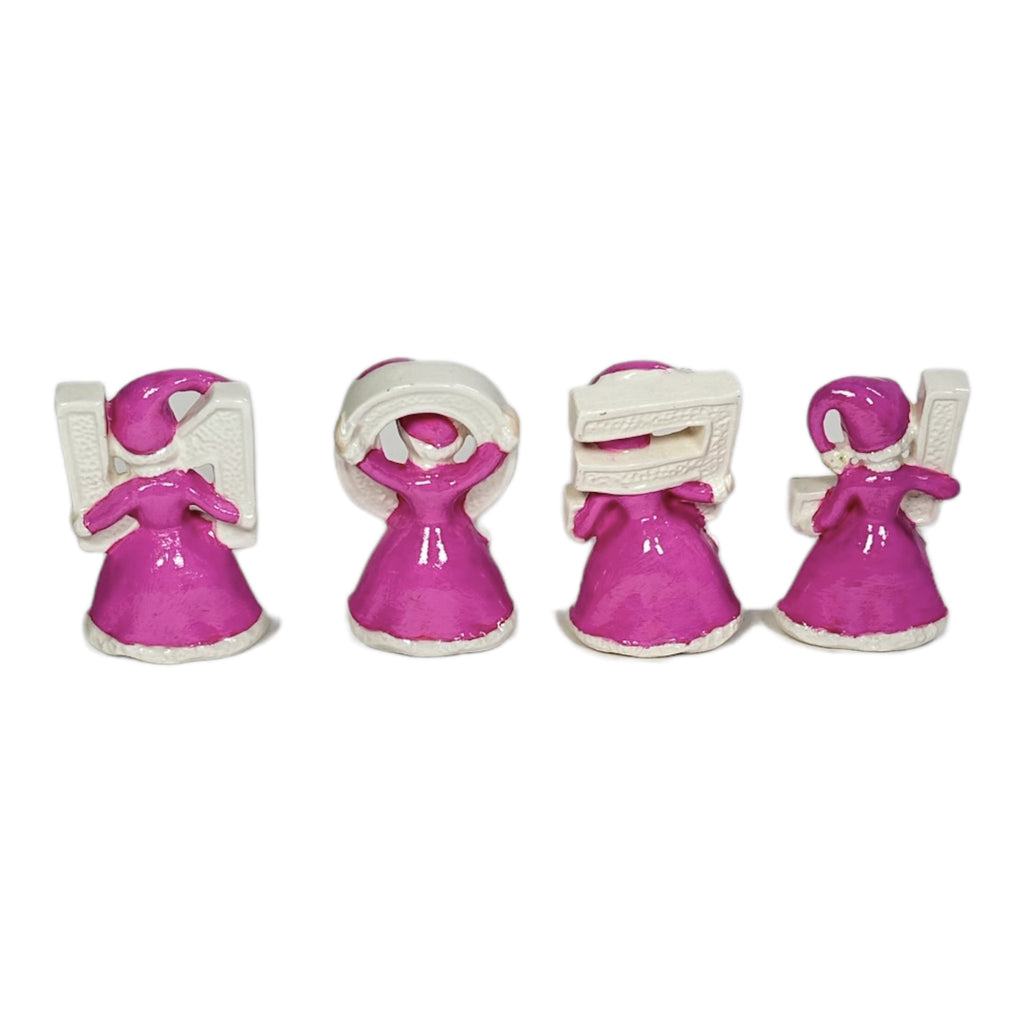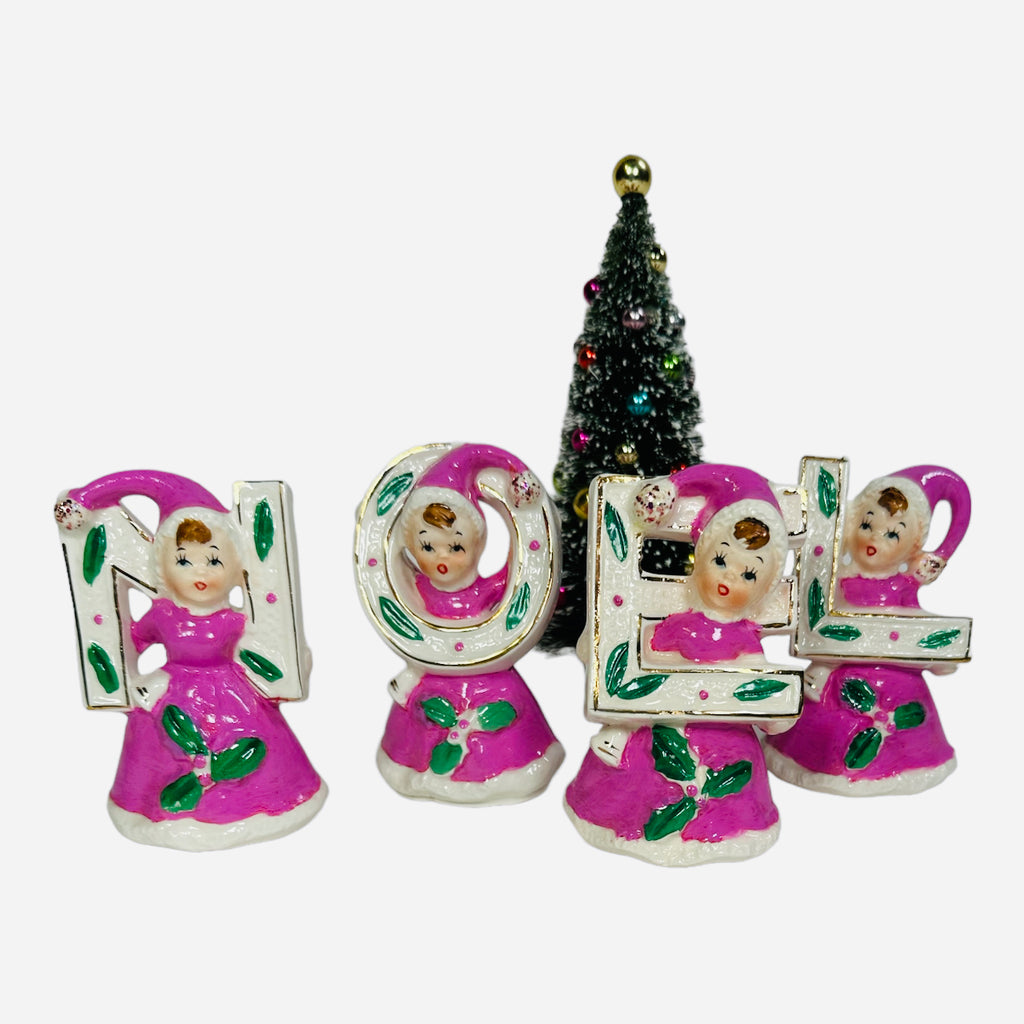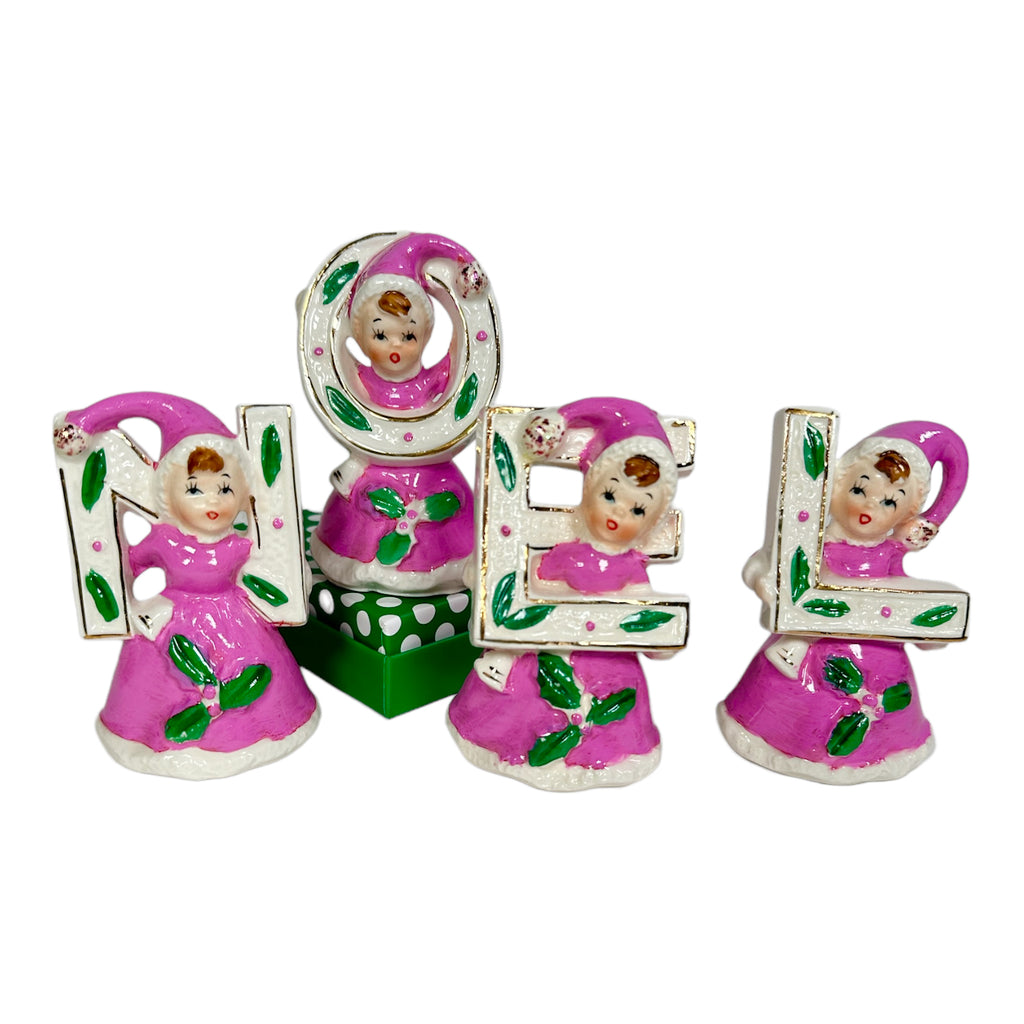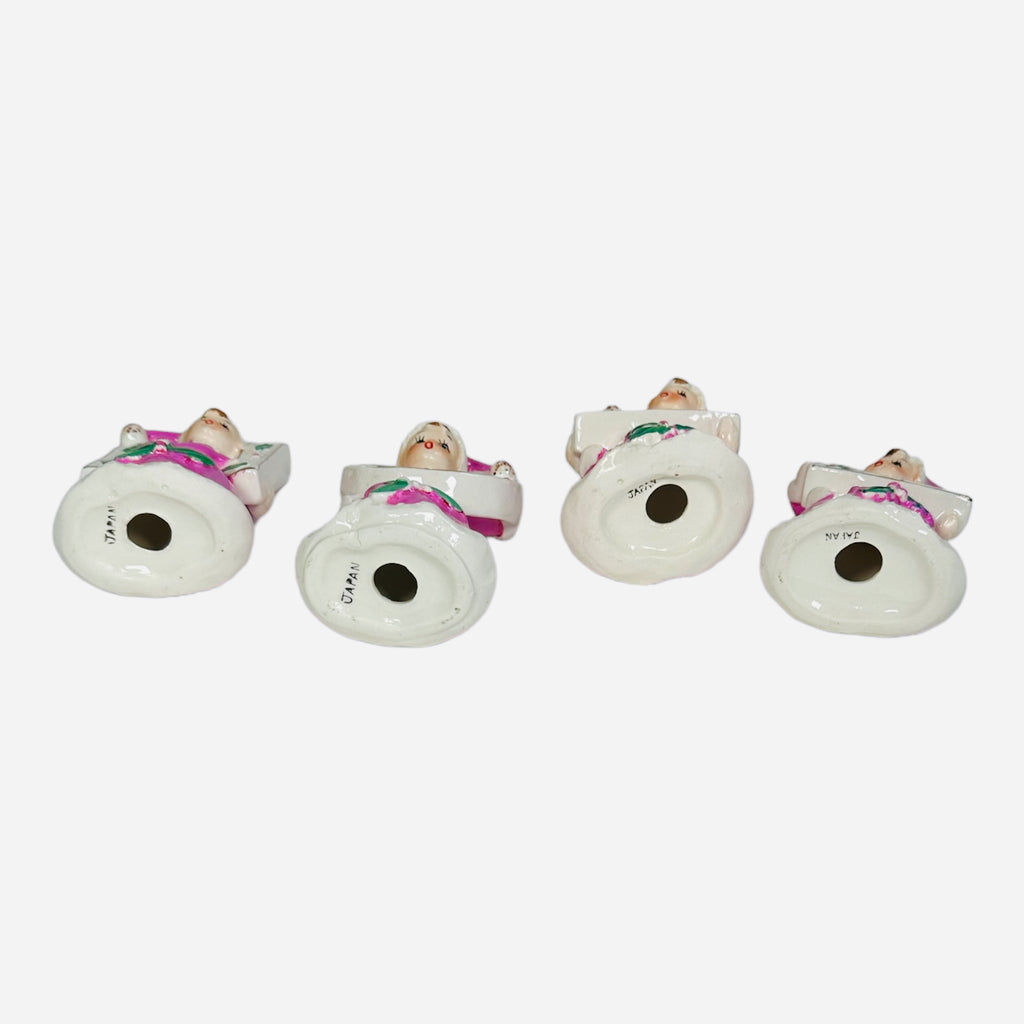 $275.00
$0.00
Vintage Christmas NOEL Pink Holly Girls JAPAN 1950s Mid-Century Upcycled Pastel Christmas Kitsch
This set of vintage NOEL girls are absolutely adorable!! They all have been upcycled and refreshed to a pretty sugarplum pink and have their hair peeking out of their pink caps and they wear sugarplum pink dresses and have green holly leaves with pink berries on the hems. Each girl holds a white letter, and the letters are decorated with green holly and pink berries, have glittery pink balls on the ends of their caps and spell NOEL. Girls are stamped Japan. These date to the 1950s. They are in excellent vintage condition with no chips, no cracks, no damage that I can see. This set measures just under approx.. 4" tall. Set is full of vintage Christmas charm and will display beautifully!!  Glares are from Camera.
Note:
This is an upcycled and refreshed set.
Set originally had a lot of cold paint wear and has been lovingly colorized in a pretty sugarplum pink color. Some areas may have a touch of brush strokes or overprint similar to the way these figures were originally manufactured.