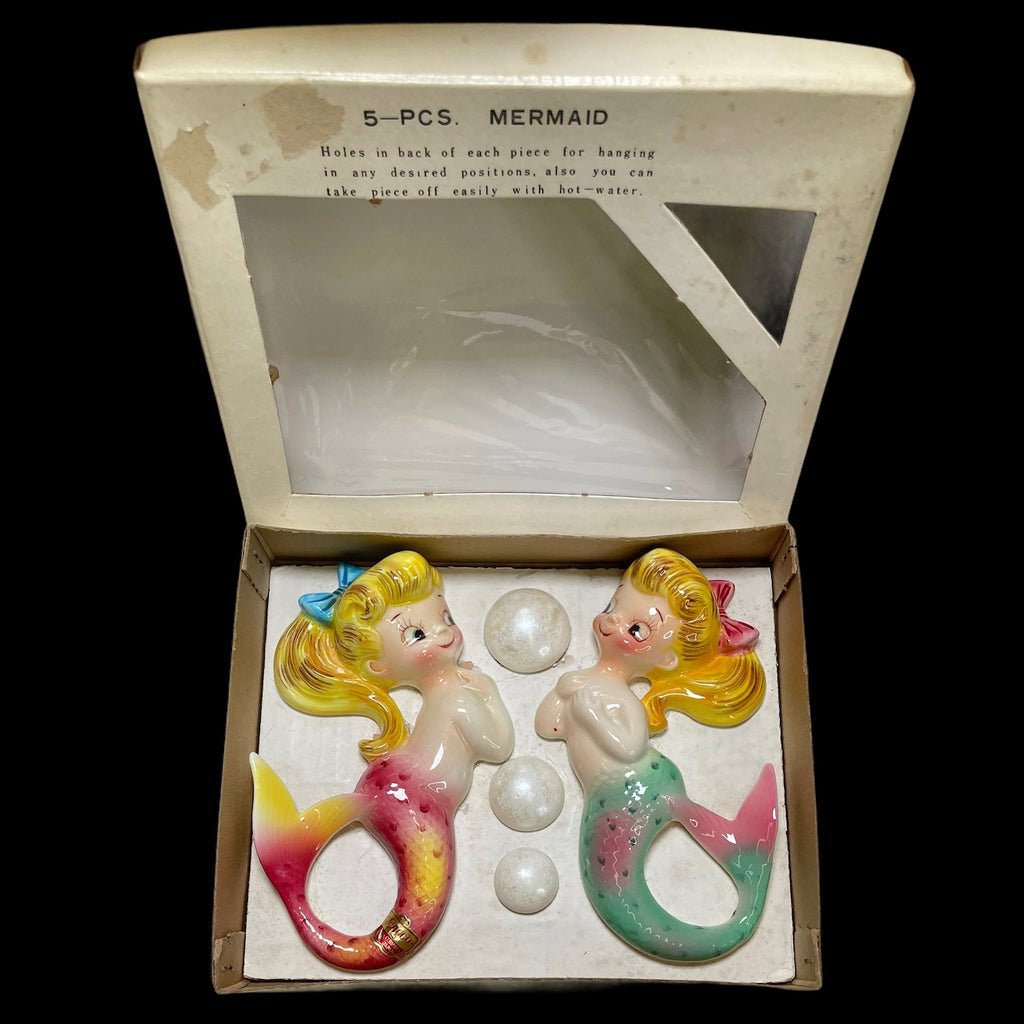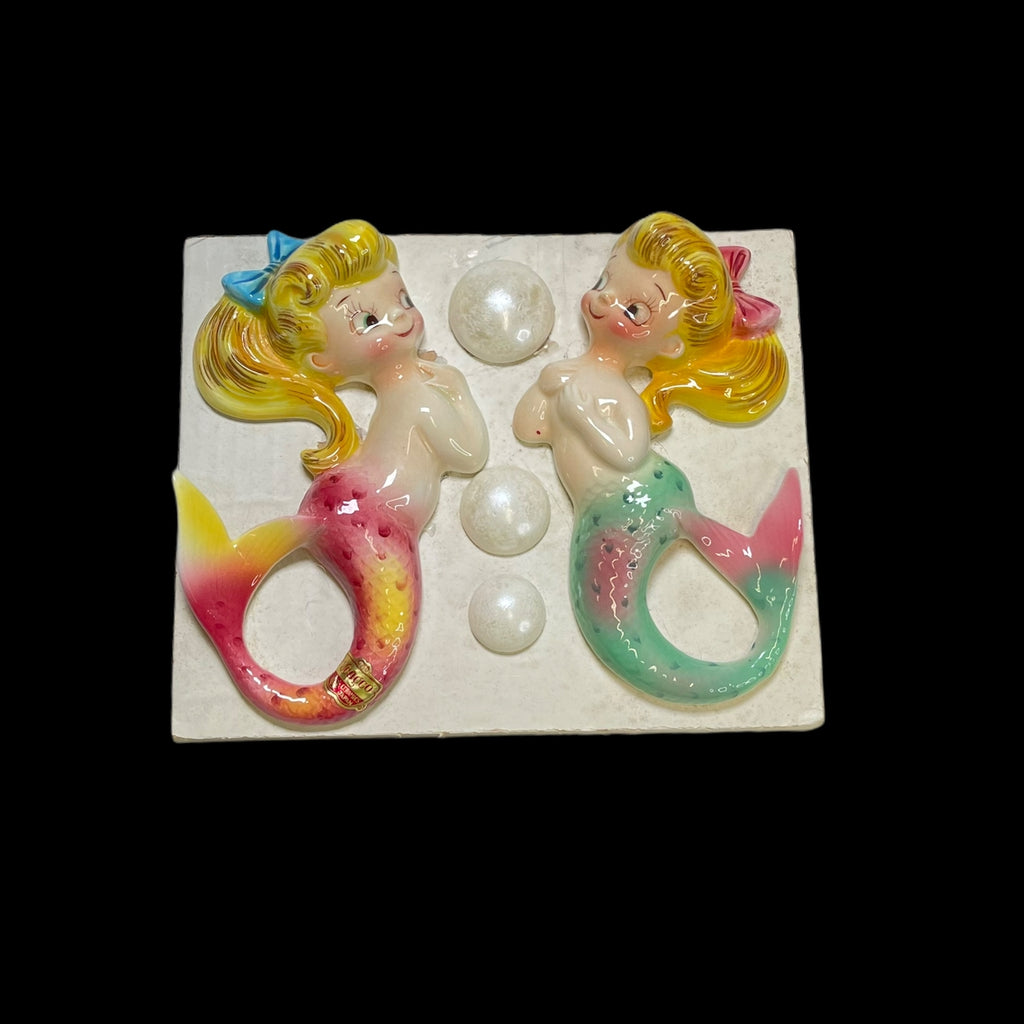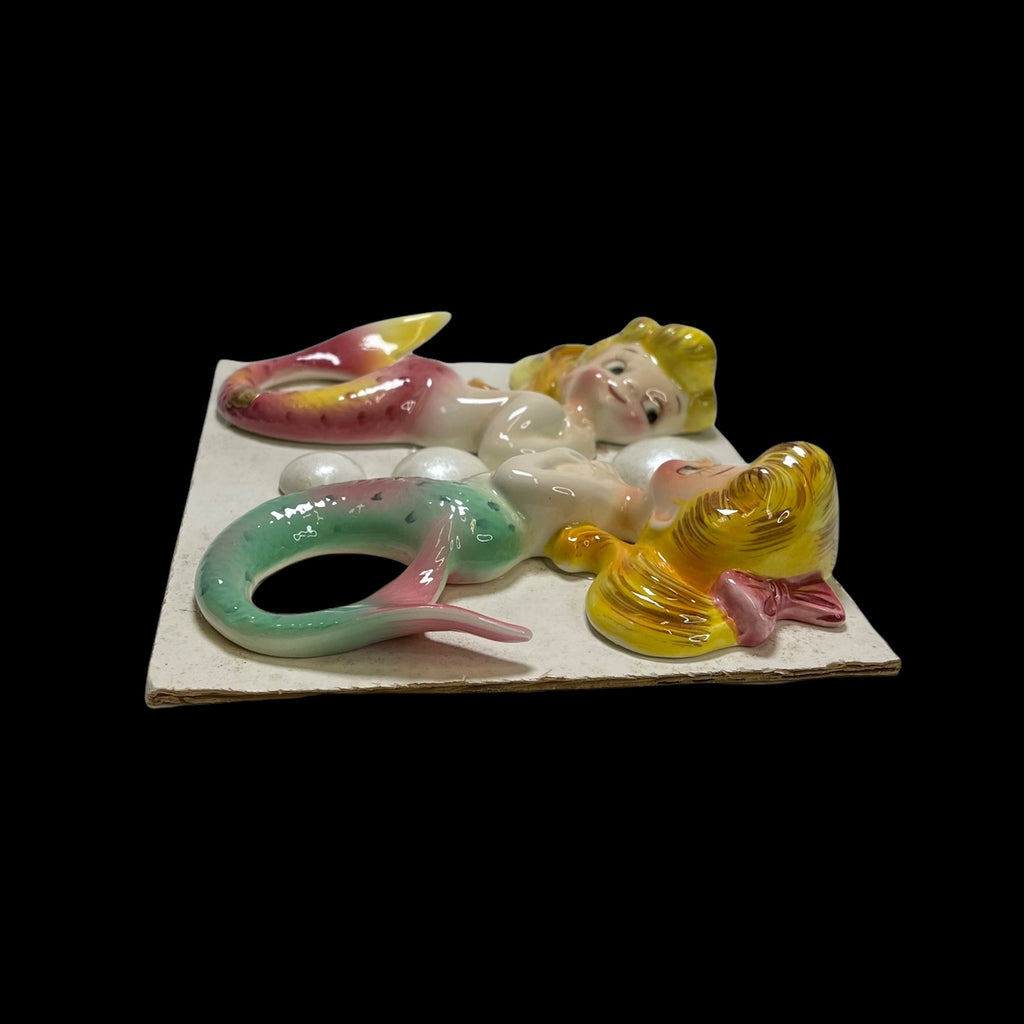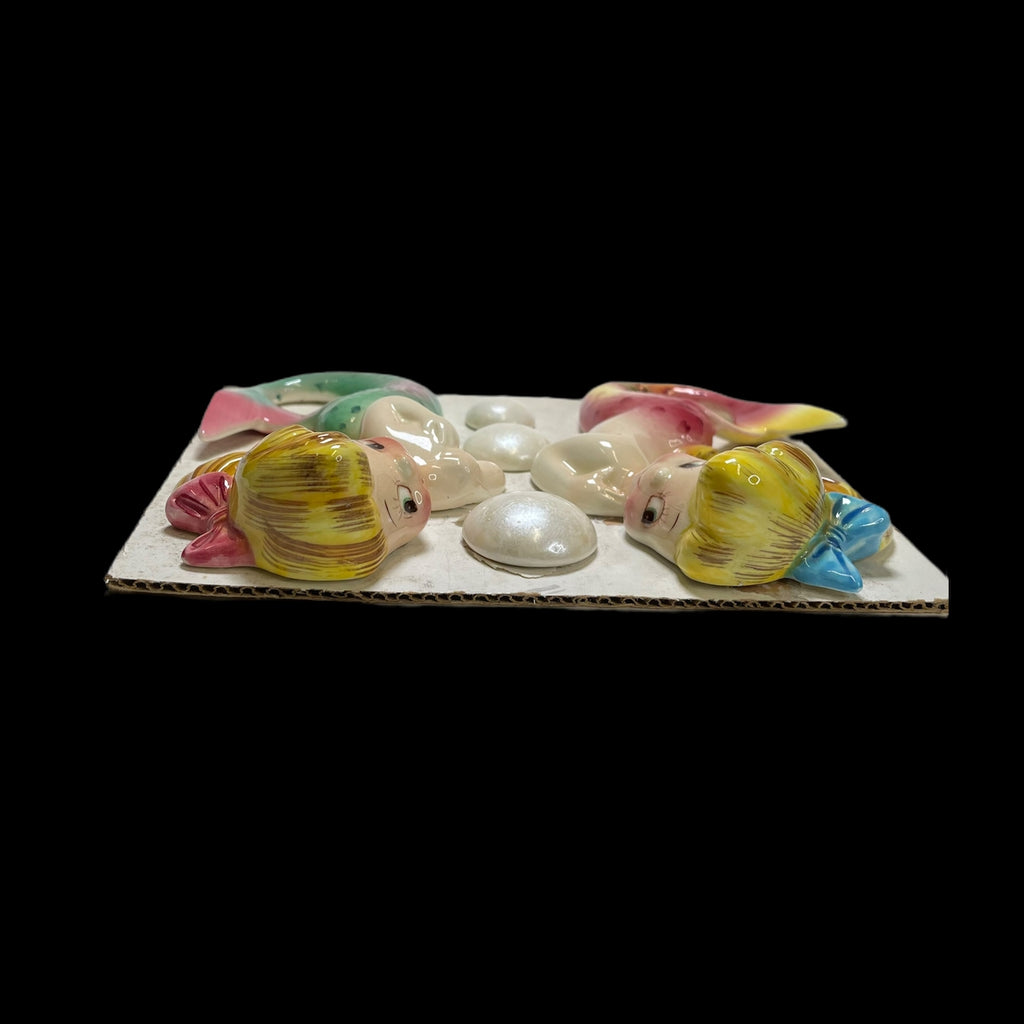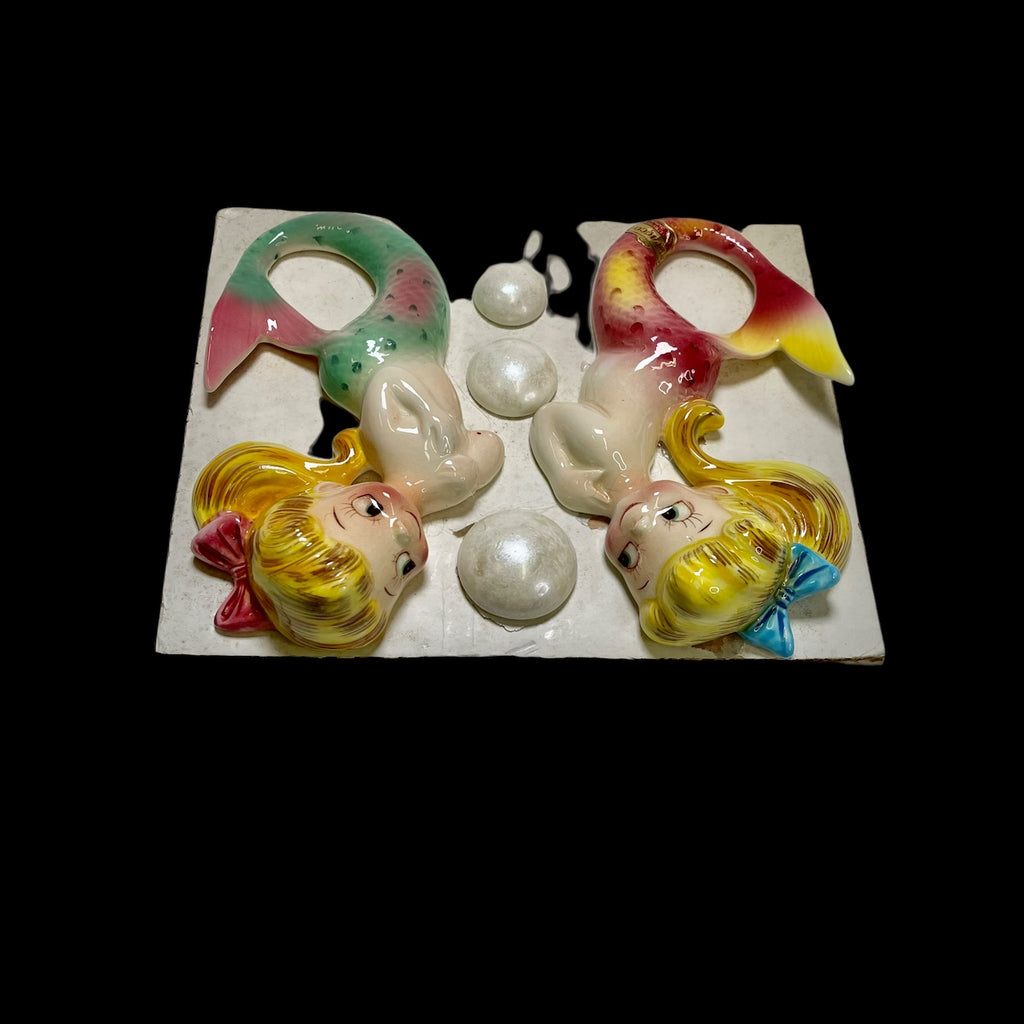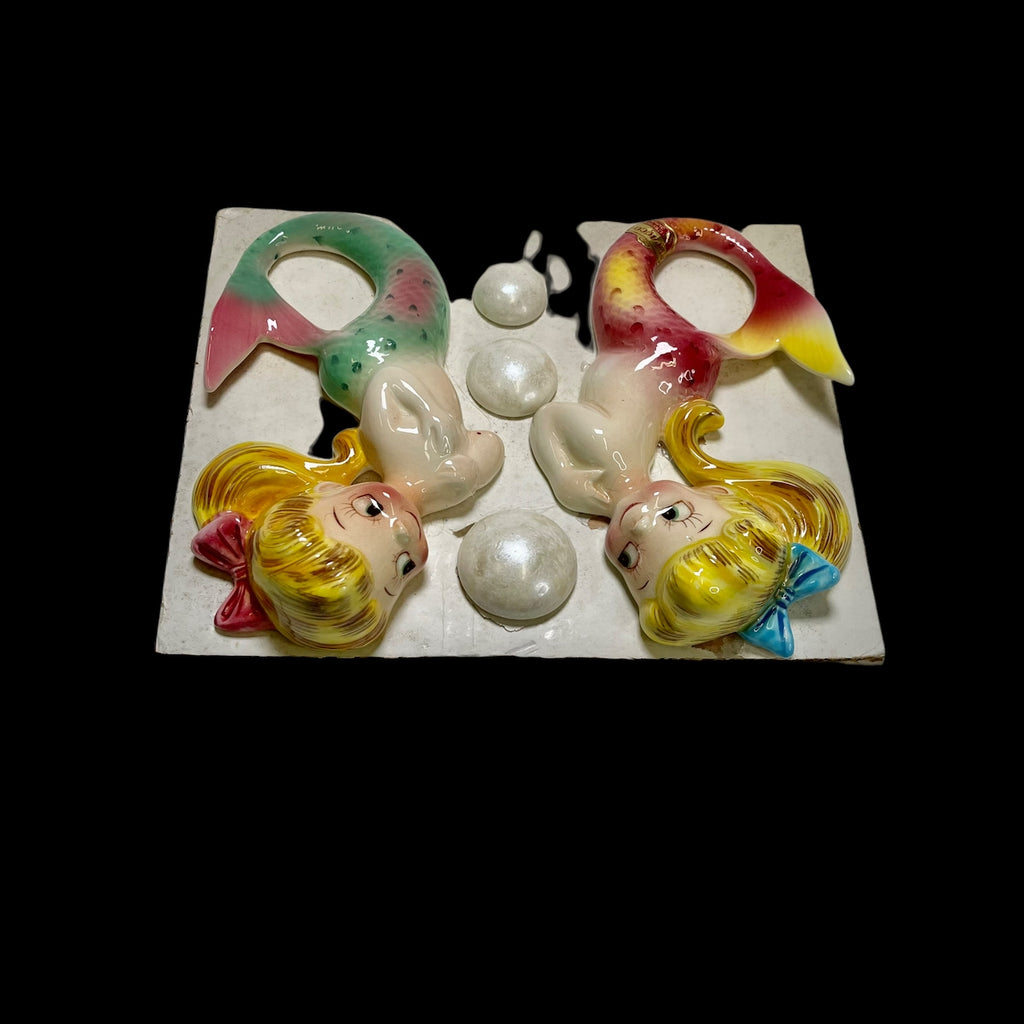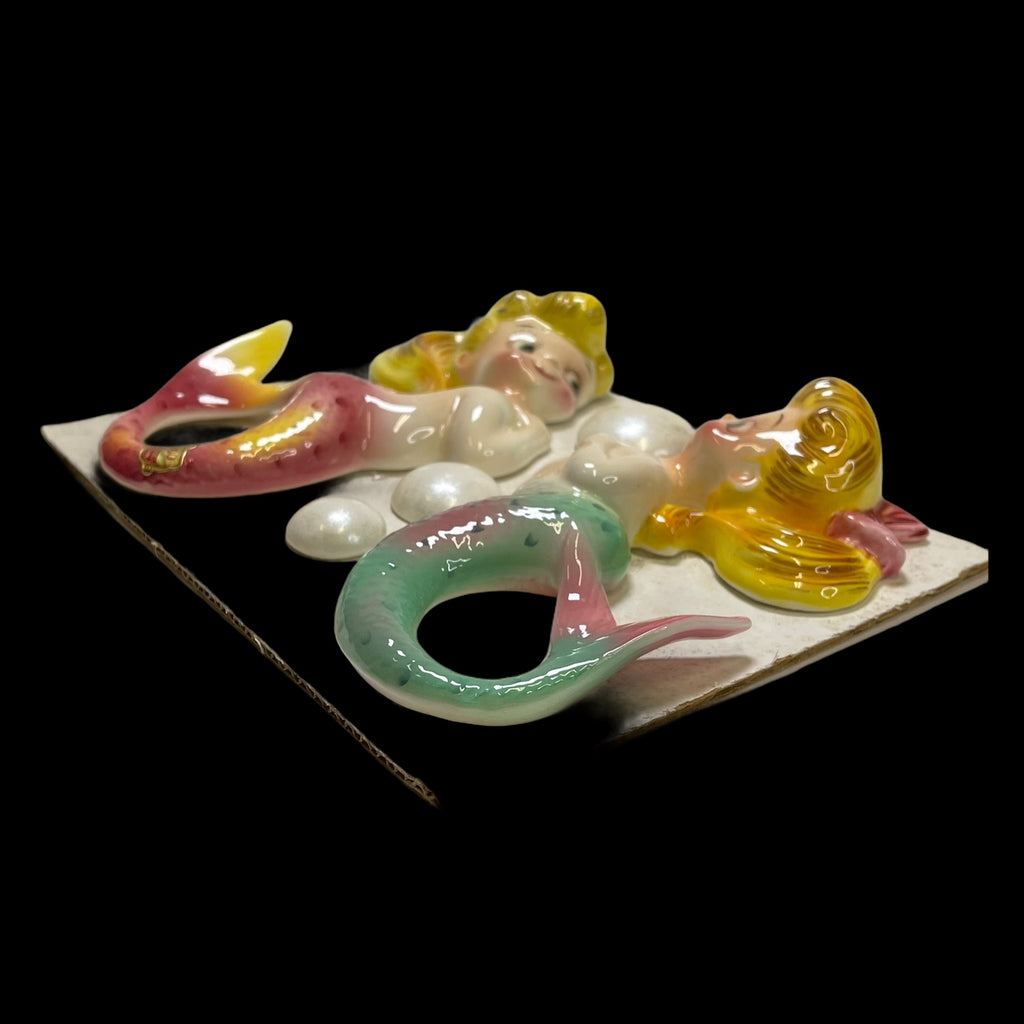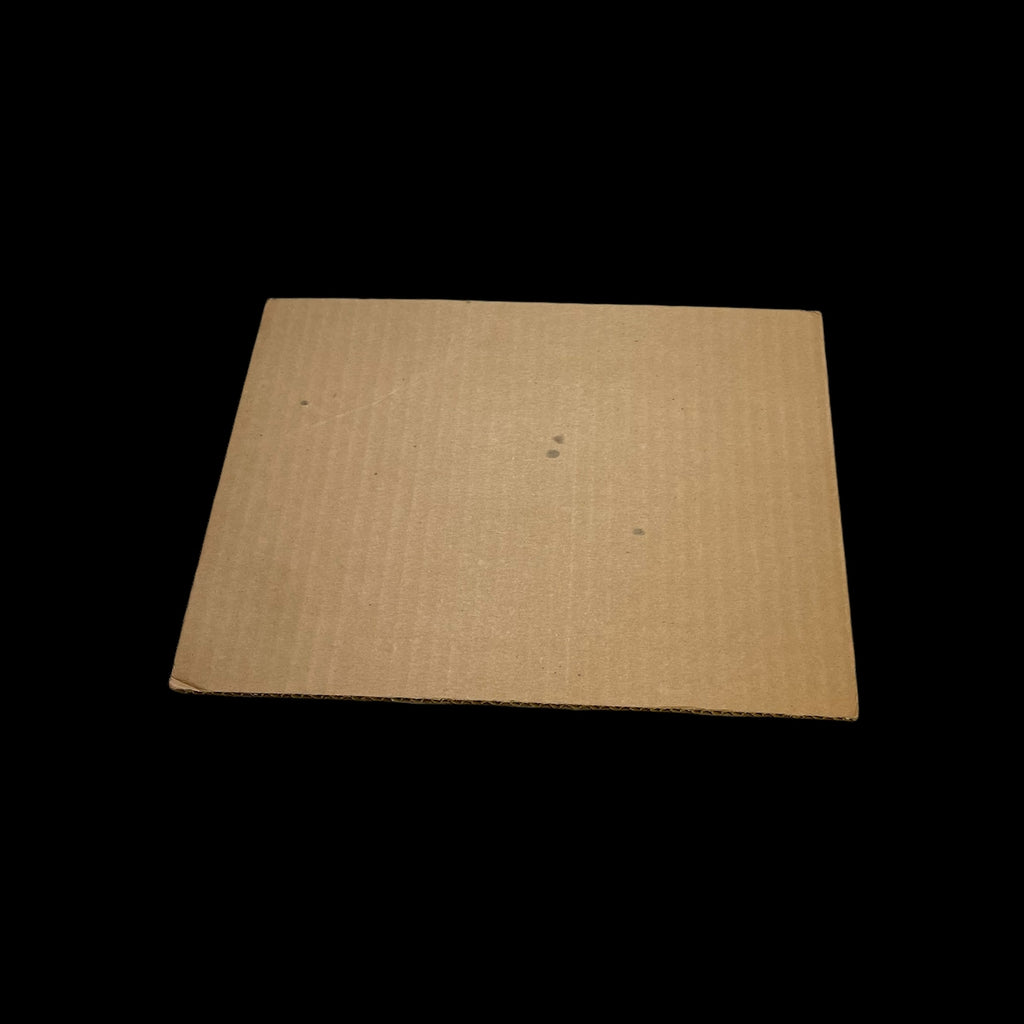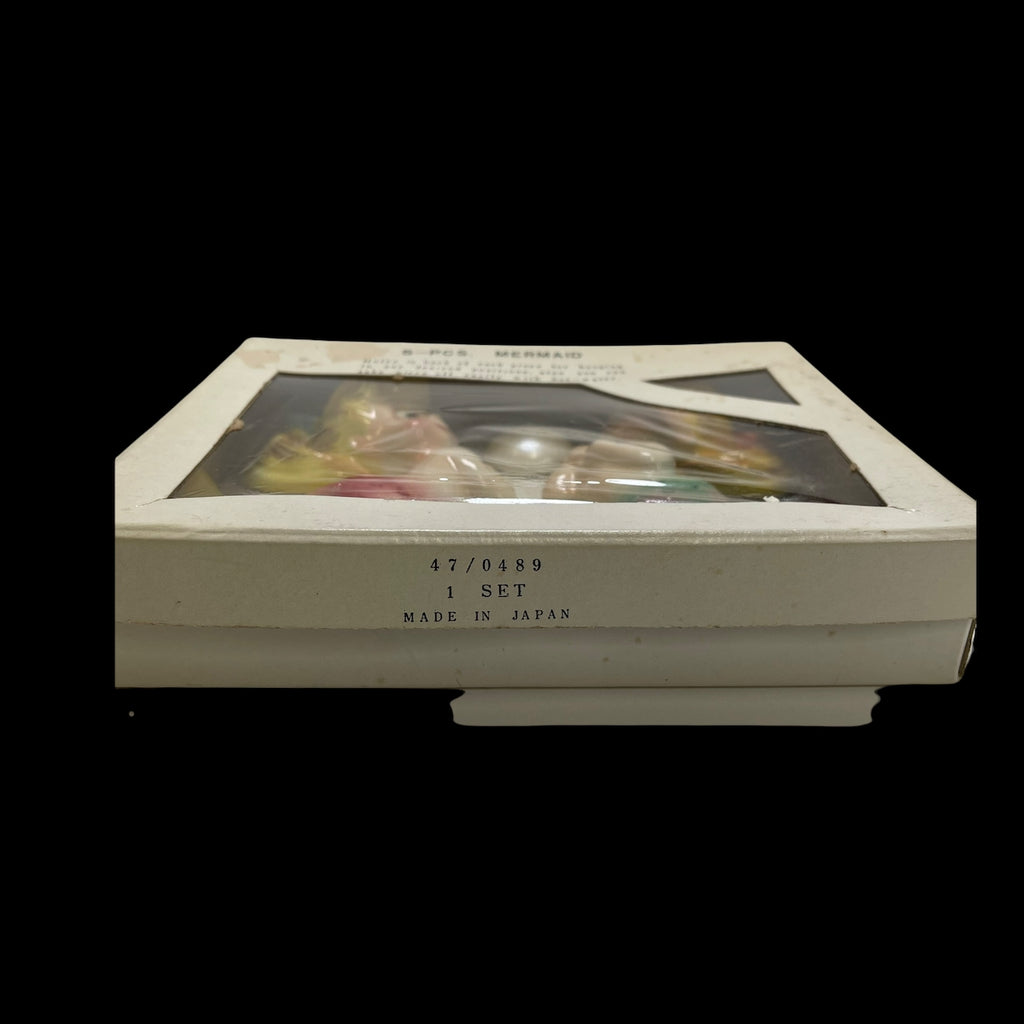 $725.00
$0.00
Vintage PY Ucagco Mermaid Wall Plaques 2 Pair Girls with Bubbles with Original Box 1950s
What an incredible set of vintage 1950s PY/Ucagco mermaid wall plaques with bubbles in the ORIGINAL box!! Mermaids have blonde hair, big eyes, and sweet smiling faces. One mermaid has a pink hair-bow and pink/sea-foam green tailfin. The other mermaid has a blue hair-bow and pink/yellow tailfin. 3 iridescent white bubbles are in the box as well. Mermaids measure approx. 6 1/2" tall. Mermaid with pink/yellow tailfin has the Ucagco sticker on her tailfin and has what looks like a tiny glaze pop by her eyebrow from the manufacturing process and the mermaid with the pink/sea-foam green tailfin has a dab of paint by her elbow from the manufacturing process. 
This set is Rare new-old stock in original box; pieces affixed to backing with glue.
This set looks to never have been removed from their cardboard. Box does have wear though it very solid and says "5-PCS. MERMAID. Holes in the back of each piece for hanging in any desired positions, also you can take piece off with hot-water" Bottom flap says "47/0489 1 SET MADE IN JAPAN"
Condition: Near MINT! NO Chips, NO Cracks, colors are bright, and the glaze is very shiny. This is an incredible set in the original box. You will love it!
Back in the 1950s PY of Japan a variety of decorative items that were then distributed to other manufacturers and these are the PY mermaids with the Ucagco label.
All items are shipped USPS Priority Mail and items $100 or more are shipped with buyer signature confirmation.